Well, it's official! December is finally here, which means it's time for hot chocolate, holiday traditions and maybe even a little bit of Baileys in your coffee.
To Celebrate the holiday season, StreetText is launching a 24-day holiday Advent Calendar so you can better your business over the holiday season, and into the New Year.
Join us every day this month for a tip, gift, feature release and more! Every day is unique and built so you can make the most out of each day this month. Join us on Twitter, Facebook and our blog for each new day of content.
We promise, Yule LOVE this!
Now, let's get started!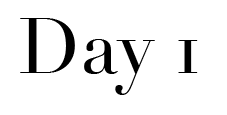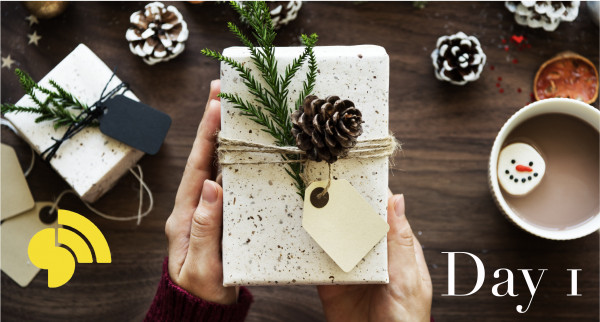 Our first Advent Calendar gift is a new way to engage with leads! Consider running a Contest with your Ad!
This is a great way to gain more leads without spending a lot more money.
Running a contest will also help your relevancy as well as ad relevancy, which helps Facebook rank your ad higher for the future. What better time to run a contest over the Holidays? For more details and information, watch the video below!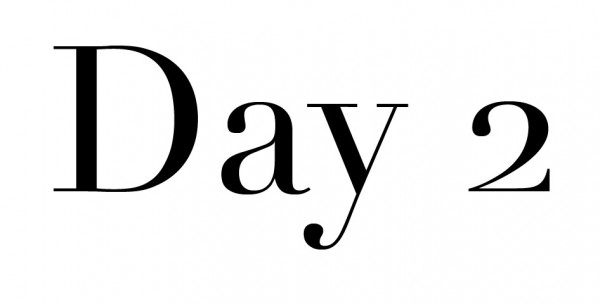 We always recommend making adjustments to your Facebook Business page, because it's a big piece of how you're perceived by your community and your leads. But how do you get your Page seen and prevent it from blending in with your competitors?
For day 2 of our Advent Calendar, we want to highlight how important it is to verify your Facebook Business Page. What does Facebook verification mean exactly?
Well, I'm glad you asked.
Any business that takes their social media presence seriously will verify it. It's a quick and FREE process that can generate some amazing results. How does it work? After verifying, a badge appears on your Facebook Page that provides users with some immediate impressions.
Ensuring that your Facebook Page is Verified proves to your audience (and potential customers) that you are who you say you are, you take your social media and online presence seriously, and you want to stand out in a big way. Although it's just a simple check mark icon, it can have a powerful impact that gives your Page the extra kick it needs to build trust with your audience and keep them engaged in what you have to offer as a realtor.
It's an important component to consider, as leads will often refer to your Facebook business page for more information about yourself, as well as your business.
Best of all, a Verified Facebook Page will have higher SEO than a page that doesn't! Given Facebook's ever-changing algorithms, ensuring your Page is Verified will keep your Page relevant without having to worry if a new update has caused it to fall in search engine results.
This is also an area where people can read and write reviews, which is vital to getting referrals further down the line.
For more information on the steps you need to take to verify your Business Page, click on the link provided below:
https://www.facebook.com/help/100168986860974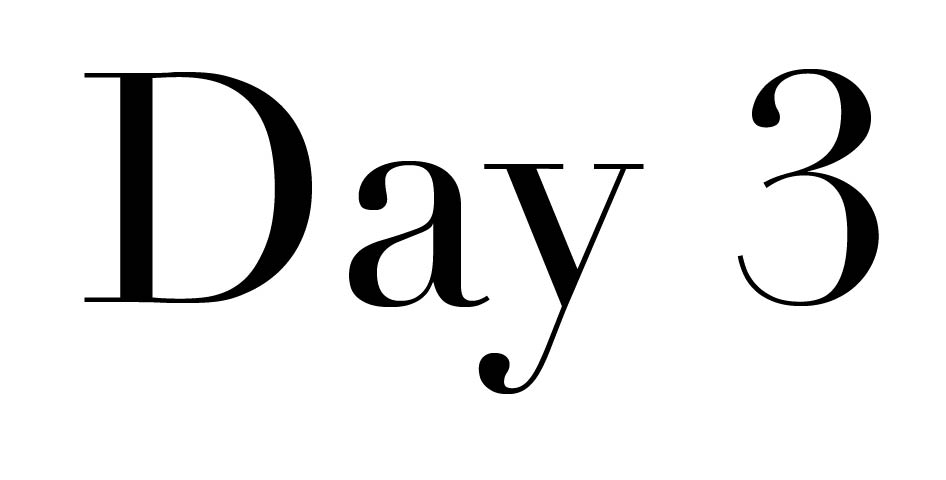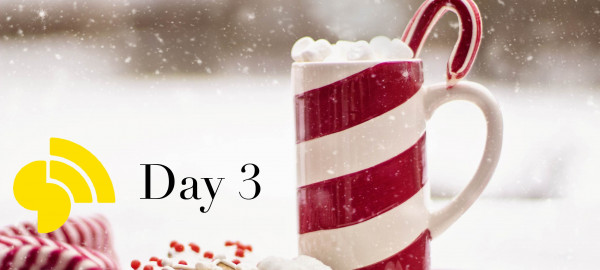 We all want to do the best we can, grow our business, and make strong lasting impressions.
We also want to grow our business organically, if at all possible.
On day 3 of StreetText's Advent Calendar, we're going to teach you how to ask clients for reviews and provide you with a perfect template to start you off.
Asking for reviews might make you a little uncomfortable, but with this template, you'll be confidently getting referrals in no time.
First off, a gold standard and common way of asking for a review would be to ask in person. You'll be working with your clients on a regular basis, and communicating through text, phone, email and in person. Since this is an important question, and one that will hold a lot of value – make sure you take the time to ask for a personal review of your work ethic and their experience in person.
There are a lot of benefits to asking for this in person, but the main one being that it will be genuine and intentional.
If for whatever reason you can't ask for a referral in person, you might want to consider sending your clients an email. This method might be a bit tricky, but still effective if done right.
Here are some best practices when sending a review request via email:
Have the email come from a personal address – The benefit in this, is that the email will come from a name they recognize, and will be more likely to open

said email

.

Have a very clear call to action button – whether this is a link to your Facebook Business Page or your Google account, make sure the links are included, and prominent. That way it's less work for the client to do – making them more likely to provide you with a review.

Test different email templates – We've provided you with one email template you can use to send to clients, but it's important to remember to test this, to create more, and to consistently modify them. It's important to do because each and every client is different! Each person will react differently to each template. Finding a winning formula is key. To view & download these templates, click here.
The other component to asking for reviews is providing your clients with something special. Consider providing them with a small token of your appreciation for completing a review. Whether this is a small coffee card or even a voucher to a local restaurant in town.
At the end of the day, reviews will be vital to growing your business and getting organic referrals. Consider trying this moving into 2018 to grow your business! Click on the downloadable link below, and try this template out now!
Don't forget to stay tuned to our Facebook page for more information on contents, and our 24 day Advent Calendar!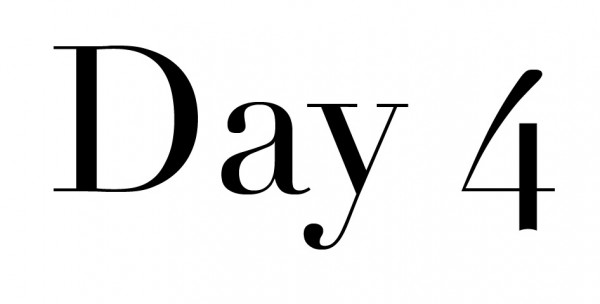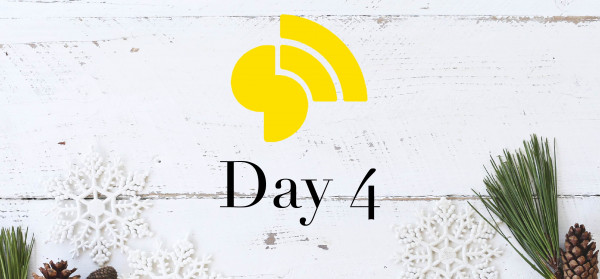 On the 4th day of Christmas, StreetText gave to me?
Well… Seller email templates of course!
We know how hard it can sometimes be to create unique, eye-catching awesome content… so we wanted to help by providing you with a few different email campaigns!
Replying to your leads promptly is super important, which is why we have auto emails set up in your StreetText Dashboard. Making subtle changes to your outgoing emails can be the key to converting that lead, and booking yourself an appointment.
Adding your own personal voice to these emails can go a long way, so take a look at the following documents to see if you can implement any of these to your next email campaign.
Dave Ehlke – Follow up example
Donna Swanzy – Initial email example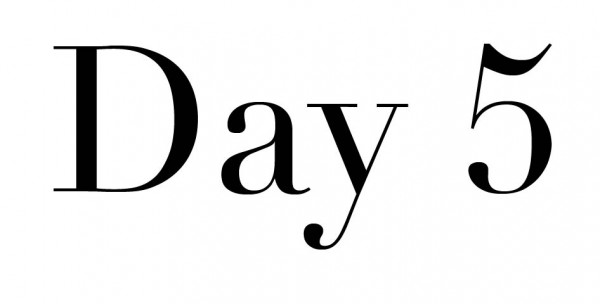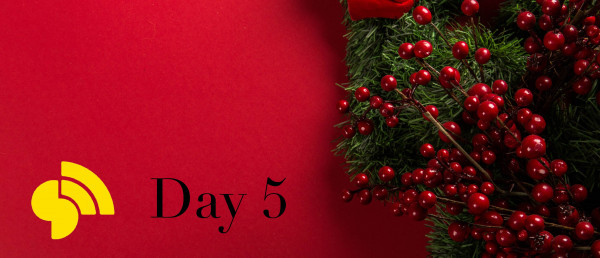 On day five of our Advent Calendar, we have an awesome feature update to share with you – that will make follow up a million times easier. 

StreetText now has a built-in email followup campaign specifically designed for Facebook Seller Leads. 

The campaign has been tested to start conversations in the critical first week of any Seller lead. 

If you are running ads on Facebook you NEED this campaign. 

Tax Tip

You worked hard this year and the The New Year is around the corner.

Whether you want to get a jump on your competitors now or start generating new Seller opportunities in January, prepay now to keep more of your hard-earned money. 

Any expense before January can be deducted from your 2017 business income.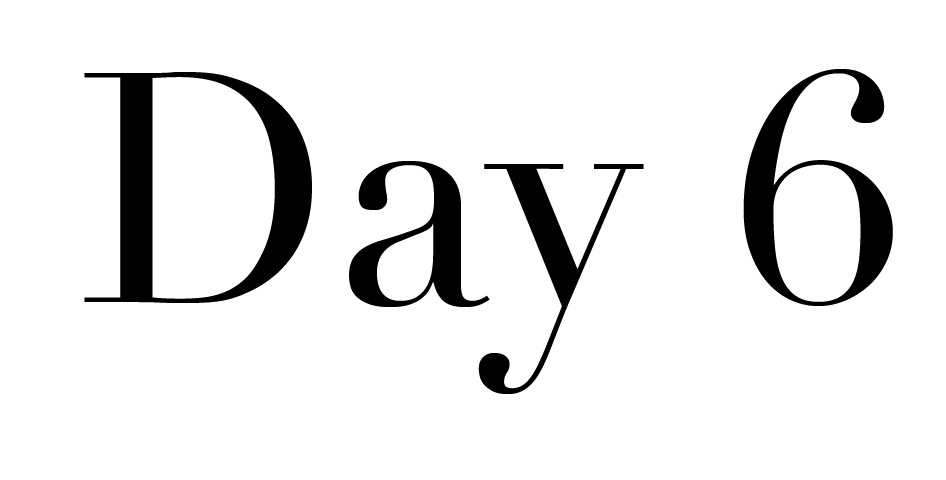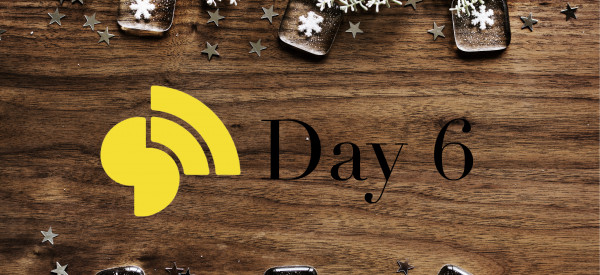 On day six of our Advent Calendar, we're teaching you how to engage with leads – based on your email activity!
Depending on which CRM you're using, once the email in your drip campaign goes out -you'll be able to see a lot of information on the back end. This will include open rates, clicks, as well as how many times a lead opens the email. Remember, this will vary depending on your CRM, but will prove to be very valuable information.
If you notice more people opening your emails, here are a few ways you can contact them. Because if someone is opening your email multiple times – it might mean they have questions that the email isn't answering.
Heres how you can do it!
Take note of whos opening your email, and if they've opened it multiple times. If they have, it might mean they have more questions that your email isn't answering. This will be the perfect opportunity for you to reach out and answer any questions.
Offer a few different contact methods too. Each lead will be different, which means some will prefer a text over a call. Be open to multiple means of contact – because having those open might help make that connection, and close that next deal.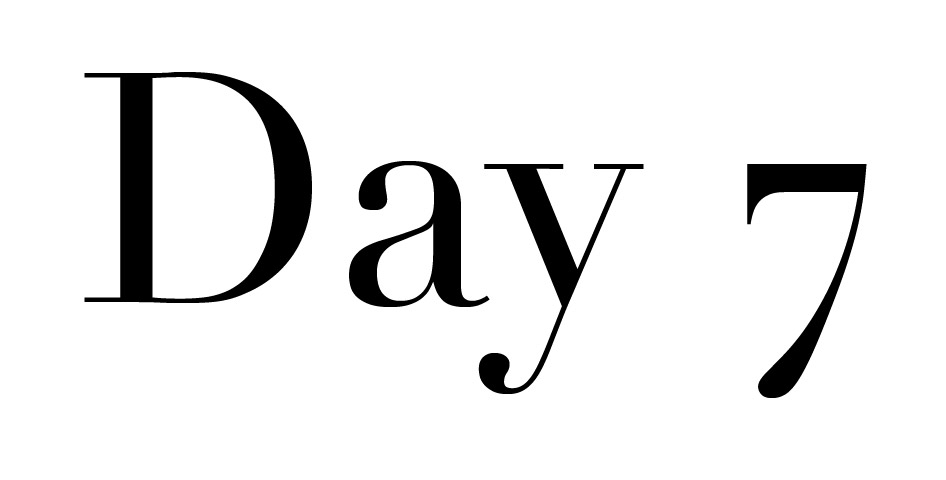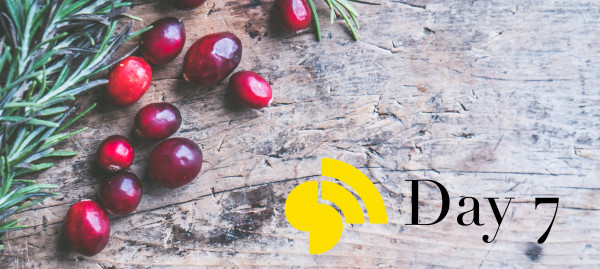 Day Seven of our Advent Calendar is a tip to keep you organized, so you know who you've been in touch with. 

Visually seeing your leads organized in different stages of a pipeline will help you better organize who you've already been in touch with, who needs additional follow up, and who is close to becoming a deal.

Most of our days are packed with meetings and tasks to complete – which is why we recommend setting up a pipeline to visually see how your leads are progressing. 
Watch the video below, and learn how you can better organize your leads and keep track of each and every contact in your Dashboard!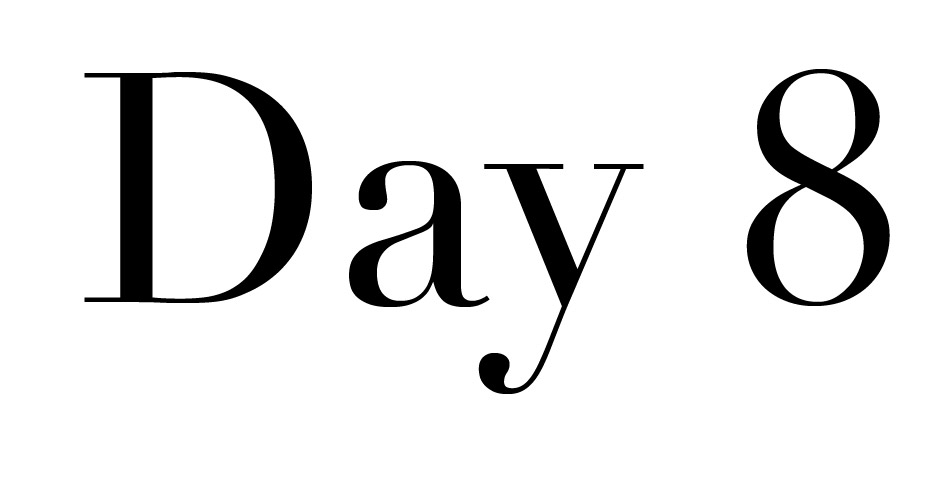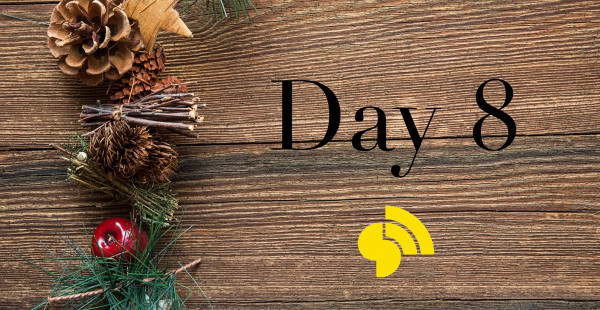 Day eight of our 24 day Advent Calendar is one you won't want to miss!
Have you ever followed up with a lead, but have been uncertain of when to touch base over the phone?
When is the best time to call? Do people like being called anymore?
It's a good question, and one we would like to answer.
In the last few years, calling has become something that brings people social anxiety. Since texting has grown so much, as well as communication via social media – people are more and more shocked when their phones ring.
With that being said, how do you know when to call a lead? When is the right time?
There are a few different things you can to ensure you're calling at the right time. The first being…
Ask! If you're nervous about calling – and are worried about calling someone at the wrong moment – schedule a time. It will make it better for both parties, as both sides will have time to prepare, and be in a good environment for the call.

Let them propose a time – some leads might jump right to it, and ask for you to call them.
It's also important to know some basics before picking up the phone, such as…
Leads name

Their neighborhood

An idea of their family, job, pets etc (this can be checked via social media and a simple Facebook search)
Knowing these basics will help you stand out on the phone call, and make your lead feel like you took the time to know who they are.
It's also important to remember that every call needs a purpose. How will this call drive the sales process forward? What are you calling for? Have a clear next steps, objective and call to action. Your time, as well as your leads time is precious. Make sure you use the time wisely and progress the sale forward.
What do you make sure you know before you call a lead? Let us know on our Facebook page!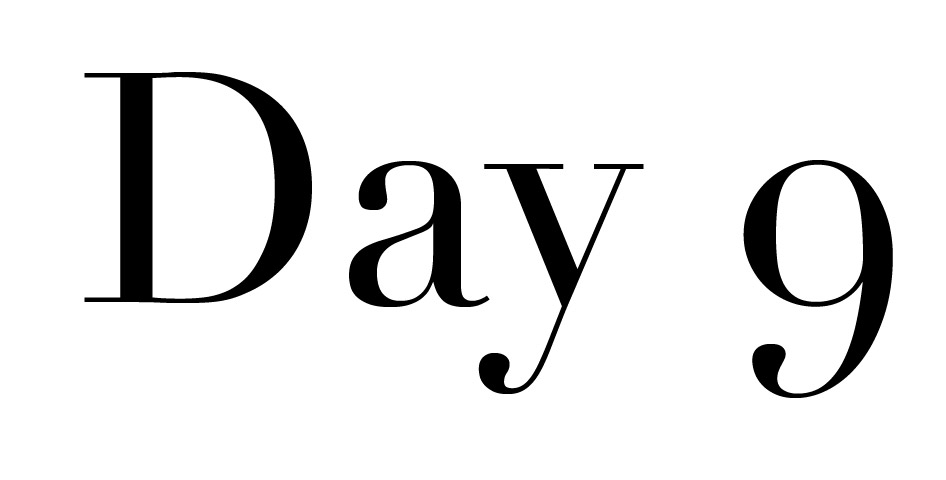 Re-Engaging with your old leads is a great way to refill your pipeline.
Unless you've been using targeted lead gathering techniques for a while, there's a good chance you have hundreds of old leads that have been all but forgotten.
All the people who didn't answer, told you to leave them be, or even went a decent way through the process before calling it quits. Many agents would say that those leads were not serious leads and will move onto a different field ready to sow.
That would be a mistake.
Real estate is all about timing.  The more touch points you have with your leads the more likely you are to remind them of yourself at the right time.
For the 9th day of our Advent Calendar, we have a technique on how to re-engage with your leads and turn them into your clients.
"Yes or No" Email
Send your leads this email:
Subject Line: Quick question
Email: Hi _________,
I have one quick question. Are you still interested in getting your home valuation?
Signed,
You
That's all you need to say and we are not joking. We've never seen a better email to reviving old leads. We use this same email with our own clients and it works. It works mostly because it doesn't waste the lead's time and it gives them a huge out if they want to.  You'll get a bunch of nos (which in itself is great as you will no longer need to spend your energy on them), and you will get a bunch of yes. You might also get people who are thinking to sell in spring so now would be a great time to remind them of yourself.
Try it out and let us know how it worked for you!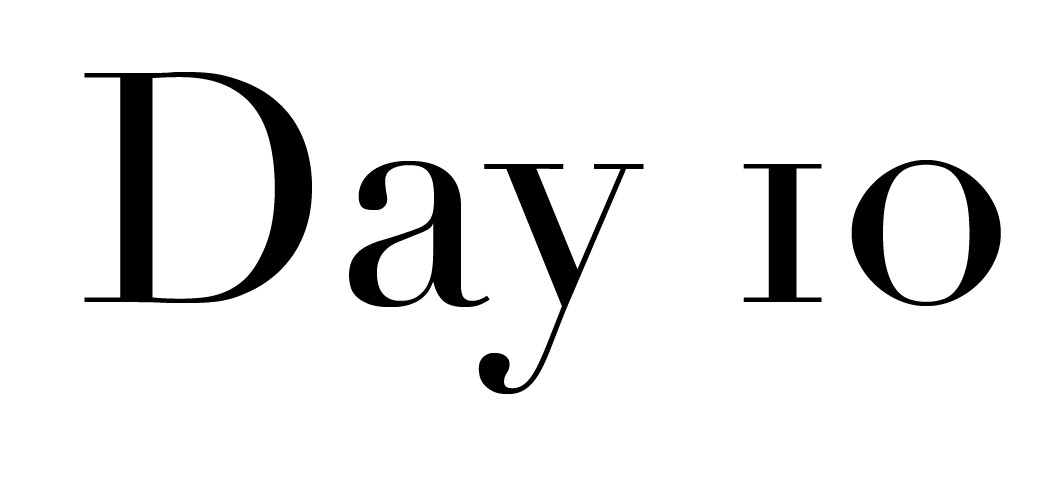 Day 10 of our Advent Calendar is tips on how to turn your negative Facebook comments, into positive clients!
Unfortunately, there is no avoiding the negative parts of the internet. The internet can be a harsh place because in most cases, there isn't face to face contact. The trick? Making sure we look at these comments in the most neutral way possible.
Gina Wade reminded us that one of the most important things to making sure the negative comments on the internet weren't bothering her was keeping her self-confidence. Because of some negative comments and objections, Gina explained that she began second-guessing herself and things she was doing as a realtor in her business. She told us this was her first mistake. "I thought I was doing something illegal or something," she explained. You are your own person, with your own individual goals and career objectives. No one can take these away from you, or say that they are inferior, as they are yours and no one else's. Keeping this confidence in your work, and what your doing is vital when making sure the negativity doesn't affect you and your goals.
Learning how to deflect
Gina also mentioned that she'd often take a negative comment, and try to make it into a positive. Some of her techniques include her ability to turn a negative comment into a positive. "Someone commented on one of my ad's and said something like…Sure, I'll sell my house for a million dollars…" Gina took this comment and replied with the following… "You never know!! ;)" Gina was able to take this person's negative, and difficult comment – and make it into something playful and more positive. Remember, If you cannot respond with a good, positive response, we always recommend taking different measures with the post. This will be case by case, as every situation is different. We trust you to make the best decision for your business!
Removing the comments
One of the great things about running your ad's through StreetText is that you have the ability to look through any comment on your ad and remove them. Gina mentioned during our conversation that the interaction she has on her business page, and advertisements is super important to her, and in keeping a healthy lead flow.
Make it a point to check her ad at least once a day to filter through any negative comments, or reply to anything positive!
Remember, the online interaction is really important because it shows you're devoted to your practice and your prospective future clients. Comb through those comments…delete things that you cant swing into a positive, and make sure you're getting exactly what you want through your comments and Facebook engagement. You are in control of your ad's engagement, and it only takes a few moments a day to manage!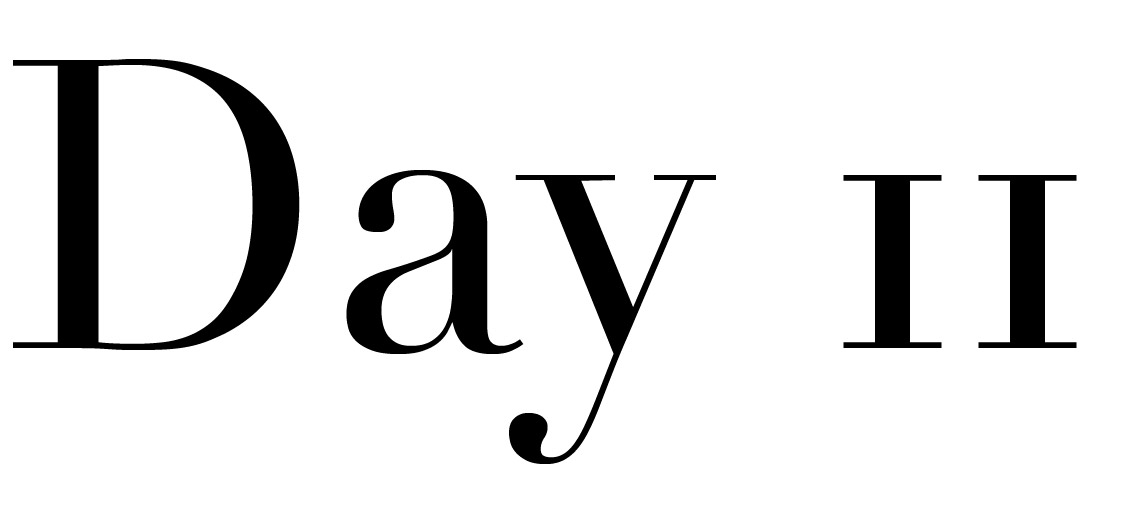 Day 11 of our StreetText Advent Calendar is showing you how to follow up with leads, and ask them if they're still interested.
Following up is incredibly important, so you want to make sure you're doing it right!
Realtors like Gina Wade and Donna Swanzy make sure they send one final email to make sure they have one final touch with their leads. Gina follows up on address submissions 90 days after her initial contact, and then 180 after the initial contact. This gives her leads enough time to consider their next steps, to see if they would want to sell moving forward.
Donna Swanzy follows up with a 5-week drip campaign. At the end of the five weeks, she sends out one final email to see if her leads are still interested.
Read the document below, and get an idea of what you can send your leads to ask them if they are still interested in selling their home.
Donna Swanzy – Drip Campaign High Demand Letter 
For more information on following up with your leads, and when to send the final letter or email, check out this article! Its explain Gina's process, and how she works through her address only submissions so she converts leads.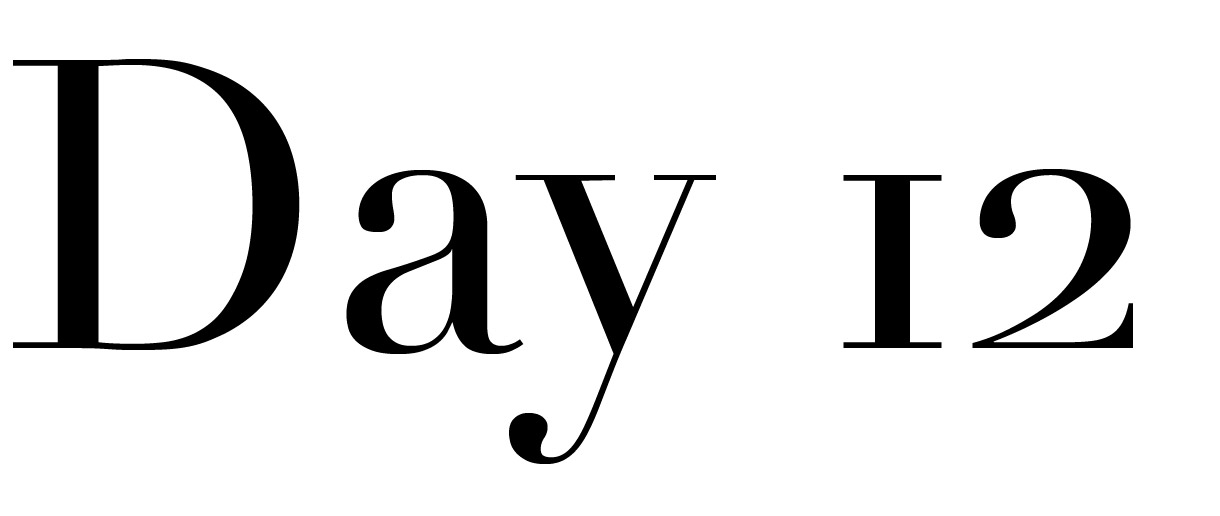 Day 12 of the 24 day Advent Calendar are a few tips to help you stand out, and wow your leads.
Realtors always try to stand out from the crowd when contacting their leads, but have you thought of the different ways you can stand out over the holiday season?
The Holidays gives you the perfect excuse to stand out in front of the people you want to do business with, so for day 12 of our 24 day Advent Calendar, we're giving you digital gift idea's so you can impress your leads, and stand out from the rest. Click on this link, and read our latest article and learn a few new ways you can stand out this holiday season, with the perfect gifts for your leads!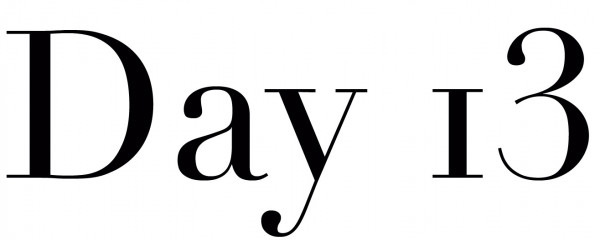 Here's day 13 of our Holiday Advent Calendar … The importance of video emails, and why its valuable! 
You're probably asking yourself "why should I be using video to contact my leads?"
There isn't one perfect answer, but the general one is that people respond differently to video, then they do when they read an email or text. With that in mind, wouldn't it make more sense to try and get in front of your leads in a different manner?
To put it into perspective, in school – professors aim to teach their students in many different ways. Some lessons are done kinetically, some linguistically, and others auditorily. Everyone takes in information a little differently, so at the end of the day, it's a bit of a no-brainer. It's worth the time to build a short video message for your leads to adhere to the many different learning styles.
If you've decided to give this a try, there are a few different ways you can start, and dive into video emailing.
The first – component that we will recommend is a tool called Bombbomb.
Bombbomb is an easy to use platform that helps build relationships through email, text and any other form of social media. This is again, all through video.
Donna Swanzy, one of StreetText longest and top users frequently uses Bombbomb to contact her users and has tremendous results with it.
As an example, check listen to this short clip – and see why Donna uses video emailing.
Her video is less than a minute long and drives so much traffic for her. The other good thing? Because she sends the same pre-recorded message, these are easily sent out and can be easily modified.
To learn more about Bombbomb, click on the link provided here! You can start a free 7-day trial, and see how video messaging can help your business.
And to take a look at Donna's actually Bombbomb message.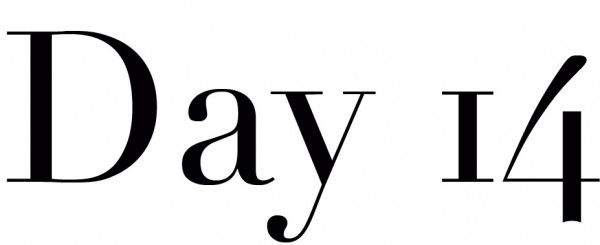 Real Estate Agent Business Plan – Free Download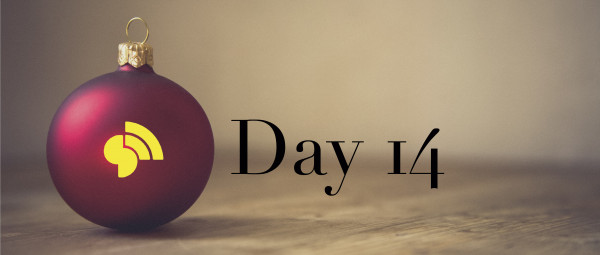 Getting organized can be a difficult task. We all make resolutions for the New Year, but do we ever truly follow through with them?
Well, this is the year for all of that to change, and StreetText is here to be your number one supporter!
For day 14 of the 24 day Advent Calendar, we're giving you a jump start on 2018, by reflecting on 2017. Doing a retrospective is beneficial for many reasons, but first and foremost – because it gives you a look at your performance and achievements.
Download the following Agent Business Plan, and start reflecting on what you have done this past year. This will help you identify changes you might want to make in your strategies, discover potential risks in your business plan early on, boost your own spirit and even empower you to make bigger and better changes for your upcoming year.
Ivar Laks, a knowledgable agile user states that "One of the most important agile principles is constant learning and improving." The Agent Business Plan will help you with just that. Learning what you did right from this past year, and improving where you can in the upcoming year.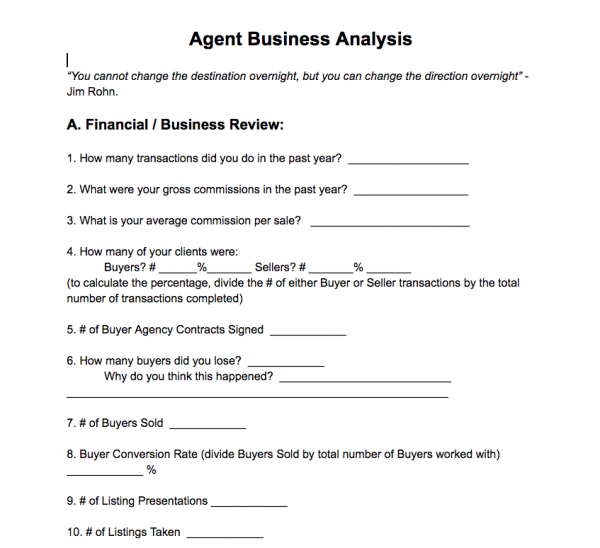 Download your Agent Business Analysis
Don't wait for 2018 to get here before making changes. Start today with the Agent Business plan – and beat your competition to a successful year.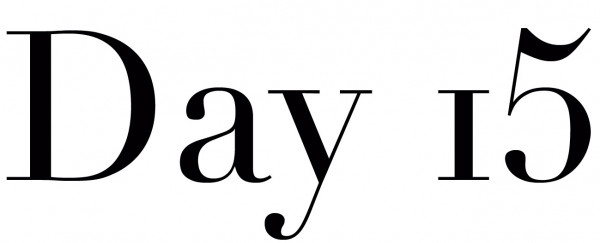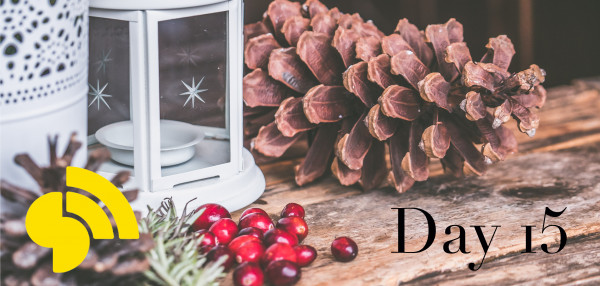 Gina Wade is a unique agent with exceptional techniques.
She has been working as an independent realtor for the last two years and is thriving, but she's thriving because of her expert techniques – and ability to build successful systems.
In previous articles, we've explained that Gina has the most success through her door to door campaigns – and to this date… still does.
For day 14 of the 24 day Advent Calendar, we're providing you with the top techniques Gina Wade uses to contact her address submissions.
Gina initially has her leads come through her StreetText Dashboard via her personally created a Facebook ad that our team creates for her. Once they come through here, Gina goes right to work. She first off sends her leads a generic CMA – and sends it in a nice envelope, with a kind, handwritten letter.
"This adds a personal touch," Gina mentioned. She also mentioned that she loves making the letters look nice, with different stamps that stand out above the regular ones people send out. Gina also spends a lot of time making sure she's following up with her leads and touching base with everyone more than once – on more than one occasion.
This follow up period is key, because it opens the door for a line of communication again. Gina makes sure this letter has just as much personality as the first, and is hand addressed and hand signed.
She also makes it a point to reach out and mention that even if they wanted to meet to chat about concerns they have or questions about selling – she's open to helping in any way she can. A lot of leads are nervous about making this step in their life. Gina makes sure to address this and empathize with the lead – giving them as much comfort and assistance they need to be comfortable selling.
To learn how Gina takes address submissions and makes them into deals, download her template below. You can also take a look at how Gina handles objections through her Facebook ads.
Gina Wade – Facebook Maintenance
Gina Wade – Follow up letter (1)
For more information on address submissions, and how to get your leads attention by going door to door – view our blog for endless resources and tips to bring your business to the next level.

For Day 16 of our 24 day Advent Calendar, we're continuing on our door knocking journey!
We've said it before, and we'll say it again. Gina Wade is an expert when it comes to address submissions, and sending handwritten letters that pack a punch… (not Literally, of course)
Watch this video, and learn why Gina loves Address only Submissions, and what she does once she has an address only submission contact her from one of her handwritten letters!
Take a look at her techniques, and learn where you can make changes in your systems in 2018 – so you get concrete conversations from personalized letters.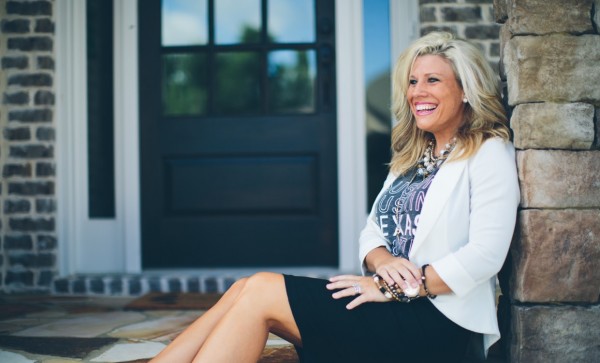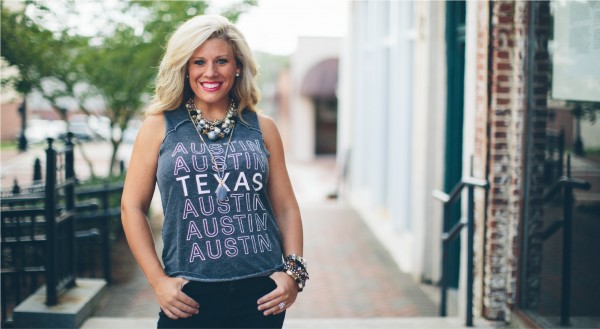 If you want to make your letters count, Gina's strategies are for you. For more information on Address submissions, and how to make those handwritten letters count, check out our blog!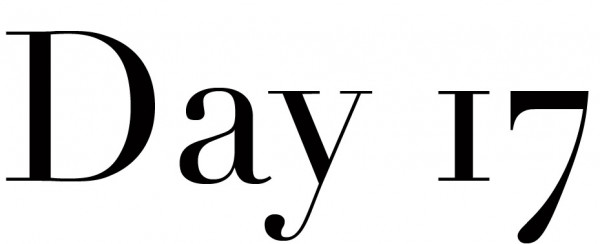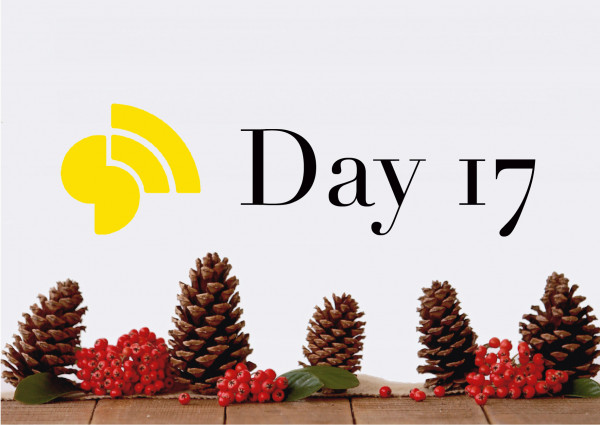 Day 17 of our Advent Calendar is here! 
Today, we're going to share some of our favorite Facebook techniques to help you build better relationships with the people in your community! 
Your Facebook business page is the perfect place to interact, and build relationships with your leads. Successful realtors like Donna Swanzy and Dave Ehlke spend time each day – interacting and commenting on their business page in order to grow their relationships and perception. 
Donna posts daily questions, where her leads often answer and interact, and Dave posts a lot of community events so people can stay connected with whats going on in the area.
Building your interactions can help with reviews, as well as referrals – so why not take the time now to learn how you can be more interactive with your Facebook business page? 
The first thing to remember is to be engaging. 
Being personable doesn't have to only stay in your meetings and in the workplace. People are drawn to consistency and personable qualities in people. If you're consistent in your mannerisms and how you act with people, you'll be easy to get along with and better to engage with.
To better engage with your leads, consider asking your followers daily questions to build interaction and engagement. As an example, read this article to learn more about engaging on your Facebook business page, and how to use it to grow your business.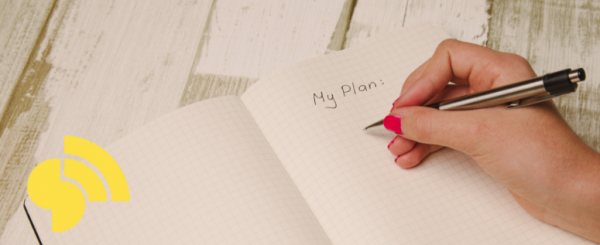 As we approach the end of our Advent Calendar, we wanted to make sure we're giving you the best – and most useful topics to get you jumpstarted in 2018.
For day 18, we want to educate you on the different ways you can market your Real Estate listings on Facebook. Everyone has a different way of doing this, but there are some hidden techniques you might be missing out on.
The first?
Casually posting on your Facebook Business page. This would be structured the same way a regular post would be, but it would include all of the information of said listing. Dave Ehlke does this exceptionally well, as well as Matthew Nicolas. They take the time to update their followers of most (if not every) listing they have.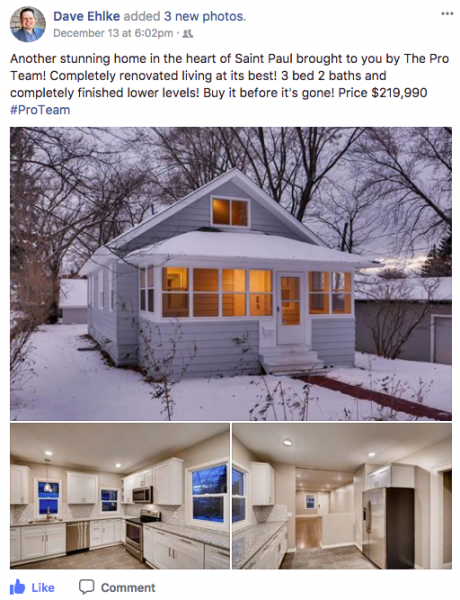 As you can see above, Dave posts images of his listings, as well as a quick description of the home itself. Posting this on his personal, as well as his business account helps diversities who the listing is getting in front of… increasing his chance of it being seen, and in turn – selling!
Dave also posts images of the listing with all of its specifications so the user has a better idea of what to expect, without having to click around.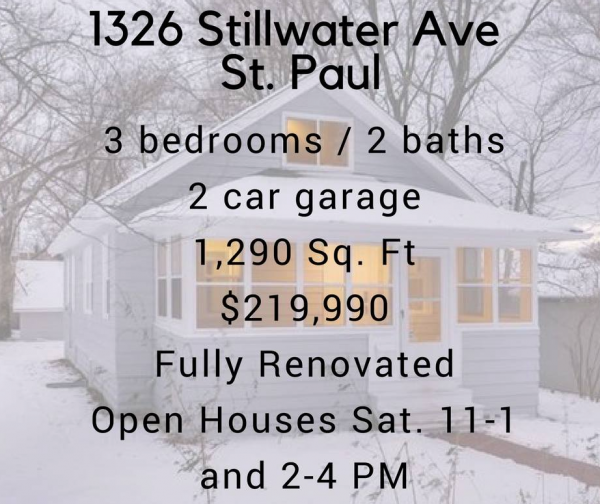 If this isn't quite how you'd like to show your listings, don't worry! There are plenty of other ways for you to get in front of people using Facebook.
Another useful tactic is to add a tab to your Facebook business page. We have seen different realtors use this technique – and recommend taking the time to add this to your pages as well. What this would mean, is that you'd be adding an additional tab to your page that would specifically be for listings. An active area for people to see what homes are still available and each of their specification. For more information on how this works, and how to add additional tabs to your Facebook business page, click here to learn more! 
The last method we would like to point out is something that Facebook has introduced in the last few months. Facebook Marketplace.
Facebook Marketplace now makes it easy for realtors to showcase their listings for everyone to see. Facebook advertising has grown exponentially in the last few years, making it easy for people to search a number of different "buy and sell" markets in their areas.
Keep in mind, that almost 450 Million people visit such marketplaces each MONTH! Think about how many people will be viewing your listings then.
This feature is gradually rolling out in the US over the next few months, and may not be available in your area for the time being … however, we recommend doing a much reading up on this as possible – because when it does become available in your area, you'll want to have it!
For more information on different ways to Market your listings – give us a call and chat about some of your options. StreetText is always more than happy to help!

Join us today, day 19 of our Advent Calendar for a Facebook advertising Live video!
We'll be featuring one of our Lead Generation Specialists Markus Willard, as well as our Co-Founder Stephen Whiting. They'll be chatting about important things to remember with the New Year approaching, and what you should be doing with your business to get it ready.
Join us today, at 12pm PST and learn everything you can to boost your business.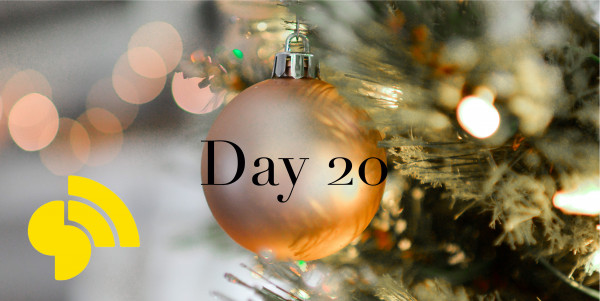 In the last four days of our Advent Calendar, we're giving you some really special things.
Today, we're going to give you some insight on ways to build connections in your community – while impressing your leads.
Known, and very successful Realtor, Dave Ehlke uses what he calls his "Ice Cream Strategy" to build a sense of community in his area while getting his name out there and impressing his leads.
Dave makes it a point to contact a local business in his area to make a local connection – and drive more business to him, as well as the local business. We've uploaded this clip of Dave explaining his systems as an example:
https://www.youtube.com/watch?v=fri7p6dDYQs&list=PLjumRF_Nimg9SXrifYcZiCK1PawXoAX0z&index=3
Dave explains that he can drive more business by connecting himself to a local venue and encouraging people to get free Ice Cream by posting, and tagging a picture of themselves with his Facebook page.
Dave put a lot of importance on value and keeping these promotional items local. Giving someone a gift card to their favorite bakery is going to be leaps and bounds more valuable than sending them to a Starbucks.
Dave also makes it a point to mix this up, making sure that in the winter he's using a local coffee shop instead of ice cream.
His family is also an active part of the community by participating in SPCA and Humane Society events – walking their dogs while they go door to door as a family, and even getting his kids to participate in handing out handwritten letters. 
He's a regular with door hanger campaigns for address submissions, where his 10 and 12year old bring around coffee cards and other small promotions to make sure people are remembering him. 
Consider implementing some local strategies in your business for 2018. Take some chances, and do something a little different. You'll never know what kind of success you'll get!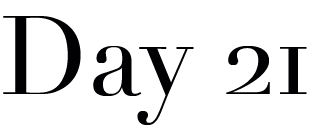 We know the struggle…. Sometimes it's hard to see the holes in your business, especially when you're reflecting from the previous year. It takes a lot of reflection and contemplation to refine your business, which can be hard – especially around the Holidays.
With buying gifts, family dinners, tree decorating, and dreidel spinning – it can sometimes feel impossible to get organized for the New Year.
With all the hustle and bustle of the Holidays AND refining your business plan for 2018 – StreetTexts want to help simplify things for you.
For day 21 of the 24 day Advent Calendar, we wanted to give you more expert advice you can implement into your year.
Click on the video below, and watch Dave Ehlke recap his year, and learn more ways you can enhance your business in 2018. Dave has expert door knocking techniques, as well as expert advice on how to stand out in your community that you won't want to miss out on

Earlier this month, we wanted to give you some ideas of what gifts to give leads over the holiday season. There are so many options, especially when you're looking at digital options.
As we're approaching the end of our Advent Calendar, we wanted to give you something that helped with past clients & leads – and not only current clients and leads.
We've said it before, and we'll say it again … Realtors always try to stand out from the crowd when contacting their leads. There are so many digital gifts you can offer them to stand out, such as iTunes cards, Movie tickets, and App store gift cards. 
The good news is that these are all applicable to past leads, and past clients as well. But there are more things to consider, and more gifts you can send that might peak their interest and make you a contender in the game again.
A coffee card is still one of the best ways to impress your past leads, especially over the holiday season. Dave Ehlke does this and even makes it a point to find a local shop to partner with – to add that extra wow factor and sense of community.
It can be as simple as 5$ or a 10$ card! But trust us, it can go a long way.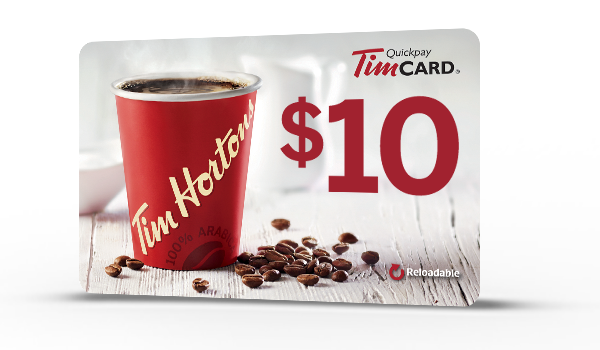 Another good gift idea for past clients is a scratch and win lottery ticket! Lottery tickets are always fun, especially when cash for life is on the line. Consider this when gifting to your current, and even past leads – it'll definitely make you stand out, and get them excited about the possibility of winning a few million dollars.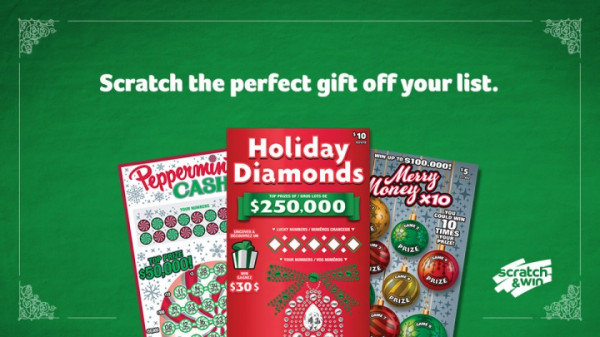 The last recommendation we have is all community-based. Do you have an awesome local bakery in your town? A killer restaurant everyone talks about? Or even a candy store someones kids will LOVE? These are major game changers when gifting to current, or past leads. Community-based gifts will make you stand out and give tell your leads that you know the community very well.
Consider any one of these options when gifting to your current and past clients – as well as current or past leads. We promise you won't regret it!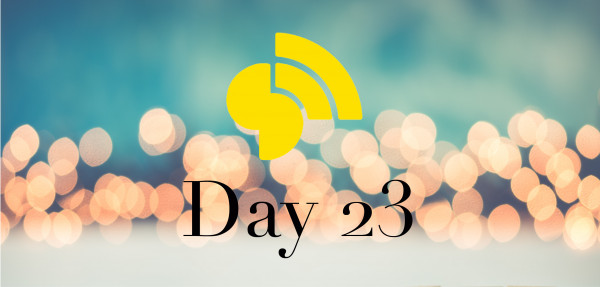 We're coming to the end of our 24 day Advent Calendar, and with the final day just around the corner, it's a good time to put things down for a few days, spend time with family, and have a nice glass of rum and eggnog!
It's the perfect time of year to focus on all of the milestones, changes, failures, and difficulty you may have experienced over the last year.
When looking back on your year, it's important to look at your experiences with a positive attitude, because no matter what happened in 2017 – it'll make you a better realtor and a better business strategist in the New Year.
So here are some ways you can really focus on the positivity over the holiday season.
1. You're with Family!
Remember that this time of the year is meant to be relaxing, a time for memories, and a time to recharge. Be kind to yourself and take a few days to relax, and spend time with the people you love!
2. Choose a positive response.
It's totally going to be hard, but when you're faced with a hardship – try and look at the experience in a positive light. Not only will this cause less stress for you, but It'll allow you to look at your experiences with a new set of eyes, and maybe even take something away from the experience.
3. Practice self-love.
Be kind to yourself. Know that you will NOT have the right answers most of the time, but it's important to try your best and to be less hard on the mistakes you make throughout the year. Let's face it, none of us are perfect… Take your experiences and make them into teachable moments. Grow from each positive or negative experience, and forgive yourself for anything that you may be holding over your head.
The New Year is right around the corner. Start being more positive today, and see how much of a change it can make in your personal life and your professional life. With these small changes, we promise you'll start seeing a difference.


Thank you to everyone who joined us on our 24 day Advent Calendar, as well as all of our wonderful users and friends all over the globe!
The StreetText Team hopes you all have a happy, healthy and wonderful holiday time with your families.
We'll see you all in the New Year, to help you towards the BEST year you'll have yet.
Happy Holidays!!

Other Interesting Blog Posts:
Real Estate Leads
How to capture real estate leads online today.
Facebook Real Estate Leads
How to generate inquiries with Facebook farming
Facebook Real Estate Ads
Generate Ongoing Facebook Leads
Introducing you to the proven strategy that will grow your business