Overview
StreetText makes it simple to reach new clients
Reach new home sellers and buyers
Reach clients beyond your sphere and social network, like Mark Hurron, with our proprietary funnelling system

Mark Hurron
Seattle
| | | |
| --- | --- | --- |
| Type: | | Seller |
| Timeframe: | | 90 days |
| Appointment: | | Tues 2pm |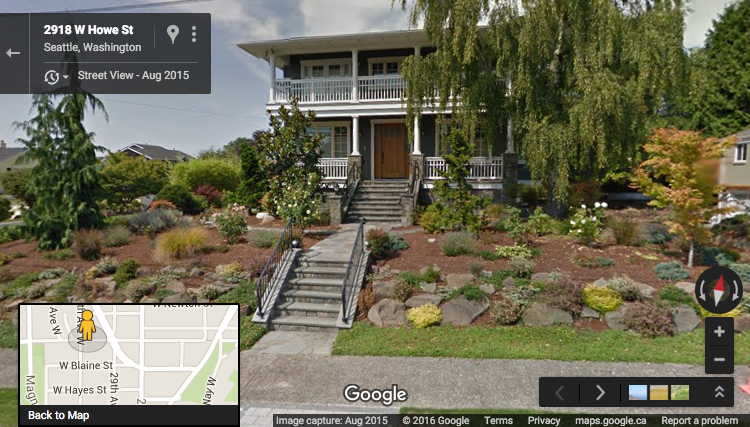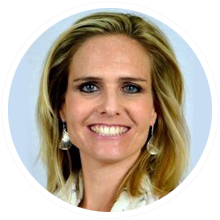 I see the benefit of getting to see people that I never would have known about. And I see the benefit of being able to track it.

Amanda Millford, Sutton Realty
Facebook ads made simple
Running an ad on Facebook doesn't have to be hard. Easily see if yours is working.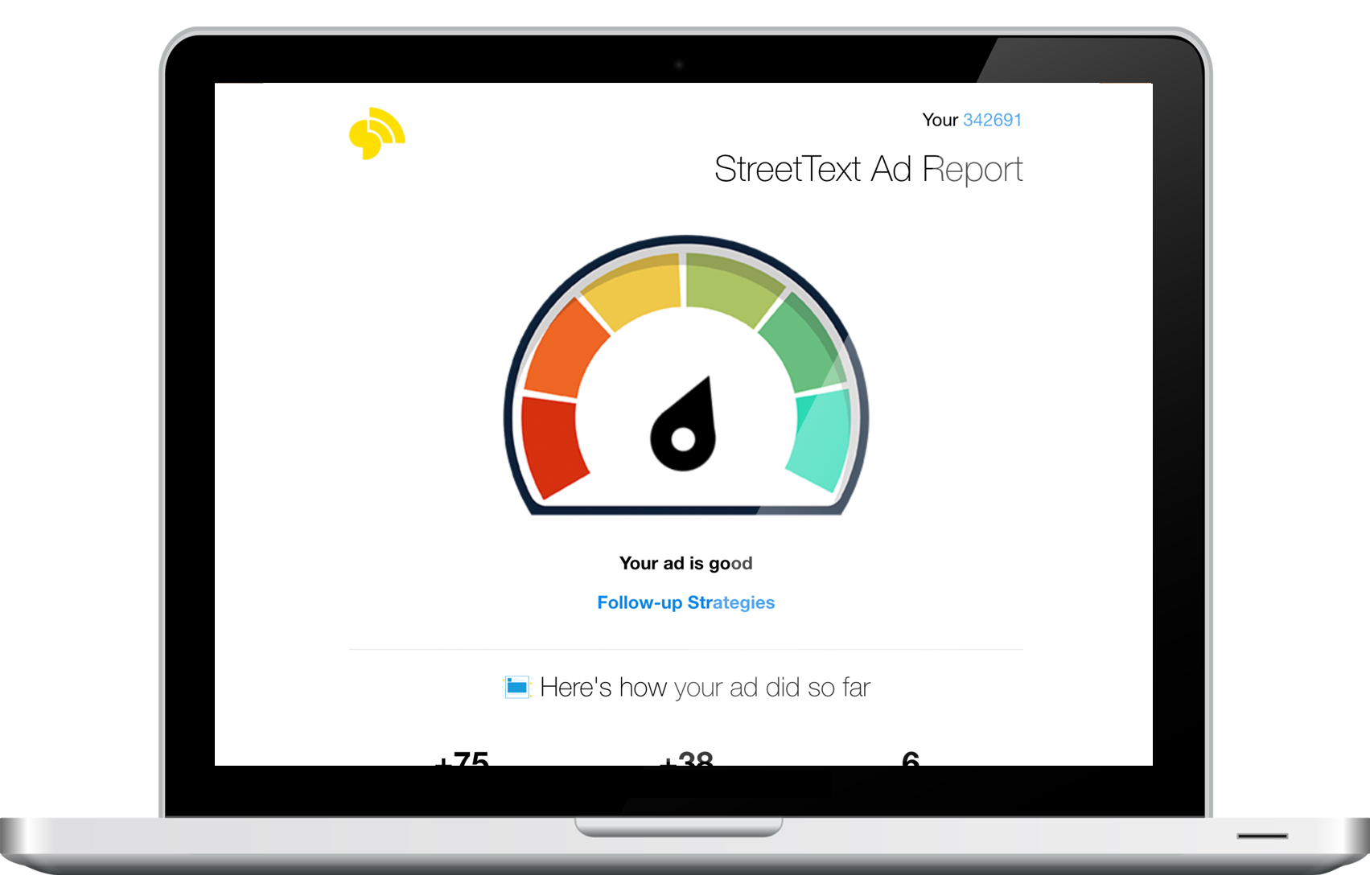 Get a proven ad and lead capture design
Fully customizable and editable, if you want to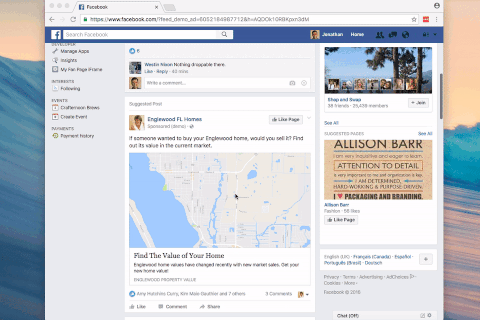 Grow your business every month
We're experts at Facebook & Lead Capture so you can grow your contact base, schedule appointments, and be free to close deals.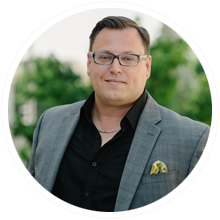 Matthew Nicolas
"It's one of the strongest lead generators we've ever used. We are about to do our strategic planning and want to continue going down this road because we've done phenomenally well with it."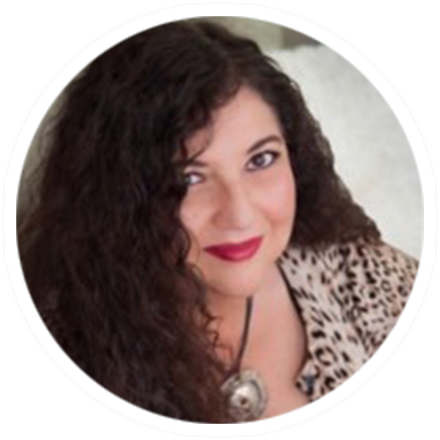 Brenda Canady
"No system that I have ever used has had the same kind of transparency, support, education, and congeniality of this system. You practice what you preach. You deliver in every way. Thanks guys."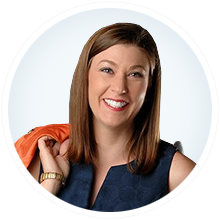 Julia Hurley
"We've had 8 appointments already! 2 cancelled and 2 turned into listings."
24/7 Access to our private Facebook group of Realtors
Learn industry best practices from other top Realtors. Master how to convert every StreetText opportunity, including partial submissions, from StreetText's top real estate agents.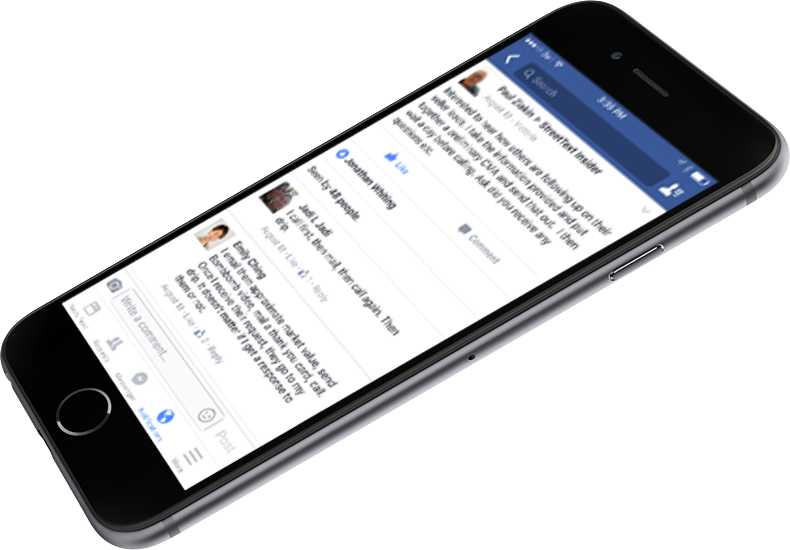 StreetText searches the internet for any social information we can provide about the client
Be better prepared to connect and build rapport as you reach out to your clients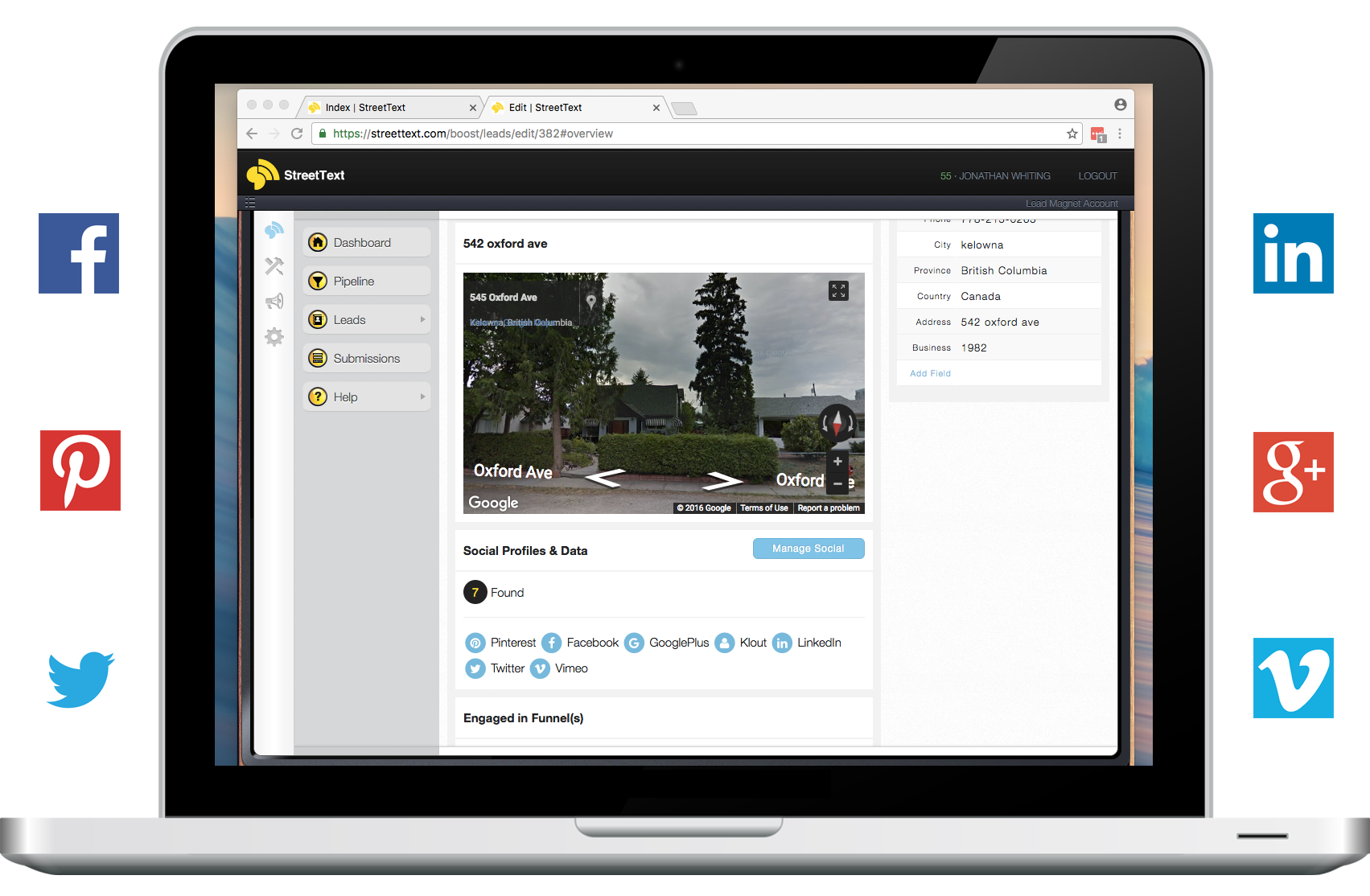 Beautiful dashboard to manage all your leads
Stay organized, track your follow up and close more deals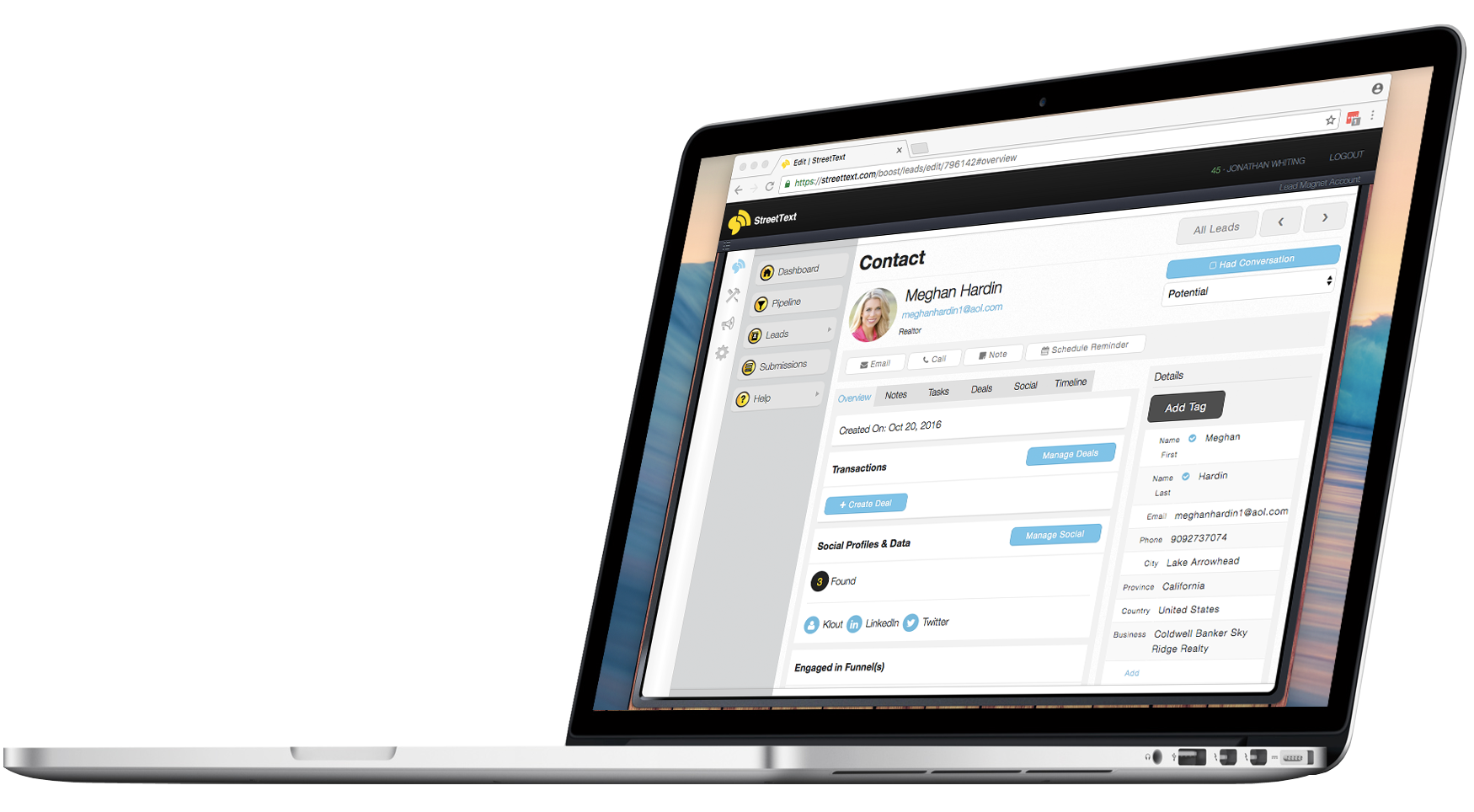 Track Transactions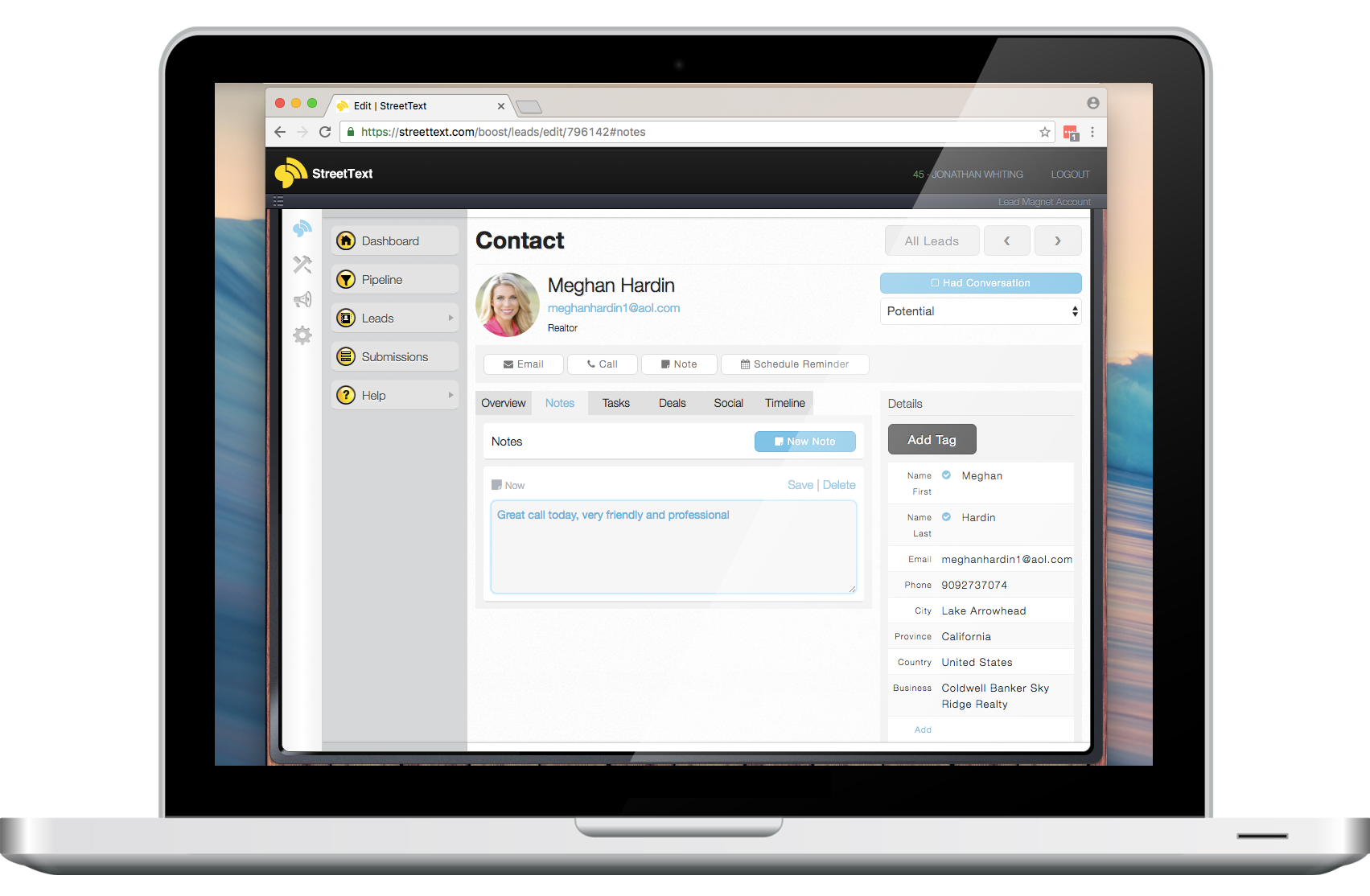 Save Notes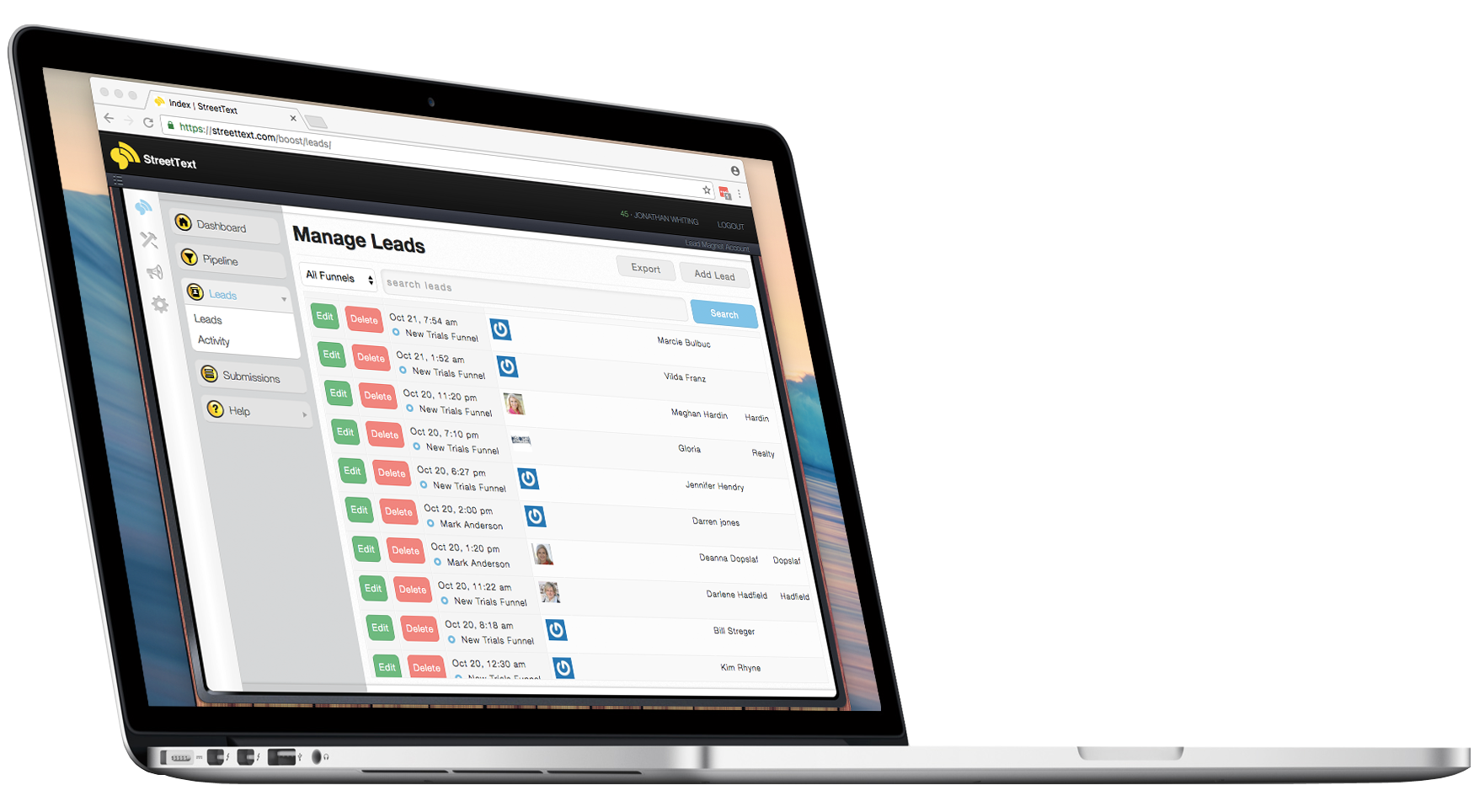 Manage Leads
Connect to the tools you already use with Zapier
The best apps, better together.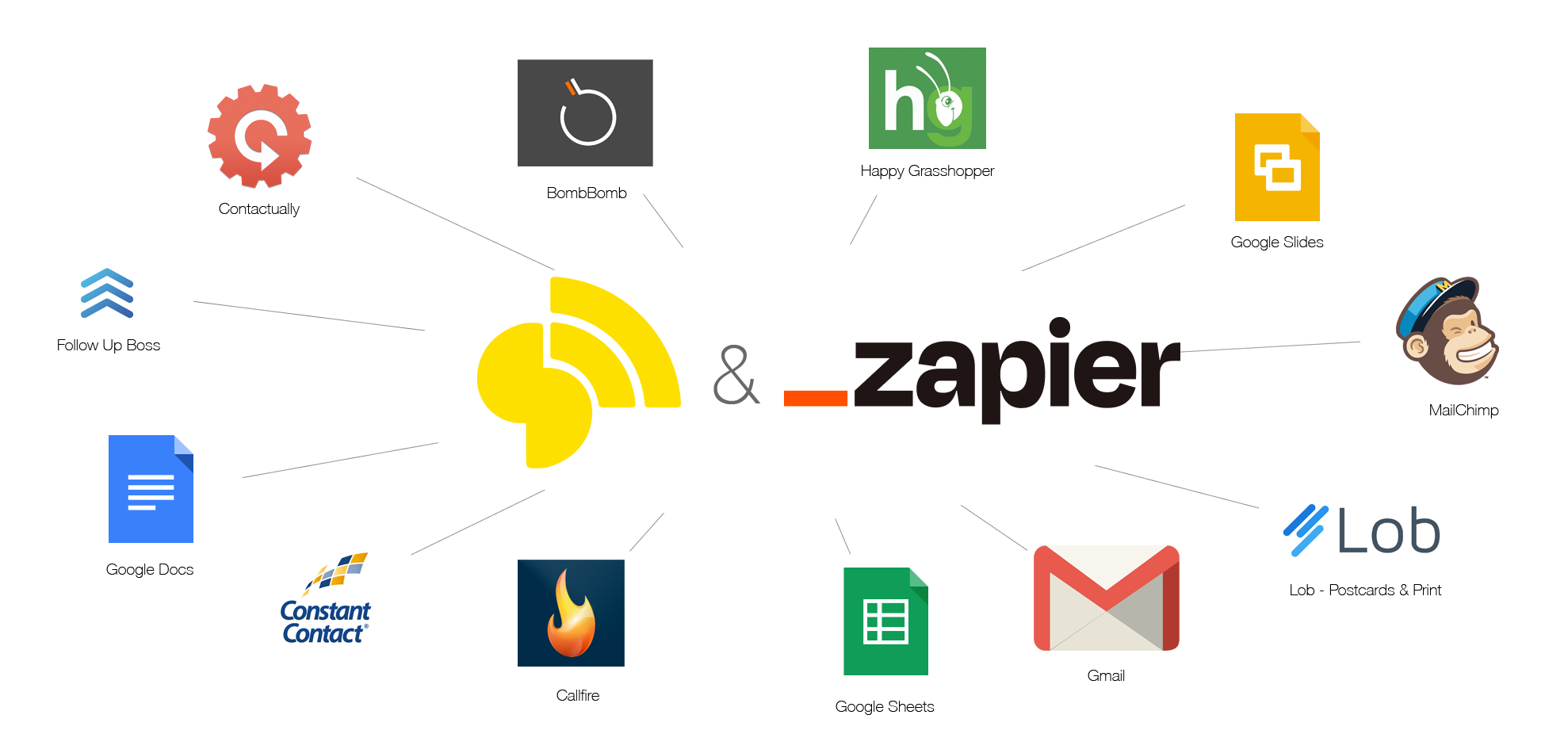 StreetText connects directly to Zapier so you can connect to any tools you already use. For example, would you like lead reminders automatically booked into your Google Calendar? Easy!
Easy to use, yet incredibly powerful
Increase the number of prospects you capture from your Facebook ad. Our system enables you to capture, track and improve the number of new clients you reach, intelligently.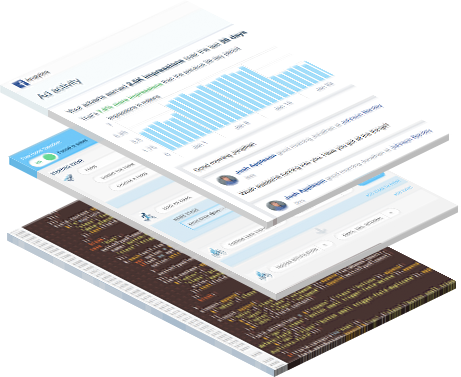 We're on a mission to make your ad experience better
Why? Because we are passionate about growth and driven by your success. When you grow your business, convert a lead and attract a new client - we feel proud that we were part of that journey.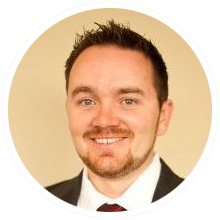 Isaac Verge, Vision Realty
I've used traditional advertising like paper, mail and TV and continue to do so. With StreetText I have more positive contacts with buyers and sellers and it hasn't cost me anymore than I was spending already.
Join the world's smartest Realtors using StreetText to attract leads
Request demo
Start generating leads tomorrow

Darryl Reuter
"Thanks to this program, I've closed 3 deals from StreetText, with 3 more pending. I'm very excited about it."
×