To some…. finding your perfect farming area falls under the same category as the long-lost world of Atlantis, Holy Grail, and whether or not Russia really is hiding a bunch of valuable  Faberge eggs.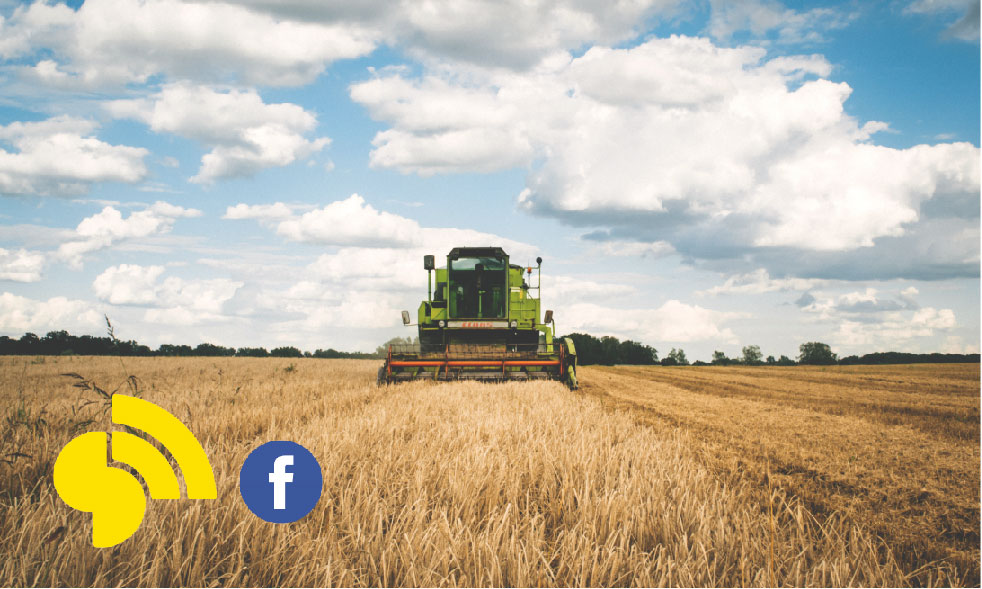 Finding your next farming area may not be the most simple of equations, but luckily for you – that's exactly where StreetText thrives. When choosing your next farming area, here are some key things to take into consideration so you get the most out of your Facebook advertisements, and target areas to get the most out of your Facebook Lead Generation!
1. Keep your eye on Population
The first thing to keep in mind when it comes to choosing your next farming area is the size and population of a said area. The goal is finding that sweet spot; nothing too big, and nothing too small. What does this look like, exactly? Well… I'm glad you asked – because the truth is it's not a perfect system and it will vary from city to city. With that in mind, the optimal range we're looking for is roughly 40,000 – 80,000 people and usually consists of 2-3 zip/postal codes.
Remember, even if you're in a larger city (like Vancouver, Los Angeles or New York) your target number will be focused on those specific zip codes, and not taking the total population.
2. Don't overlook potential lead's ages
Again, the best thing to do in this case is to look for the sweet spots – but that can vary from area to area depending on where you're located. The best rule of thumb would be to chat with your Facebook Lead Generation Specialist about this, however, we recommend keeping the age range open for both buyers and sellers campaigns.
3. Increase in Median
The average homeowner owns their home for 8-10 years which means that people who have built equity over that amount of time are more likely to sell. Our statistics show areas with rapid increase median price comes with higher turnover. Higher turnover means more potential clients.
4. Salary vs. Average Home Worth
Sometimes we bite off more than we can chew… which is why sometimes people purchase homes that are a little out of their price range – or a little under. For example, you could find that an average household income in an area is 120,000 a year, and an average house selling for 250,00-270,000.  This could indicate that many people in that area might plan to move as their income would allow them to afford a higher end home.
 5. Turnover Percentage
Keeping an eye on your turnover percentage is important for more than one reason. The turnover percentage is calculated as the total number of homes sold over a year in the area, divided by the total number of homes in the area. While each area and zip code could be vastly different, having at least 4% turnover is usually good enough and should provide you with enough listings.
6. Potential Market Share
It incredibly valuable to establish how much your potential market share is, and might be. If you go on MLS, we recommend looking at sales of other agents in this area. If you notice that 1-2 entities control say 30% of the market – that's not bad, as there is about 70% room for you to establish personality and growth in this space. However, if the opposite is true – that 70% of the market is already controlled, that means you'll be competing against a huge brand of already established personality. You might have less luck in this location. In this situation, you will need to have a laser focus on what your customer needs are to be able to compete.
Taking all of these things into consideration may just unlock the key to your perfect target area. As much as these rules work, it's important to remember that it might take some tweaking and adjustments before we get the perfect algorithm that works for you and your area. Give us a call! Touch base with support – or one of our lead generation specialists for more information. StreetText aim's to generate the most leads for you, in the easiest way possible.
Congrats, you now have everything you need to farm that perfect neighborhood!
What's Next?
Now that you've zoned in on your neighborhood, did you know you can use Facebook to digitally door-knock on thousands of potential home buyers and sellers, everyday? Here's how to take your online lead generation strategy to the next level on Facebook!

Other Interesting Blog Posts:
Facebook Real Estate Ads
Find buyers and sellers with Facebook ads

Real Estate Leads Generator
How to capture real estate leads online today.
Facebook Real Estate Leads
How to generate inquiries with Facebook farming
Facebook Real Estate Advertising
70% of all home buyers and sellers work with the first Realtor they meet
Facebook Real Estate Ads
Generate Ongoing Facebook Leads
Introducing you to the proven strategy that will grow your business
StreetText
Facebook Ads