Its common for people to have a lot of questions regarding Facebook Advertising, and what to expect when they sign up to StreetText.
There are a lot of different things you might want to know when it comes to Facebook advertising – especially in correlation with your StreetText account.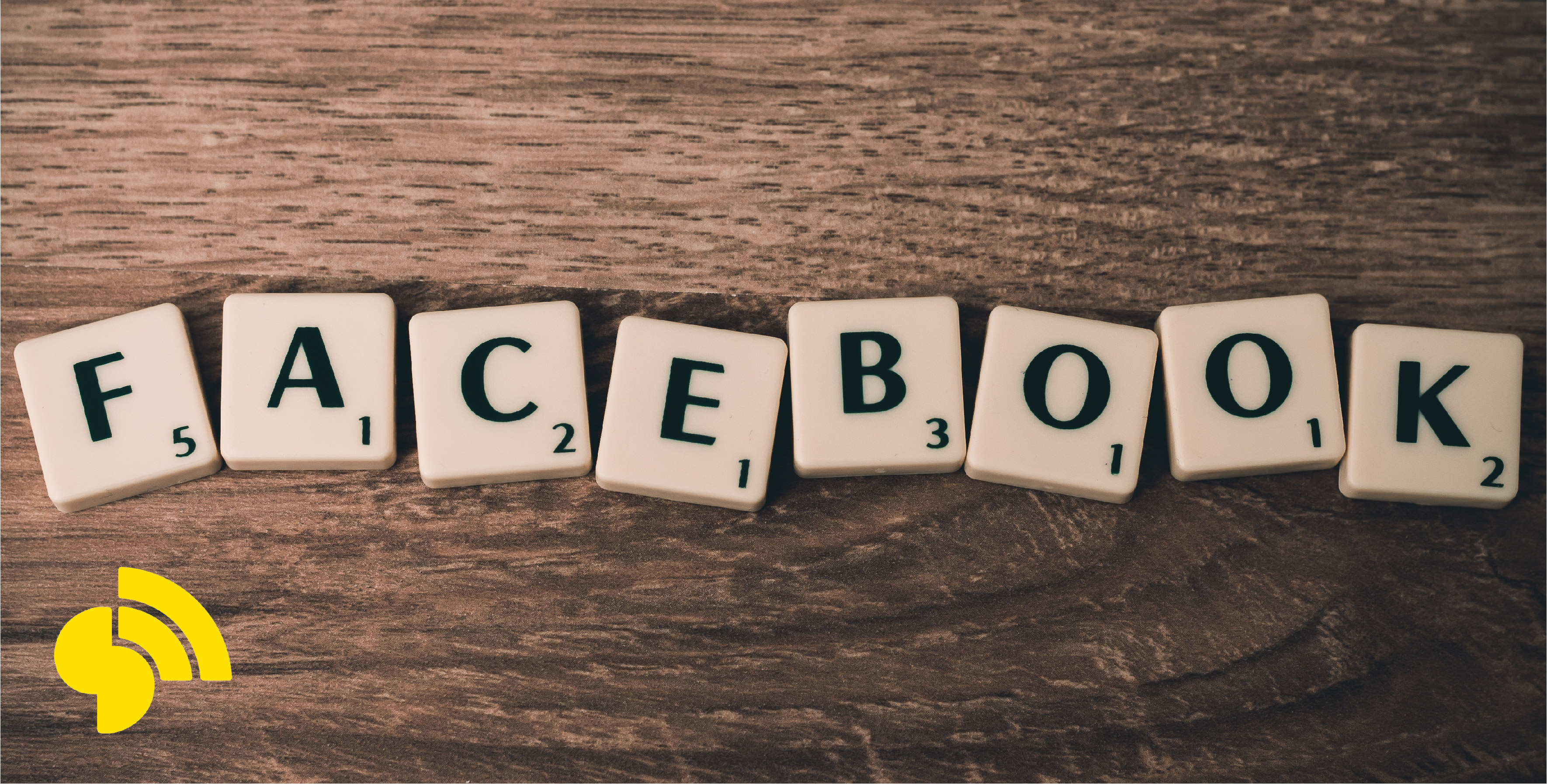 In this article, we're going to cover all of the questions you may have about Facebook and notify you of the important things to consider while on your path to success.
Let's start with the basics.
When I sign up
Once you sign up to StreetText, a few different things will happen through Facebook.
Since you've already finished the 7-day trial, you'll have a Facebook ad that is fully finished and functional. An example of this is located below!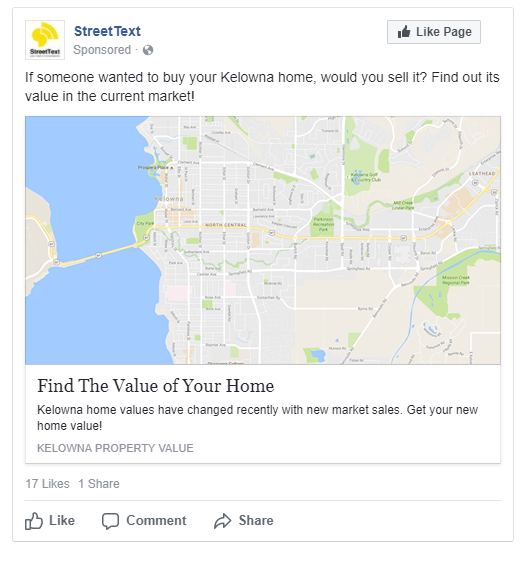 When you sign up, you'll be asked by our lead conversion specialist if there is anything you would like to change in regards to your ad.
You can decide if you want to up your ad budget, lower it, change the featured image and more. Some of these may be custom changes and require additional information, and fees. We recommend checking the help desk here and touching base with us regarding any of these.
That's it.
This is the easy first step to signing up, and working with us, as well as having your ad active on Facebook.
Can I make changes later on?
Absolutely!
The best thing about working with Facebook is not only high ad performance, but having the ability to make modifications and changes to your ad at any time.
With that being said, there are some things that we recommend, and encourage when it comes to making changes to your ads.

For more details on making changes to your ad, click on the image above and view the following helpdesk site. Here, we'll be able to go over what changes can be made, as well as which changes we recommend contacting your Lead Generation Specialist for.
How often should I change my Facebook ad budget?
We get this questions a lot.
Users often wonder when, and why they should be changing their Facebook ad budget, which also brings us to the seasonality aspect of Facebook.
When you begin your 7-day trial with StreetText, you daily Facebook ad budget is set to 9$ a day. This is the price we have found the most success with.
Once you sign up for our 3, 6 or 12-month contracts, you can decide if you wanted to lower or raise this amount.

For more details on how much higher, lower, or when to change these amounts – click on the image above to read more on our helpsite.
Should I ever reset my ad?
From time to time, we will recommend that you reset your Facebook ad. This will be for various different reasons, and will always be recommended by our lead generation specialist.
Resetting your ad means that it'll be building an audience from scratch. Your lead generation specialist may recommend this in certain cases, but it is not something we frequently do.

For more information on this, read the article located in the image above.
How will I know my ad is performing well?
Great question.
There are a few different ways you can tell if your ad is performing well – one of which starts with your weekly StreetText report. Each Friday, you'll receive an overview of your account performance which will give you statistics on how your ad has been running for the week.
It's important to know that ad health does not change drastically, so a weekly report will summarize everything from the week, so you enough information to tweak or leave your ad the upcoming week.

For any more questions regarding Facebook ads – comment below, or check out our help site.

Book a Demo to See StreetText in Action – Lead Magnet
Other Interesting Blog Posts:
Facebook Real Estate Ads
Find buyers and sellers with Facebook ads

Real Estate Leads Generator
How to capture real estate leads online today.
Facebook Real Estate Leads
How to generate inquiries with Facebook farming
Facebook Real Estate Advertising
70% of all home buyers and sellers work with the first Realtor they meet
Facebook Real Estate Ads
Generate Ongoing Facebook Leads
Introducing you to the proven strategy that will grow your business
StreetText
Facebook Ads