Thank you to our customers, team, families and mentors. This year StreetText was selected by Rocket Builders  among tech companies with the highest growth potential.
It's a great honour… and any opportunity to celebrate a win is fun. We're on a lively trajectory, but none of it would be possible without the kind referrals and feedback that we receive from our users.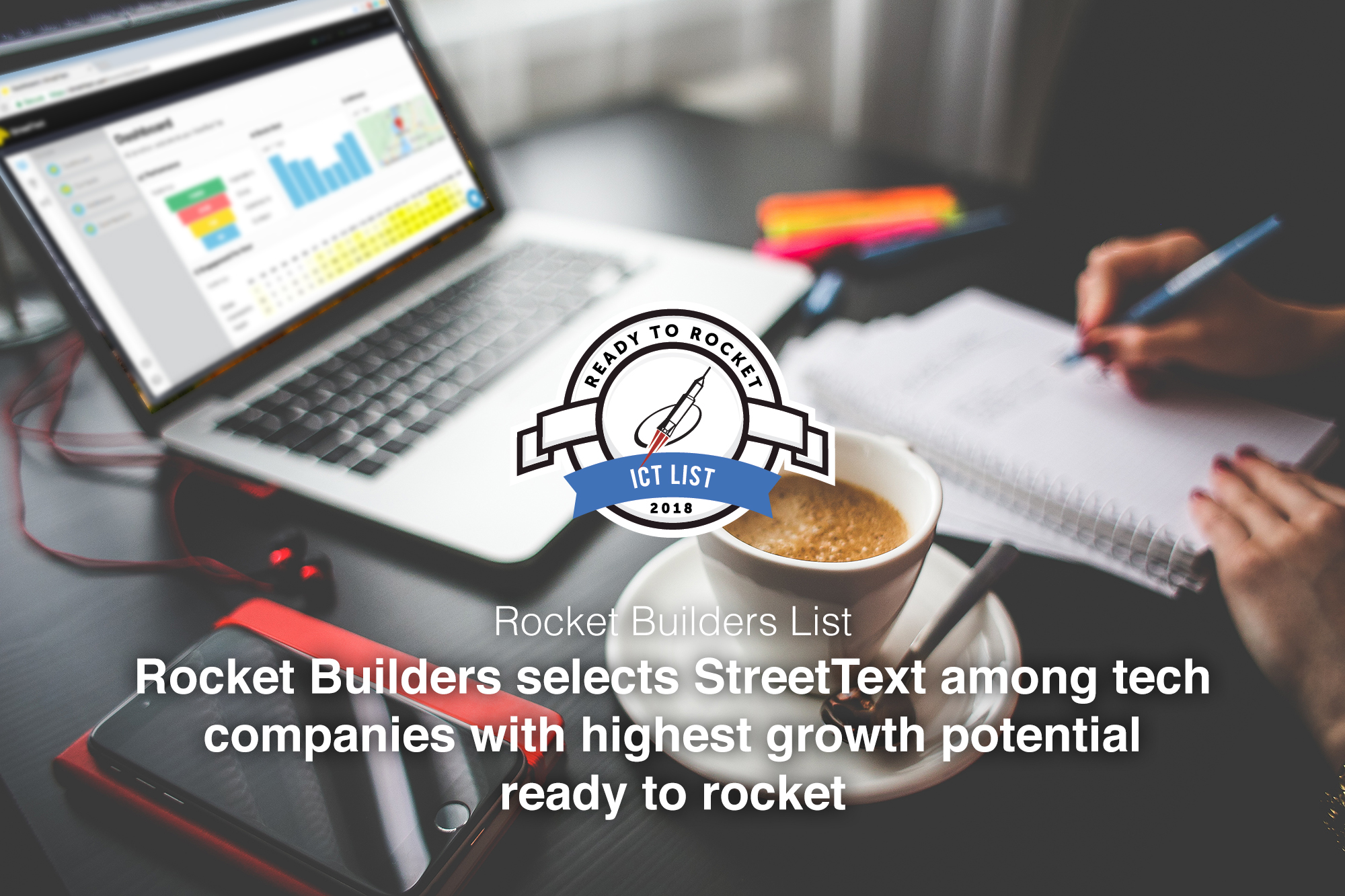 Our mission is to make Facebook lead generation as simple as clicking a button.
Facebook gives businesses an amazing opportunity to get in front of new customers in a way that wasn't possible just 5 or 6 years ago. And it works particularly well for people that like to get out front and interact with their customers. It was 2008 when we first started the conversation around improving lead generation. This was before the days of StreetText, but the beginning of our journey.
We knew their must be a better way of meeting new prospects than advertising in newspaper classifieds. They were expensive, often missed, and lost in a sea of other classifieds (remember, this was 2008).
Fast forward a decade and today Facebook gives you unparalleled access to attract leads in your community. 70% of real estate buyers and sellers work with the first agent they interview. That's why the smartest Realtors make sure their lead generation is anything but average. 8 out of 10 people in North America log into Facebook everyday. Furthermore, when they are on their smart phones they spend 25% of their time on Facebook. So your target market is active on one platform – Facebook like never before.
However, Facebook hasn't come without it's own challenges.
Facebook has invested heavily in creating a heavy-weight platform. As a result it's getting increasingly more complicated to create an ad that connects with your audience, captures their info and converts them into a contact. The level of savvy that is required is good for marketing agencies (as it keeps them in business) but bad for the average business that wants leads without the hassle.
Fortunately, StreetText brings this powerful marketing opportunity to you. We're simplifying the process, by giving you an industry proven Facebook campaign that comes complete with the Facebook ads, landing page, funnel, email nurturing and lead CRM dashboard. With StreetText you will have a system that will capture your local buyer and seller leads on your behalf, consistently.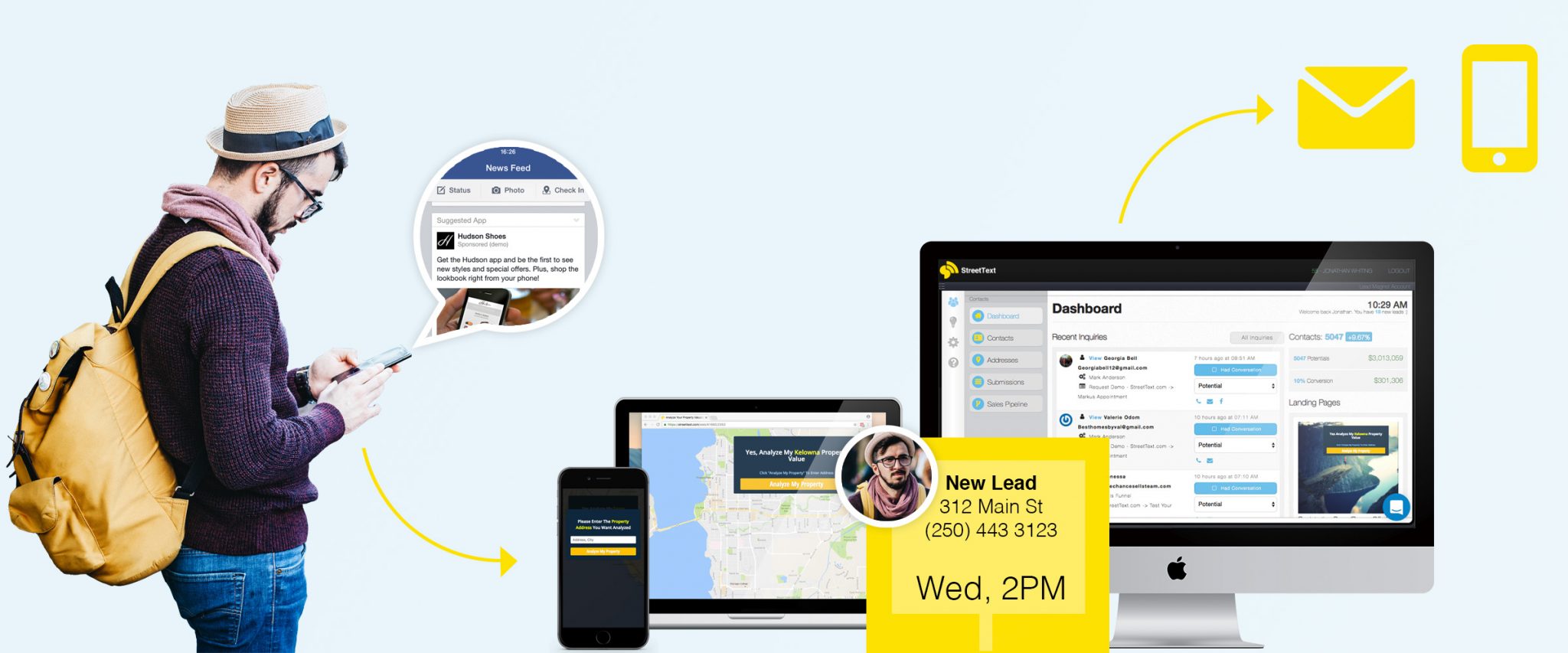 We're very grateful for the opportunity to build tools to make the lives of our users better and to serve our customers to the best of our ability. I feel fortunate to have been in the digital marketing world for over a decade now. And it's exciting to be working with a team building the tools that are powering the campaigns of the future. It's truly an amazing feeling being part of the success of another person's business, dreams and goals. Thank you for making us a part of your journey, and we hope that you will enjoy being part of ours.

Other Interesting Blog Posts:
Facebook Real Estate Ads
Find buyers and sellers with Facebook ads

Real Estate Leads Generator
How to capture real estate leads online today.
Facebook Real Estate Leads
How to generate inquiries with Facebook farming
Facebook Real Estate Advertising
70% of all home buyers and sellers work with the first Realtor they meet
Facebook Real Estate Ads
Generate Ongoing Facebook Leads
Introducing you to the proven strategy that will grow your business
StreetText
Facebook Ads