As a real estate agent, there are multiple facets to your job. While the ability to sell homes and have a high-level understanding of the market is important, it is only one part of the gig. Marketing and outreach are just as essential, particularly for agents that aren't working in a large company. If you can't connect with people looking to buy or sell homes, then you can't do the other part of your job.
One of the best ways many agents have chosen to acquire new leads is through Facebook. Generating Facebook leads is possible by having a comprehensive strategy and utilizing the platform to the fullest of its capabilities. But many agents lack the experience necessary to get started on the platform. Coming up with Facebook real estate lead generation techniques takes time and effort, but any agent that gives it a try can get it done.
Let's look at 4 key ways to building a high-performing Facebook lead generation strategy for beginners.
1. Find Your Audience
Like all forms of marketing, intent is extremely important in a Facebook lead generation campaign. Having a decisive plan of action is critical, and one of the things that are a part of that is having a targeted audience. Targeting an audience helps you tailor your outreach to the specific people your real estate service is the best fit for. Facebook Ads offer a high degree of targeting, with things like location and demographics. Put significant thought into who your services are right for.
One of the best ways to do this is to create a buyer persona. A buyer persona is a fictional representation of your ideal customer, which factors in things like their age, location, pain points, interests, and more. It should be made using research and insights into your previous customers. A buyer persona can help guide your strategy and make your outreach more personal. According to Boardview, persona-based content increased prospective customer engagement almost 6x when targeting cold leads.
2. Create Your Facebook Page and Start Conversations
Once you have a comprehensive idea of who your ideal customers are, you can start developing ways to reach them. To do this, it is integral that you begin to develop your Facebook Page. While Facebook Ads will be where your lead generation strategy is centered, building a Facebook Page will also be a pivotal first step. This will be where prospective leads can look you up on the social media platform, get in touch with you, and see the material you post. If you don't have one of these for your business, it is certainly time to create one.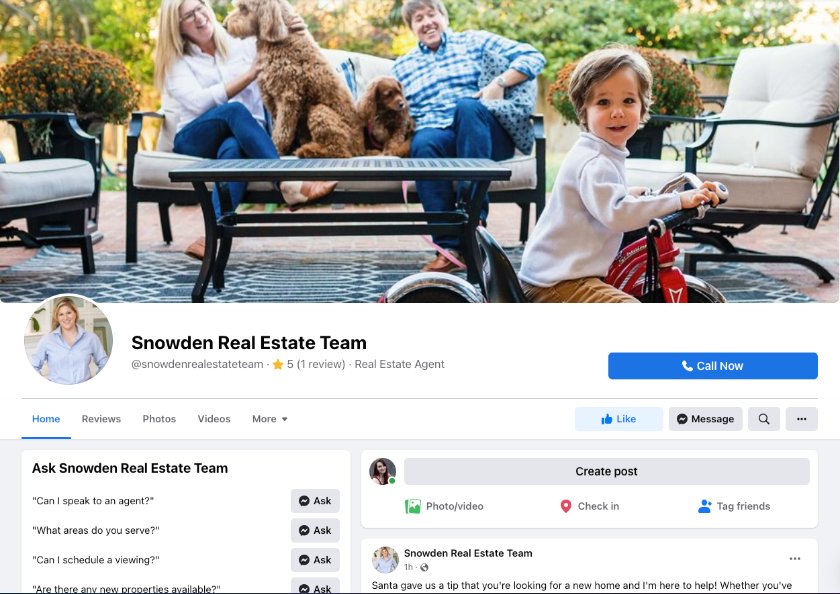 Creating a Facebook Page for your business is easy; it is what you do with it that counts. With Facebook marketing for real estate agents, you want to start conversations. That is the central purpose of your Facebook Page. It should be your Facebook lead center; prospects go there to get more information about you if they see an Ad they like. Be as responsive to prospects as you can be on your page.
3. Generate Informative Content
Once your Facebook Page is up and running, it is time to populate it with content. This content functions as a marketing source, even if it isn't promotional. The more people engage with your Facebook Page, the more they're engaging with you and your business. For that reason, try and make your marketing content interesting and informative, providing value to the people who see it. This is a form of Facebook lead generation that takes time but helps build a brand and connect with new people.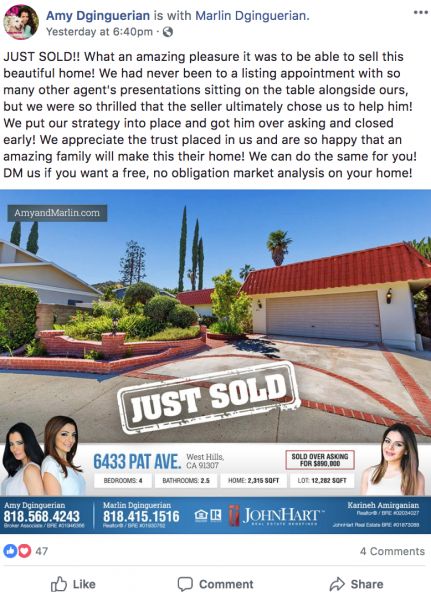 If you want to find the best real estate leads through content creation, keep in mind your audience. If you have a specific audience you are targeting, make your content as relevant to them as possible. Use your expertise in the real estate industry to create compelling content across mediums. Whether blog posts, photo collections, or videos, try and stand out from the newsfeed.
4. Implement the Right Tools for Facebook Ads
The heart and soul of Facebook lead generation are Facebook Ads. Facebook Ads allow your business to appear in the newsfeed of targeted customers with the content of your choosing. Even if people don't follow your business or know who you are, you can reach them with Facebook Ads, which makes it fundamentally important. Some agents struggle to get their Facebook Ad campaigns off the ground because they lack experience. However, you don't need to do it all on your own. There are Facebook marketing tools for agents that can help them create highly effective campaigns, even if they're beginners.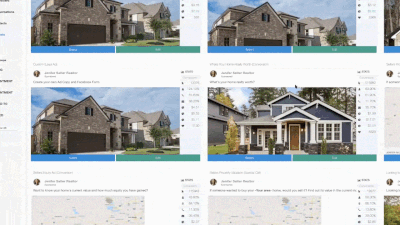 One of those great Facebook marketing tools for agents is StreetText. StreetText is a real estate lead generation software platform specifically designed to help agents connect with new prospects on Facebook. StreetText provides agents with a platform that allows them to utilize fully customizable lead capture funnels that can be automated, so agents passively connect with new clients. StreetText has helped agents attract millions of leads across the United States and Canada and is a great option for Facebook marketing for beginners, experts, and beyond. If you are looking to fill up your appointment schedule and connect with more clients than ever before, try our 7-day trial to see what StreetText can do for you.