Congrats! You've connected with a new potential lead. That is one of the critical steps you must go through to attract new clients. Lead generation is incredibly important, which is why StreetText is around to give real estate agents an effective and easy-to-use platform that allows them to generate high-quality leads through Facebook.
But even after you've established contact with new prospective clients, your work is far from done. If every lead a real estate agent connected with became a client, every real estate agent would have a lot more clients. It is a long process to get someone from a stranger to a client, and there may be hiccups along the way.
If a lead starts to go cold, meaning that someone you've started talking to stops responding, this doesn't mean it is time to give up. Leads stop responding all the time; this is something every agent is likely used to. But it doesn't mean you have to move on and abandon hope. It only means that it is time for a follow-up.
A follow-up email is a critical way to re-open conversations with a lead that has gone cold. This is standard practice for businesses and real estate agents worldwide, and there is an art form to it. Your follow-up is equally as important as your initial outreach and can define whether a lead is gone for good or back interested in your offerings.
Let's explore some of the different ways to craft a follow-up email that will help you land new appointments.
Re-Introduce Yourself and Value-Add
Regardless of how long it's been, you must re-introduce yourself to your lead. Don't expect them to have any significant recollections of who you are and what you can do for them. Even if they do, it doesn't hurt to explain. Keep your tone conversational and friendly, avoid slipping into an overly formal way of writing.
The first portion of your email should be you re-introducing yourself and reaffirming that you have spoken in the past. It should go something like: "Hello Again (their name), it's (your name), the real estate agent you spoke with last week about (whatever you spoke with them about)!".
From there, you should give your pitch. Keep it condensed, short, to the point. Talk about the value you provide. What makes you the right person to help them sell their home or find a new one? This should be early in the email. If you can, try and insert new information. Say things like "I've been thinking about your situation, and…". Show that you are invested, interested, and make it personal.
Want to stand out even more? Include the above information in an embedded short video! At StreetText, we always recommend BombBomb as they directly integrate with most email servers, and provide a way to easily embed video into your StreetText emails!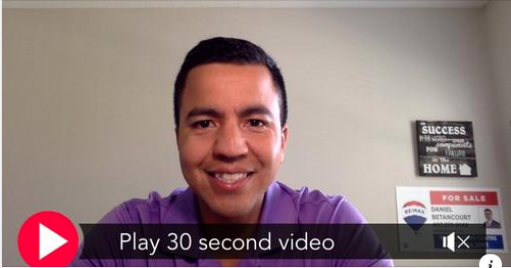 Address Potential Objections
If a lead goes cold, it might not be just because they forgot to respond. There might be a reason for the fact that they are no longer interested. That's okay! It is usual for a potential client to have doubts or second thoughts; it is most likely not personal. Even if someone may not think you are right straight away, you can still salvage the situation.
One way to do this in your follow-up is to address their potential objections. Addressing objections requires some insight into your business and your prospective leads. There are many different ways you can address possible objections they might have. Consider things like your experience level, location, or any other aspect of your work that a customer may take issue with.
In your email, don't say things that would build objections from a prospective client. Just consider what potential misgivings people might have towards you as a real estate agent, and make a case that shows these objections to be incorrect. This is a great time to leverage social proof. Share success stories, provide quotes from satisfied customers. This shouldn't take up your whole email; it should be a small but essential part of it.
Don't Be Pushy
While you are reaching out to someone that stopped responding to you, the goal of a follow-up email is to kick start a conversation. Avoid being pushy at all costs. You will find yourself not seeing the response you'd hope if you are coming off too intensely. Keep the tone light and humorous. Your goal is for a meeting, a chance to reconnect. Don't aim for a hard sell.
Use phrases like "I'd love the chance to reconnect for a quick chat," "let me know if you have any availability for a 15-minute phone call", and other messages that are low-stakes and friendly. You want to connect with the client on their terms.
Avoid coming across in a desperate, overbearing way, or putting any type of pressure on the lead. Your end goal should just be a further conversation, ideally in the form of an appointment.
Get Creative
As we mentioned earlier, your follow-up is extremely important, something that requires a good deal of thought. A simple "Hey there, just following up on our previous emails" message won't do it anymore. Stand out! Separate yourself from the rest of the inbox. Don't be afraid to get creative.
Make your email look unique. Use multimedia, design, and color. There are countless great ways to make an email pop. One of them is a video message. This may seem strange, but video email outreach has a massive impact. According to Campaign Monitor, just the word "video" in an email subject increases open rates by 6%.
While some of these suggestions may feel unnatural or like "too much," they are ways to stand out. When your lead has gone cold, there's no harm in putting a little extra effort in to get them back involved in the conversation. As a real estate agent, any client is a massive get. Putting in some extra work and getting creative with your follow-up can make all the difference in the world.
Follow-up is a critical part of a good real estate agent's process. Don't let prospective clients slip away without giving it another shot. There are many different templates out there, but remember to get creative and make it personal. This is something you should invest real thought into.
Best of luck, and don't let those leads go cold!