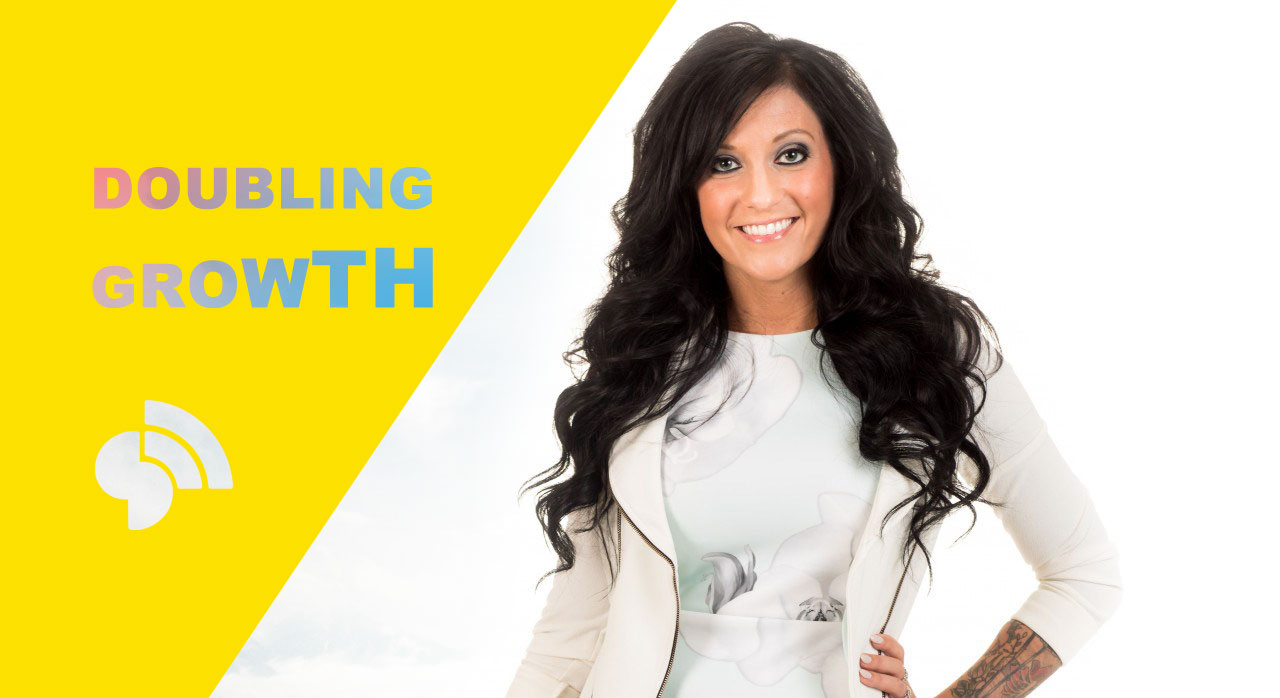 Sarah Allen has been an agent for two years. Things didn't click right away. "It was a lot of trial and error, which was frustrating the first year. Trust me, there were plenty of nights where I was like, 'Why am I doing this? Real estate's not for me. This deal, this client, I don't know if I can handle this and the stress.' That's what you don't see in those TV shows, is the stress behind real estate."
Markus Willard conferenced called Sarah to learn why she got into real estate, how things are going, and how she doubled her business in her second year of real estate.
"I've always had a really strong passion for connecting with people."
"I'm probably like millions of other people who watch HGTV and I'm like, 'Oh, that looks fun.' I remodelled two of my bathrooms. I increased the value of my home just through equity and made a great profit on it."
"At this time I was a college professor in Mankato, Minnessota. I've been a professor going on for 11 years teaching Communication Studies. If you know where Minneapolis Minnesota is, I'm about an hour and 20 minutes south of Minneapolis."
"In the summers I only teach one or two classes. So, real estate would naturally work with my schedule. I thought about if for 3 months and finally I said, 'Okay. I'll take the classes and see what this is all about.' It's another one of those instances where the first moment I got into it, I was like, 'Yeah. This is what I want to do.' It's nice that it's a career where I can balance both my passions."
"My first year was just a lot of trial and error and messing up, and realizing, 'Okay, never doing that again. This is what works, and that worked really well,' but the whole time has just been focusing on the relationship aspect and making sure they feel comfortable and confident with me as an agent."
In her first year of real estate Sarah did 12 transactions. "That was my goal and I hit it." This year Sarah's goal was to double that. "I want to do 24 transactions, and I'm pretty sure I'll be able to do it. I'm on pace to do it. This month was huge. I had six closings this month."
So what strategies is Sarah using to hit her goals? And what strategies work best?
"First writing goals is important and then coming up with strategies for reaching the goals. I've increased my marketing a bit this last year… and trying to build my personal brand. I know I'm being recognized a little bit more within the community because of that marketing."
"I also got a few referrals this year from my clients that I worked with last year and I had a couple repeat clients. But really with StreetText I can't stress it enough because I'm having good success."
"I joined StreetText right after the NAR convention, that was December of last year."
"I went to a panel, and there was a guy on there that actually was using StreetText, and then he said that … StreetText and BombBomb, use them together. He said he's been able to get so many clients just because of the video interaction."
"I heard a lot of different ideas at NAR and different generation programs that you could use but this one just kind of stuck out and then having the free trial was a huge bonus. And then it just worked so well that I was like, okay yeah I don't need to try any other ones 'cause this one is clearly going to work."
"Just the overwhelming amount of leads that were coming in from StreetText was crazy, especially because a lot of agents that I was working with on my team… a lot of them use Zillow. But hearing how much they were paying for those leads and hearing how many of those leads were just bad, bad leads. Then, seeing through StreetText that I was getting real people who really wanted their home evaluations."
"I've gone to 15 or 16 walk throughs and then 3 listings as a result of those and I've got my next listing next week. And there's a percentage of those walkthroughs that are just not ready yet." But Sarah left a lasting impression, so she's creating a relationship there.
"A lot of my colleagues are like, 'How are you getting all these leads? What are you using?' And I really don't want to tell them, but at the same time, I like healthy competition."
"That's a pretty strong ROI. Most people would say, it's about converting leads at a high percentage but I was like, in real estate that's actually really good." Homes in her area are on the market for around $200,000. In one year she'll have closed 5 deals from StreetText. She is spending about $9/day on Facebook and $200 per month on StreetText or around $2400 for the year. That's a good ROI, "I would say."
Sarah says, that if she were starting out again she'd give herself this advice, "Patience is key and just that perseverance that it will pay off. And not saying the stress is gonna go away but it just gets a little bit easier knowing that you can get through those difficult times and be able to have a lot."
Also, "It's about always being willing to go the extra mile for a client. My family has always had a very hard work ethic and always wanting to help people and never expecting something in return if you are going to help somebody. And so I've had that really instilled in me. I've helped several clients move. Just two days ago I was over at a clients house filling in nail holes with putty and then I went back the next day and painted them because they're out of the country. People obviously really appreciate that."
Prospecting and following up with leads can be scary at first. Sarah has been practicing and teaching others on how to overcome fears.
"The biggest understanding you need to know about yourself is where is that fear coming from? Inside, you have to rationally ask yourself why am I so fearful? So, on the first day of class I ask, 'What's the worst that could happen when you're up here talking?' Some people say, 'Oh, I'm going to forget what I'm going to say,' and I respond, 'You're going to see me forget what I'm going to say several times this semester, and I've been doing this for how many years? So, it's not a big deal. You move on."
"Or they say, 'Oh, these people don't care what I'm saying and now they're judging me.' And getting over that fear just comes from personal growth."
Sarah has applied her can-do attitude to real estate, she's invested in learning, attended conferences, she's been willing to try new things, proactively overcome her fears and implemented the strategies that she's seeing working. In all that, she's given back to her clients – willing to go that extra mile. This year she's doubled her business, can't wait to see where she takes her business next.
Start a 7 day trial
Get your own leads, today