Building a website can be difficult.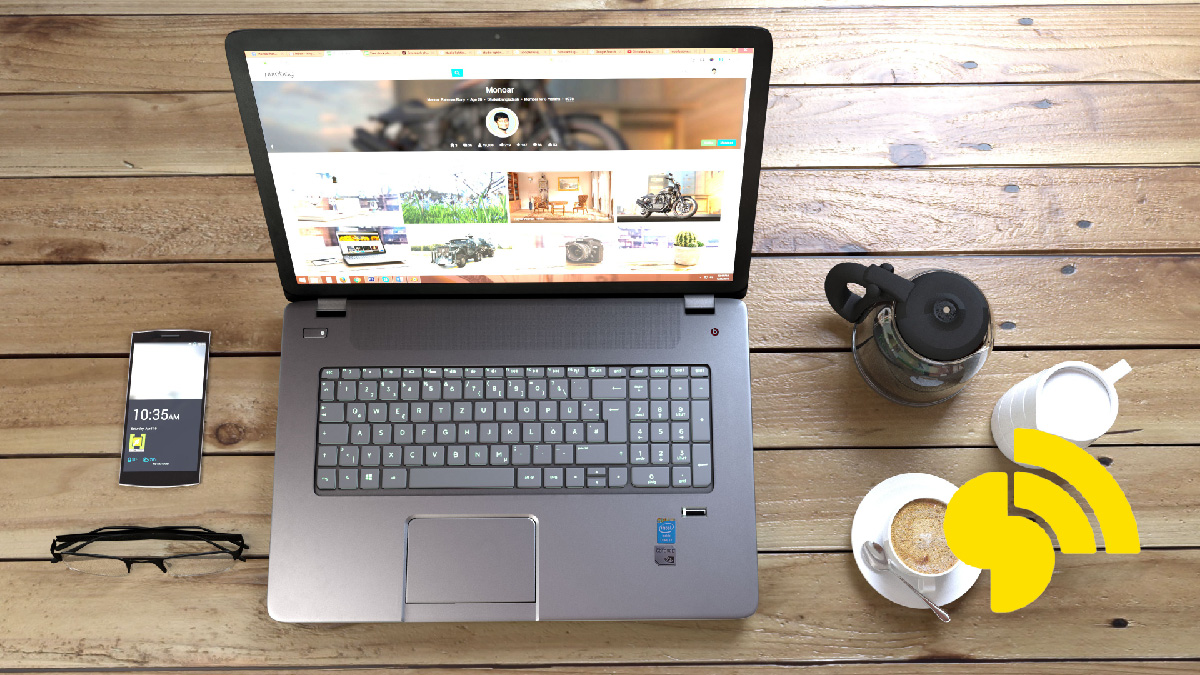 With really trendy website builders like Squarespace and Wix… it's no wonder people can run into a creative wall when building their sites. How do you live up to some of their amazingly trendy examples?
No need to fret though, we've got you covered. We've been working with clients all over the world, and have seen every kind of real estate website out there.
With all that knowledge, we know exactly what you should be putting on your website to drive traffic, look professional, and be appealing to all sorts of prospects in your area.
Let's walk through a list of 3 things you'll need to make on your website:
1. Contact info
This SHOULD be a no-brainer.
You need to have all of your information in a clear place. Too many times have I visited a website where the contact information was either hard to find or in a goofy place.
This could honestly be one of the biggest deal breakers for prospective leads.
Since they're already filled to the brim with information while they're looking to buy or sell their home… finding your contact information should be the easiest part of their journey. Trust me when I say that if your contact information isn't easily accessible and clear – they'll be leaving your website faster than a Canadian leaving a hockey game to avoid the inevitable traffic jam.
What we recommend: We recommend having a separate tab on your page that clearly holds all of your contact information. Preferably every means of contact you are comfortable showing, as well as your Facebook business page, and any other social sites you may have for your business. It also wouldn't hurt to have this information laid out at the bottom of each page as a footer. That way it's everywhere and visible.
We also recommend including video on your site. Video introductions can act as an initial icebreaker, and help people learn a little about you before they meet you.
2. Clean layout & Updated
No clutter!!!
Seriously, don't clutter your site. Have the things you need, and don't embellish too much.
Distractions are a huge reason people leave sites without taking action. If you have 10 different tabs, with 5 dropdowns in each of those tabs – people will honestly be overwhelmed and leave your site… almost immediately.
Keep things simple, easy to find, and clean!
The other worst thing you could do is forget to remove a listing from last month that you ended up selling… or someone requesting to look at a home you've already taken off the marker.
Keeping your site updated will not only help with your professionalism, it'll help keep you organized at the end of the day. Which in my opinion… we all need a little more of in all of our lives!
3.  A section about you
I know that some of you might not like talking about your successes and milestones… but people love hearing about them!
Since your leads are looking for help with one of the biggest purchases of their lives, it's important for you to give them confidence when offering them your services. With that in mind, creating an about section on your website is one of the most important things you could do.
You don't have to divulge everything. And to be honest, it'll probably be better if you don't! Give them a few professional facts that instil confidence in your services, and maybe a little about how you got into real estate. People want to know what drove you into the industry so you appear knowledgeable and trustworthy.
I also recommend putting a little bit of information in this section that humanizes you a little.
Even though a lot of us work a ton… we're not robots attempting to blend in.
As much as you are a professional, confident businessman/woman – people also want to see that you're a real human. Tell us a little bit about your family, hobbies or even passions. This will make you much more relatable and even more approachable when you begin meeting leads in person.
4. Info info info!
Guys, this one is big.
Have a resource section. Your prospects might be first time sellers or buyers… which means they probably won't have all the information they'll need.
Being resources for your leads will make you look even more knowledgeable – which means they'll probably want to rely on you on their buying or selling journey.
Realtors like Sarah Allen, who is a part-time agent, full-time college professor AND interior design guru always gives her clients a bit of info on how they can make their home look a little better for those interested in buying their space. She's able to instil more value through a little bit of knowledge. Not only does she benefit from this, her clients do too, which makes her a valuable asset and a realtor you'd want to have.
A little knowledge can go a long way… especially when you're looking to acquire new clients.
The good thing about a website is that it can constantly be updated, and be a 'work in progress.'
You'll always be making updates, improvements and changes – because they do need frequent maintenance. When you're initially looking to build a site – make sure you do a bit of research, see a few examples and proceed knowing all the facts.
The last thing you want to do is launch a site that isn't up to snuff… or doesn't contain all the info needed. Take some time, so you build a long-lasting, professional page.
For everything else… let StreetText help you.
more great articles Elysse Bujold
Happy Building!

Other Interesting Blog Posts:
Facebook Real Estate Ads
Find buyers and sellers with Facebook ads

Real Estate Leads Generator
How to capture real estate leads online today.
Facebook Real Estate Leads
How to generate inquiries with Facebook farming
Facebook Real Estate Advertising
70% of all home buyers and sellers work with the first Realtor they meet
Facebook Real Estate Ads
Generate Ongoing Facebook Leads
Introducing you to the proven strategy that will grow your business
StreetText
Facebook Ads