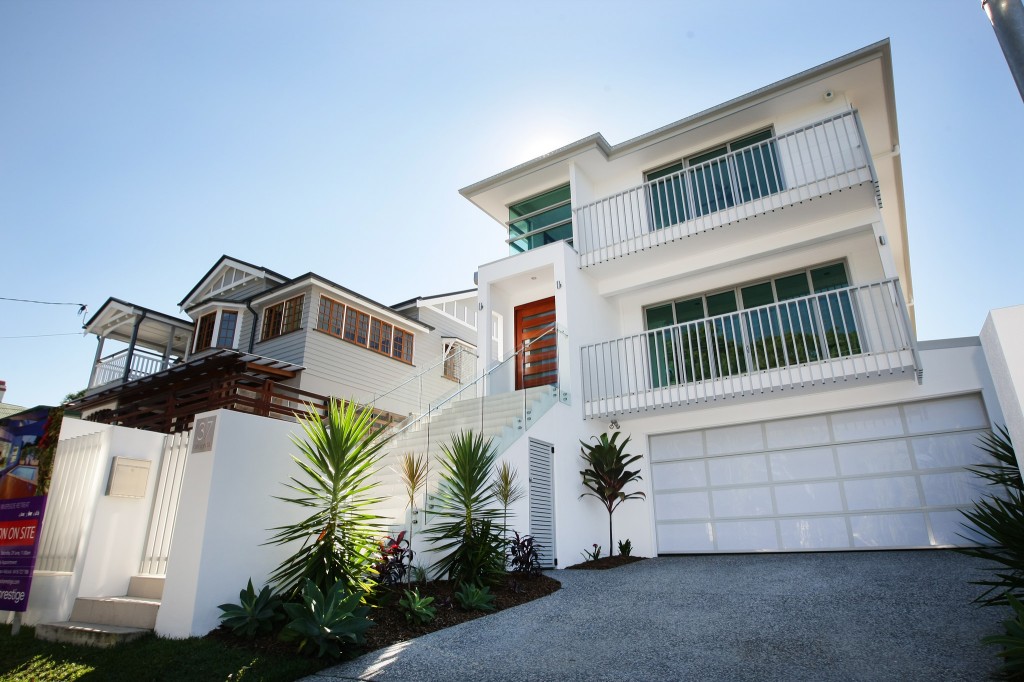 Since 2008 I've had the pleasure of working with Realtors to generate leads. We've successfully generated hundreds of thousands of lead inquiries for clients at StreetText. I've learned that every Realtor's business is different and the types of campaigns that work for them are different as well. Yet, no matter where the source of your lead generation, there are 4 key aspects to lead generation that need to be understood by all agents for them to be successful at lead generation.
The 4 key aspects to successful real estate lead generation strategies
They are as follows: knowing what to track, understanding the stages of a lead, knowing what makes a good lead, and how to replicate success.
Knowing what to track
Tracking is all about transparency. The more information you have at your fingertips the better informed you will be when making decisions about where to spend your advertising dollars, both offline and online.
Helpful information to track:
The click through rate
The cost per lead
The cost per conversion
Type of advertising or promotion you employed
The kind of people you attracted through each campaign
How your conversations with these people went
The areas of town they came from
Track these things and you will have such a strong understanding of your real estate business. You'll not only have more conversations, you'll save time, effort and money in the process.
Understanding the stages of a lead
There are two types of stages to understand with lead generation. The first is the Real Estate Pipeline (Real Estate Funnel) and the second is the Lead Sales Cycle. Now you are likely familiar with the first model, but understanding them both, and knowing where your leads are in the process, is essential to converting a lead.
#1 Real Estate Funnel:
A person moves from one step to the next down the funnel. Sometimes people stop at a stage, more backwards, or opt themselves out along the way. In the funnel below I've added Referral as a the second last step as it is so important to advancing a real estate business.
Suspects
Prospects
Leads
Clients
Closings
Referral
Repeat Client
"Clearly it would be better to deal with fewer leads for the same result. That said, what this business has shown me as the most successful and quickest way to a closed transaction are, in order: repeat client, personal referral, referral from another agent, lead program." Greg Mona RE/Max Scottsdale, AZ
What's the difference between a Suspect, Prospect and a Lead:
Suspects: Everyone in your target market
Prospects: Everyone who as shown interest in an area that you can help them with
Leads: People who have engaged you directly or made an inquiry.
#2 Real Estate Lead Sales Cycle:
Interest Stage
Qualified Stage
Appointment Stage
Contract/Client Stage
It's important to know what stage your lead is in, a mistake a lot of agents make is treating all leads the same.
Knowing what stage your lead is in will enable you convert more leads as you will be able to send information that is relevant to their needs. This will save you a lot of time and help you convert 80% more clients from your existing leads.
Stage 1: The Interest Stage
A lead goes through peaks and valleys of interest. If you follow this blog, you will know that I've written about this in the past, but essentially what this means is that a lead goes from being ready to talk to an agent one minute, to being distracted by life's other priorities the next. Often agents discount these people as "bad leads" because they tried contacting them and they weren't interested. However, as experienced agents have discovered, these are not disqualified leads, but rather they are in the Interest stage.
When a lead is in the Interest stage add them to a drip-marketing list. If they are a potential buyer keep them informed of new inventory in your market. Eventually they will move to stage 2. Qualified.
Stage 2: The Qualified Stage
A Qualified lead is somebody that has asked for information directly from you, completed a form or shown a high level of intention. It is very important to establish a real conversation with Qualified leads to build trust and rapport.
Many Top Producers are great at this step and do everything they can to get qualified leads on the phone to establish a friendly conversation and to determine the needs of the lead. This will enable you to provide more useful follow-up material with this lead and to book an appointment.
Stage 3: The Appointment Stage
Leads in the Appointment stage are considered Hot Leads. These are people who are within 4 weeks of listing or buying. They are ready to meet with a Realtor and are happy to discuss their needs in person. Interest Leads will eventually become Appointment Leads with consistent weekly drip-emails and follow up.
Stage 4: Contract/Client Stage
Finally, your leads will convert to the final stage and be ready to become your Client or even sign a contract. The time between the Appointment Stage and the Client Stage can be as little as a few hours.
Knowing what makes a good lead
Whether they came through an email, print, sms or social media campaign they all have the potential of being good leads. But what is it that makes a lead good or bad?
We released a study that followed 5000 leads generated for a large brokerage. Over 13% of the leads purchased a home within 12 months, however only 4% of those homes purchased were with the agent the lead was originally assigned to.
We worked with an agent recently that was unable to convert any leads until they implemented good follow up. Then within the month they closed their first transaction. Within the next four months they had done $80,000 of business directly from their leads.
As the expression goes, hindsight is 20/20, and often the illusion is that a lead is bad, when in fact it is actually good.
Here's how we define a good lead: "Quality along with follow-up makes a good lead"
A quality lead is somebody that is genuinely interested, is willing to meet, and to discuss their needs.
The only way to know someone is a quality lead is to contact them. If they are unavailable they need to be added to a follow-up email campaign. If they are available, discuss their needs and then add them to a more specific follow-up email campaign.
Follow up is adding a lead to a drip marketing campaign and giving them an initial courtesy call to discuss their needs. A drip marketing campaign may consist of either an automated MLS property list, a weekly update, or a newsletter.
How to replicate success:
The key to replicate success is to create systems and measure success.
You can create 2 kinds of systems. I've written about leveraging systems in-depth in the article Why online leads are waaaay more likely to work with you than you think.
1. People: Hire an assistant or expand your team to handle any task you can be done by someone else. Besides the usual real estate tasks this includes email follow-up, initial follow-up calls, and recording conversions in a spreadsheet. This will enable you to be more successful at capturing more leads, to focus on the leads that are high quality, and closing more leads that are ready to work with you today.
2. Technology: Client Relationship Management Tools and Lead Generation Platforms can add efficiency and provide you will measurable success.
Conclusion:
Lead generation can advance your business. Each agent is unique and determining a system that works for you is crucial. Once you determine your ideal system you will want to replicate that success and grow your business.
Any type of lead you generate is a paid lead. Even lead activities like blogging or open houses cost your time and marketing dollars. This is why it is so important to track your success.
When you know the methods that will provide you the biggest return on your investment with regards to the number of leads, conversions and transactions you will be able to put your dollars towards activities that provide more success.
Finally, treat your leads differently. Know what stage they are in and make sure the follow-up material you are providing is right for them.
Good luck advancing your business. Let me know your thoughts, tricks and/or tips on lead generation in the comments.