A Real Estate Assistant can be one of the best investments you make in your business. An assistant is meant to free up your time so that you are able to meet with more clients and spend more time with your family.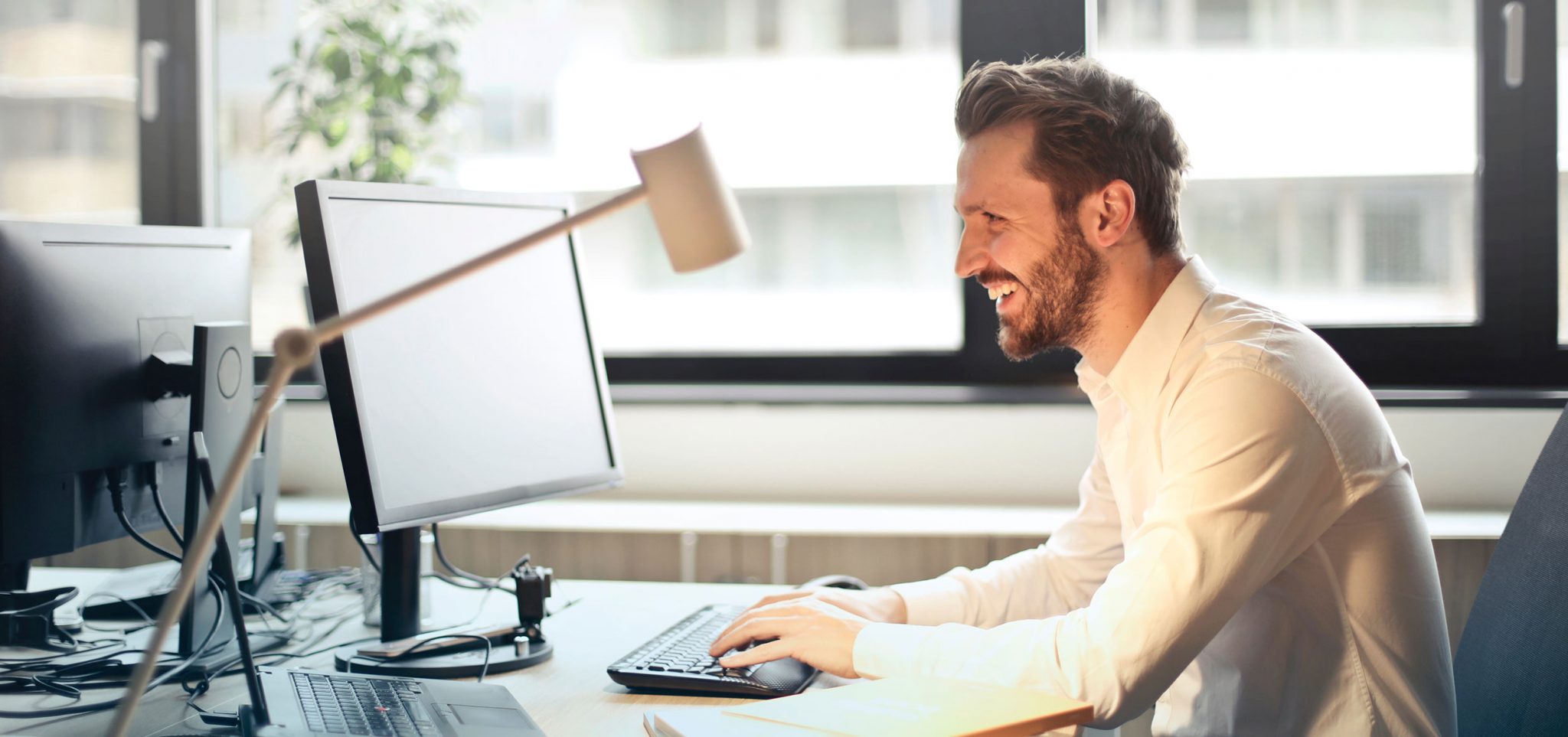 This post will illustrate the benefits of an assistant, how to hire an assistant, example job descriptions of an assistant, and the most common compensation structures of an assistant.
Introduction:
Consider hiring a talented assistant. Gary Keller writes that an assistant is the first hire to make when you've reached the point to implement systems in your real estate business.
A Real Estate Assistant is more than an office secretary. Which is why they are often called a Client Services Coordinator or Realty Manager.
Assistants Can:
1. Free up your time
2. Implement routine tasks
3. Take most of the 80% off your plate
4. Handle office calls
5. Manage your marketing
Should you hire a Licensed Agent who wants to be an assistant or an un-licensed assistant?
This is a tough decision to make when considering to hire your first assistant. The benefits of a Licensed Agent is that they understand the business, they want to work in real estate and they bring a lot of experience. Whereas an unlicensed agent may be less expensive and willing to work without a commission structure.
The Pros and Cons of hiring a Licensed Agent as an Assistant (source)
| The Pros | The Cons |
| --- | --- |
| Assistant allows agent to focus on lead generation by having the business knowledge, experience, and the ability to do other tasks | Assistant may cost more. |
| Assistant has already made a career decision to be in real estate. | Assistant tends to bring his or her own clients and wants to work with them. It can get messy. |
| Assistant understands the commission business. | |
| Assistant is already trained in the business. | |
The Pros and Cons of hiring an unlicensed Assistant
| The Pros | The Cons |
| --- | --- |
| Assistant allows agent to focus on lead generation by having the ability to do other tasks. Assistant costs less. | Assistant will require more training. |
| Assistant will have fewer bad habits from prior experience. | Assistant has not worked in real estate before. May have no understanding of the commission business. |
|  Will have different skill set to you. Could find assistant with prior marketing and administrative experience. | Tasks will need to be laid out and will need to include detailed checklists. |
Are you ready to hire a Real Estate Assistant?
"You do all you can. You go as far as you can go. You get all the results you can get, and when you can't go any further, you look for help." Susan MacEwen.
Real Estate Agent Don R. Lorg wrote that in his experience a Realtor is ready for an assistant when they are, "closing 36 or more units." This is an estimate and will depend on the commission percentage. Essentially he writes that when you're at the point where your time serving your clients is maximized, "an assistant can change your life."
The following is a quick checklist of questions to ask yourself to determine how ready you are.
1. Do you have an hour per day that you can spend on training?
2. Are you comfortable and willing to let someone else do your daily tasks?
3. Are you able to give your assistant autonomy with regards to how they do their job?
4. Do you have a checklist system in place for organizing your listings and keeping track of ongoing transactions?
5. Is your daily schedule fairly organized, and can people easily find out where you are?
6. Do you know how profitable you are on a monthly basis?
7. Have you spoken to your broker, or other trusted agents, about hiring an assistant?
8. Do you have consistent lead generation in place and good deal flow?
9. Do you have a job description in place listing all your assistants responsibilities?
10. Do you know how much you are willing to pay your assistant?
Tasks an un-licensed assistant is allowed to do: (source)
Note: These are general guidelines and may have differences in your particular province or state.
1. Obtain information with written permission:
With written permission from a licensed agent assistants can obtain information from the following sources: public records, mls, surveyors, banks, appraisers, title companies, etc.
2. Open house duties:
As long as a licensed agent is present an assistant can distribute information about the listing. However, they are not allowed to discuss, negotiate or solicit offers. All inquiries must be referred to the licensed agent.
3. Distributing prepared information:
Any information prepared by a licensed agent can be disseminated and distributed by the assistant.
4. Delivering documents to brokers:
Assistants are allowed to deliver and pickup documents to other licensed agents.
5. Deliver documents to clients:
Assistants are allowed to deliver and pickup documents to clients. All substantive questions must be referred to the licensed agent.
6. Write and place advertising:
Assistants are allowed to write and place advertisements with the approval of the licensed agent.
7. Place and remove signs:
Assistants are allowed to place and remove signs.
8. Order repairs to the listing:
Assistants are allowed to order repairs for the listing under the direction of a licensed agent.
9. Banking and accounting:
Assistants are allowed to receive and deposit funds on behalf of the licensed agent. As well they are allowed to maintain books and records for the agent.
10. Document processing:
As long as the document is prepared by the licensed agent they can engage in typing and word processing of documents.
Job Description for a Real Estate Assistant (source)
Special thanks to Realtor Julie Beall for putting together this excellent and detailed job description and sharing it with other agents. Julie writes that assistants cannot read our minds and she's learned that we need to be specific when explaining what is expected of our assistants. Each office is different, feel free to take what you need and leave out what you don't.
Example Job Description: Real Estate Assistant
---
General Office Duties
Prioritize income generating tasks first before beginning routine paper work to ensure income for both the agent and assistant.
Communicate with clients at least once a week to check on their needs and assure clients understand we care about their concerns and needs.
Keep agent up to date with all communication with the clients to maintain continuity of communication between client, assistant and agent.
Be on time and ready to work every day to maintain a good solid working relationship with the agent and the clients.
Plan a daily to do list and discuss/present to agent to assure each activity is a priority to both the agent and the assistant. To be reviewed at the beginning of each day.
Record time and cost for all projects to be evaluated at each year for the following year.
Act as an office manager by supervising other full and part-time assistants and issuing progress reports as well as bookkeeping and payroll duties.
Fulfill miscellaneous administrative tasks, such as ordering stationary and supplies, accepting deliveries, screening phone calls and making copies.
Managing Incoming Calls
Answer the phone with a friendly and upbeat attitude and show a caring attitude to everyone who comes in contact with our company.
End every telephone conversation with "would you like to talk with (agent) about anything" to make sure clients know they have full access to their agent at all times.
Be able to prioritize calls and know how to handle different types of calls.
Priority requests. These calls demand an immediate response from the agent. Example calls might include repeat clients interested in high-priced properties.
Personal response. Also requires the agents attention but not urgent. These calls might include potential clients booking an appointment.
Informational response. Assistant can handles these calls. Includes basic questions about the agent's services, generaal information about the community and request for basic listing sheet.
Personal Marketing
Schedule and organize personal marketing advertising on a monthly basis to ensure constant personal marketing.
Locate vendors to produce and distribute marketing materials and request prices from them, assuring the best quality products for the best prices.
Maintain routing contacts with graphic designers, printers, mailers and other vendors to ensure that deadlines are met.
Keep track of production, billing and shipping dates for advertising materials such as flyer's and brochures.
Carry out clerical task or arrange for other to do such tasks as stuffing envelopes and getting new postage.
Prospecting
Develop prospects list. Locate addresses and phone numbers for targeted seller categories to use for direct mail.
Create a warm call list from responses to mailings, StreetText lead generation, and other promotions.
Return calls to all prospects even if they do not need agent's services right away. Send information about the agent to all prospects.
Record which marketing category or contact method netted a particular sale. This will allow agent to evaluate how much time and money was spent prospecting to each category vs how much commission income was generated from transaction in that category within specified period.
Lead Generation Support
Enter new contact names, address and emails from information request, open house guest books and other sources in our database.
Update mailing lists and email lists by adding new prospects and making address changes as needed.
Track and execute a mailing schedule using our CRM to create letters and other correspondence.
Track and execute an email schedule using StreetText to sync with your database to generate new prospects and other inquiries.
Create marketing materials with agent such as writing copy for a newsletter.
Follow up on marketing materials with phone calls to make sure customers and prospects received the letters/emails.
Listing Support
Enter all listings into the MLS within 24 hours of signed listing agreement.
Review and proofread all listings for corrections and make changes as needed.
Organize and send Just Sold and Just Listed cards for all listings to increase marketing exposure of property and agent and possibly increase listings in area.
Maintain photos in MLS and all websites.
Maintain feedback log from all showings.
Schedule weekly, monthly and quarterly ads in all advertising media for active listings to ensure clients receive all the advertising they were promised.
Review all ads after publication to check for errors or needed changes to ensure we produce only quality media.
Assemble pre-listing and listing pacts using our standard format. Listing Packets and pre-listing packets to be ready at a moments notice so that agent can list a home as quickly as client may need.
Distribute the pre-listing packet a few days before the listing presentation. Deliver the packet via express mail or in person then follow-up with a phone call to make sure the seller received it.
Maintain signs and lock-boxes for all listings, including pending and sold, and final pickup.
Coordinate all listing items on listing checklist attached to ensure continuity and good communication between agent, client and assistant.
Conduct primary CMA research following a preprinted form provided. This will include searching the MLS for relevant pricing data on recent sales and listings. Data will be given to the agent to interpret and then put in a nice presentation packet to be given to seller at listing appointment. At all times agent and assistant will strive for a professional presentation using quality data, quality media and quality interpretation of data.
Closing Coordination
Coordinate all closings using the checklist attached to ensure continuity and good communication between agent, client and assistant.
Keep strict tabs on deadlines in contact including:
Appraisal ordered
Inspections deadlines
Closing dates
Occupancy dates
Double check that client submits all relevant paper work to loan officer, such as tax return employment verification and bankruptcy dispensations. Also to make sure both buyer and seller apply for loans and are approved for loans meeting the deadlines of their contracts.
Website Maintenance
Understand that 80% of home buyers started the search on the web last year. Therefore, the web is very important tool in our real estate company. The web and agent website(s) must be monitored and maintained so that it is never outdated and always striving to be slightly ahead of what every prospect may need while searching for a property or agent.
Maintain all website property information.
Check into StreetText dashboard to collect and distribute all leads.
Capture all leads and disburse in a timely manner so all leads are contacted immediately.
Event Planning & Company Volunteer Efforts
If an agent wants to hold a seminar or sport a charity event, event planning requires keeping tabs on multitude of nagging details. The assistant is responsible for coordinating these elements:
Reserving a room and any equipment, such as sound equipment, that the agent or other presenters may need.
Finding a caterer to provide refreshments. No matter how fascinating a speaker, the attendees will likely be grumpy without pastries and coffee.
Sending announcements to local press to promote the event.
Distributing invitations and following up with invitees.
Securing the services of a photographer to capture the event for future promotions.
Preparing materials for the presentation, such as copying handouts and arranging slides.
Gathering feedback after the event through attendee surveys.
Click here for the original Job Description shared by Julie Beall.
---
Common compensation structures for Real Estate Assistants (source)
According to the NAR Member Profile Real estate agents pay their assistants in a variety of ways.
38 percent are paid hourly
20 percent receive a salary
13 percent receive a cut of the commission
12 percent get paid per task
18 percent have other arrangements
Ed Hatch, real estate trainer, says that Salary plus bonus is the most common way of paying assistants. Salary could be structured as either a fixed rate or an hourly wage. A commission would then be given as a bonus for any additional deals that assistant helps to generate.
"If you make $100,000 in a year that you wouldn't otherwise have made without the assistant, wouldn't you pay $35,000 in bonuses on top of a salary?" Hatch says.
Straight Salary is another common structure. Their won't be any incentive for the assistant to bring on more business, however, you can let good candidates know that they'll be in the ideal position to learn the business. They could move up to a buyer's assistant or eventually an independent salesperson.
In another structure a Realtor may pay a portion of every sale they close. This is a called a commission arrangement. In this arrangement the assistant must be licensed. The advantage of commission is the assistant has incentive to increase the number of deals you do. The disadvantage is you are compensating and training someone as a salesperson. So the assistant could turn into your competition.
Conclusion:
An assistant can greatly help your business. Gary Keller says that adding an office assistant takes a Real Estate Business from stage 1 to stage 2. I agree with this. Stephen Whiting, past Realtor and co-founder of StreetText, developed what he calls the 6 rungs of growth to becoming a Millionaire Real Estate Agent.
1: One starts in real estate, often working with family and friends.
2: One sets up a consistent system of Lead Generation. (learn more here).
3: One hires their first employee (usually an assistant)
4: One brings on a buyers agent
5: One brings on a Sellers Agent
6: One grows their team and moves into the Millionaire Real Estate Agent rung.
Every agent is different. Some will find they are perfectly situated in Rung 1 and have no desire to change. Others grow their team to a Buyer and Seller agent and are happy to stay there. The way you build your ideal business is entirely up to you.
Did this article help you? Do you have anything that we forgot to mention? Leave us a comment in the comment section below about what you think of hiring an assistant.