Welcome to the complete overview of everything you need to know to generate real estate leads online.
Maybe you've heard about how to generate online leads. You've been told that it's important to follow-up within 7 minutes. You may even know that Facebook and Google are good platforms to advertise on. But what can you expect from these leads? Will they bring you business in the slow season? Do online leads convert? How long will it take to make a return on investment and how much time, money and energy will you have to invest?
This article will break the real estate Facebook lead generation strategy down for you. You will learn how it works, why it works, and how long it takes before you will see a return on your investment.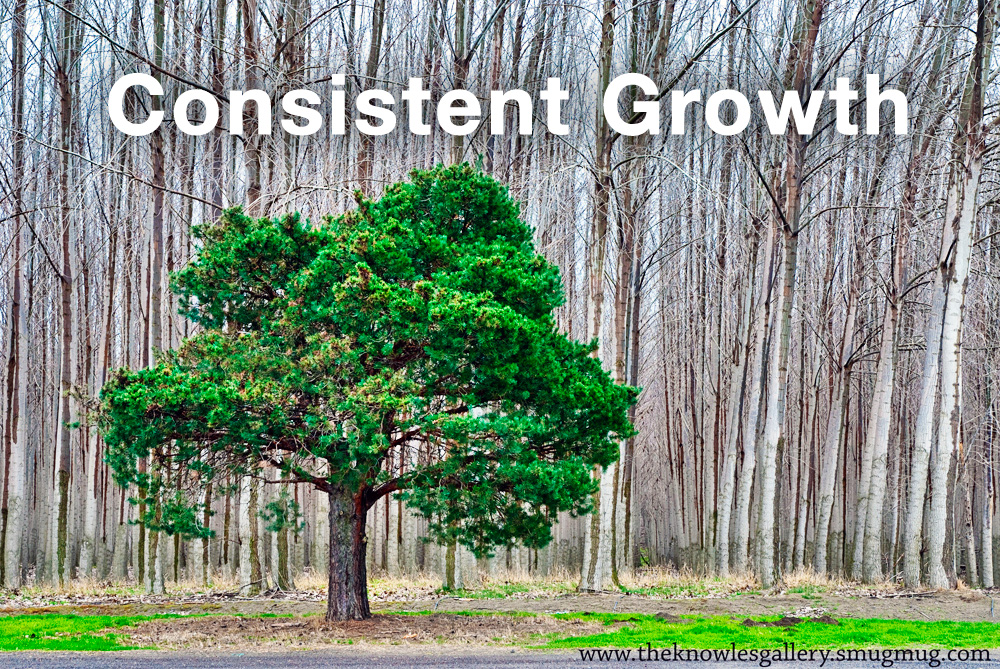 How to Generate Leads Online:
1. Create an Advertisement and offer something of value to your target audience.
Make sure the message of your advertisement resonates with your audience.
2. Create a landing page where people will go when they click on your Ad.
This page is meant for one purpose: conversion.
Keep it simple, repeat the message you used in the Advertisement.
Have a form that people can submit their details in return for your offer.
Make sure there are no links that might take people away from completing the form.
3. Capture the lead
Store the lead in your database. You will want to be able to collect any notes about the lead, such as if they wanted more information or if they would like to be contacted at a future date.
If possible, track the leads steps through your landing page and form. This will give you a good idea into how interested the lead is.
We offer an amazing program to capture leads online with StreetText. We've already done the hard work of implementing the best conversion practices and ensuring your message is right. You can learn more about that here.
Why online leads turn into clients:
90-92% of home buyers and sellers start their process online. We all know this to be true, but do we really believe that? Stephen wrote a very insightful article that explains exactly how online leads work.
In summary, 70% of people work with the first Realtor they speak to. Even though most of us believe that the majority of business is generated through referrals and previous old clients, it turns out it isn't the case.
Only 12% used an agent they previously worked with and 48% said they found their agent through a referral. 40% used agents they found from online and offline marketing. When you think of the amount of transactions that take place every year in your market, that's a really big number.
These stats highlight 3 key growth areas for all Realtors to spend time on. Referrals, past/existing clients, and online marketing.
We've worked with lots of amazing Realtors, and in my experience, agents are most successful when they have good systems in place to nurture referrals and their client database first. Then once they've established those 2 cornerstones in their business they move onto online lead generation.
Many of the same systems that are used for maintaining good relationships with past clients and current ones (assistants, follow-up, email-lists) can all be use effectively to follow-up and nurture leads.
That said, you are unique, and you may very well be able to be successful with Lead Generation as you grow your list of past clients.
How long does it take to make money from online leads?
This is the biggest eye-opener for many people. Leads go through "peaks" and "valleys" of interest. You can read more about the peaks and valley cycle of leads here.
When a potential lead clicks through one of your advertisements and completes your form they are at a "peak" of interest. But, as is normal, life get's busy and the lead quickly get's distracted and goes into a "valley" of interest. It may take 2 months, 3 months or even 2 years before that lead moves into a high peak of interest where they then make the decision to enter the market and buy or sell a home.
At StreetText, the average time frame we see is 6-7 months. Woah! You say, "That's a long time." It's true it is a long time, and that is why it is so important to have a good follow-up nurturing system to capture and convert those leads.
One of our clients, Darryl Reuter, didn't see his first deal close until he had been with us for 4-5 months! Most new agents couldn't afford this program, that is why it works best when agents are already doing deals every month or so. *Some of our clients have done deals in their first month of using our program, one of the agents using our service even got a client in the first 4 hours of using our program. That, however, is highly unexpected.
Today, Darryl has done numerous deals, and every month the number of deals he does from his StreetText leads list grow. Here's why.
CASE STUDY: The timeline of online leads explained
If you have a good marketing campaign in place, you will capture new leads each month. As you do the number of leads you collect will grow month after month.
Below I will be referring to a case study we made with real estate agent Darryl Reuter. This shows the actual time frame it took before his leads from StreetText turned into deals. It also highlights the monthly growth as the leads mature into "market ready" buyers and sellers.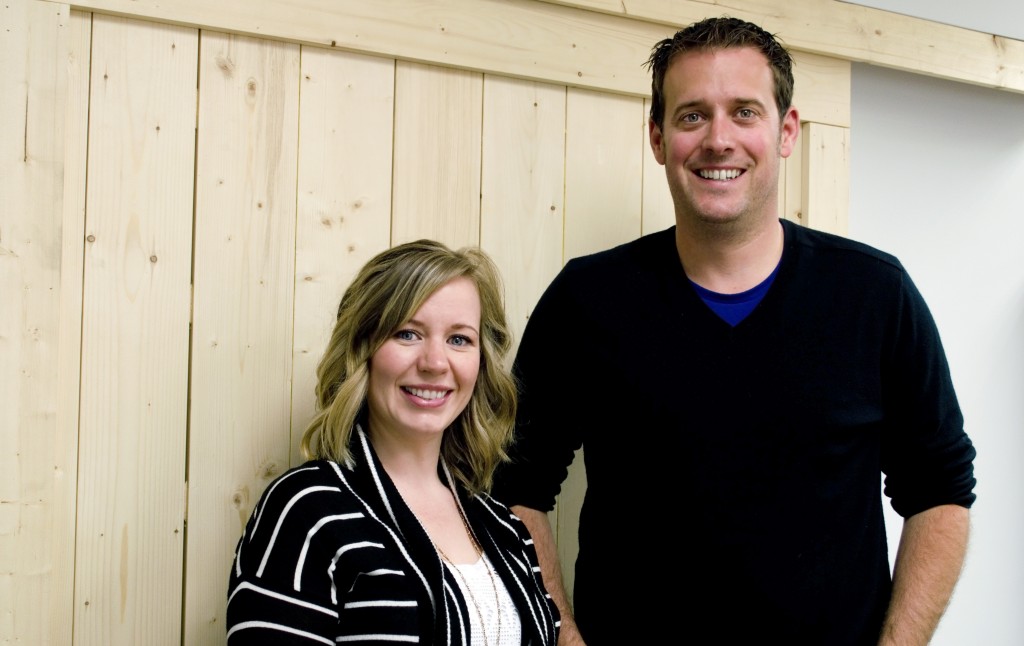 In the graph below, you will see that Darryl was collecting an average of 4 good leads per month. Obviously the amount of leads you generate will depend on the size of your advertising budget and the competitiveness of your market. Some of our clients are spending thousands of dollars per month on advertising and generate a staggering number of leads.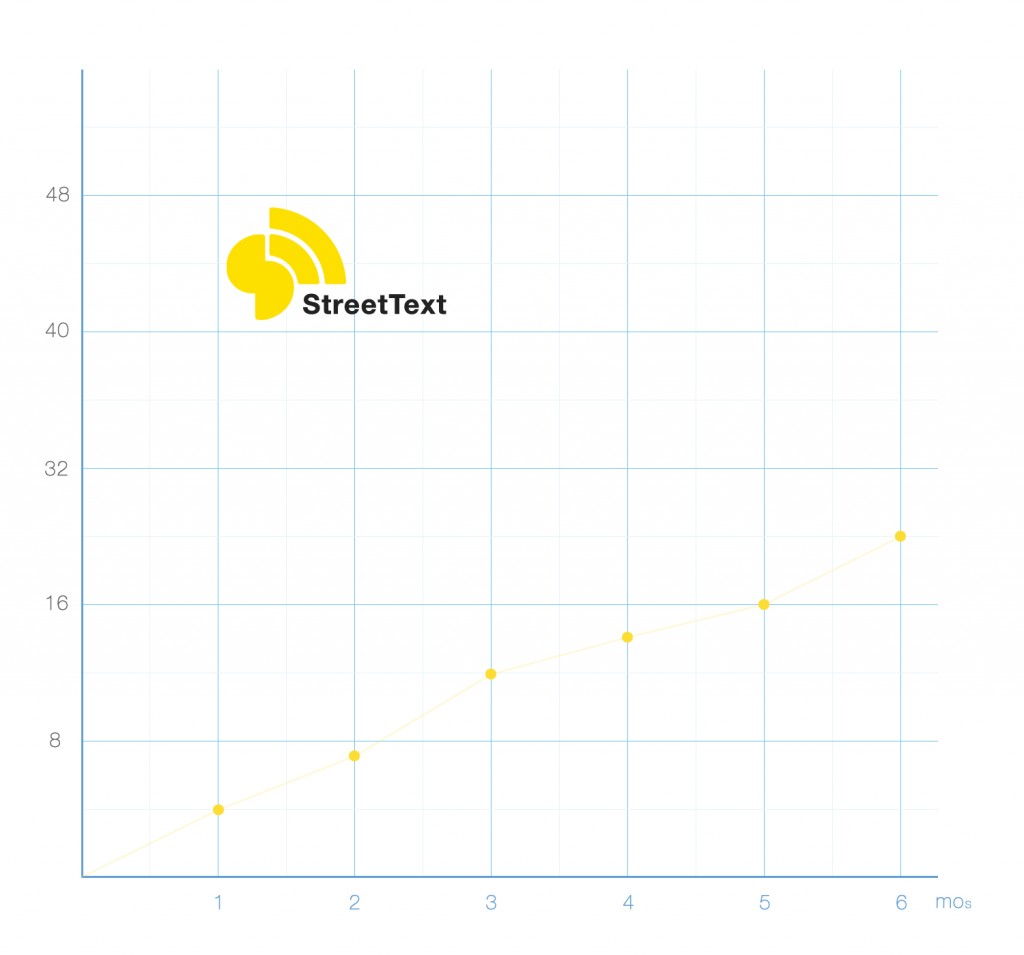 With good follow-up you will get in contact with 75% of these leads by phone. 100% of these leads have given permission to be emailed and were added to Darryl's drip-email campaigns. You can learn how to do the same strategy to convert online Seller leads here.
Now the nature of online real estate leads means that these people are generally starting their search and are in the discovery phase. They are not ready to buy or sell just yet.
Below was the timeline of Darryl Reuter's leads as shown in green. You can read a complete interview with Darryl Reuter here.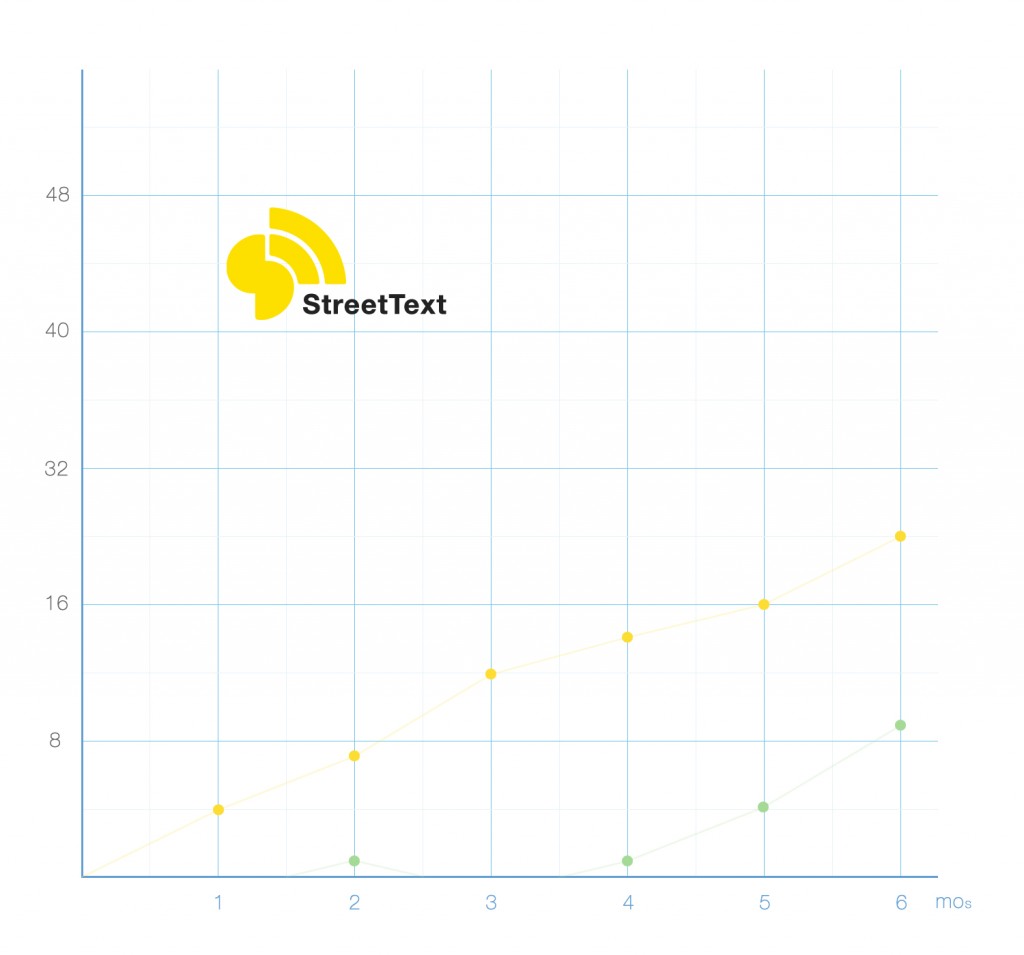 Darryl saw his first deal in 4 months followed by another one shortly after. For privacy reasons the revenue shown here is not the actual amount of the commission, but is shown purely for demonstration purposes. It's worth noting that these deals resulted in referrals, with the promise of more business in the future.
Below you can see the correlation between the number of leads "maturing" and the number of transactions occurring.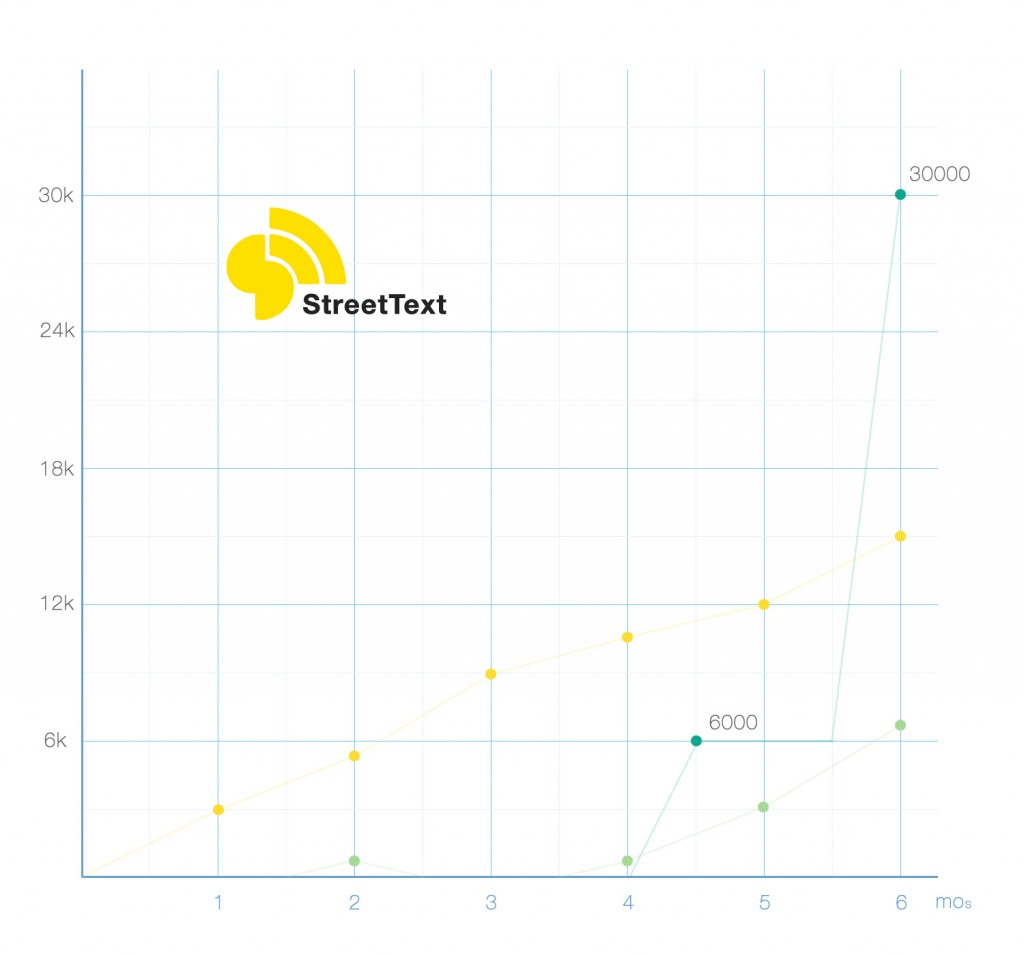 As you can see in the graph below, his real investment was $1800 by 6 months into the program. Had Darryl stopped 3 months into this strategy he would have spent $900 and had a $0 return. However, by 4 months in he had made more than 5 times return on his investment. Each month his return keeps growing.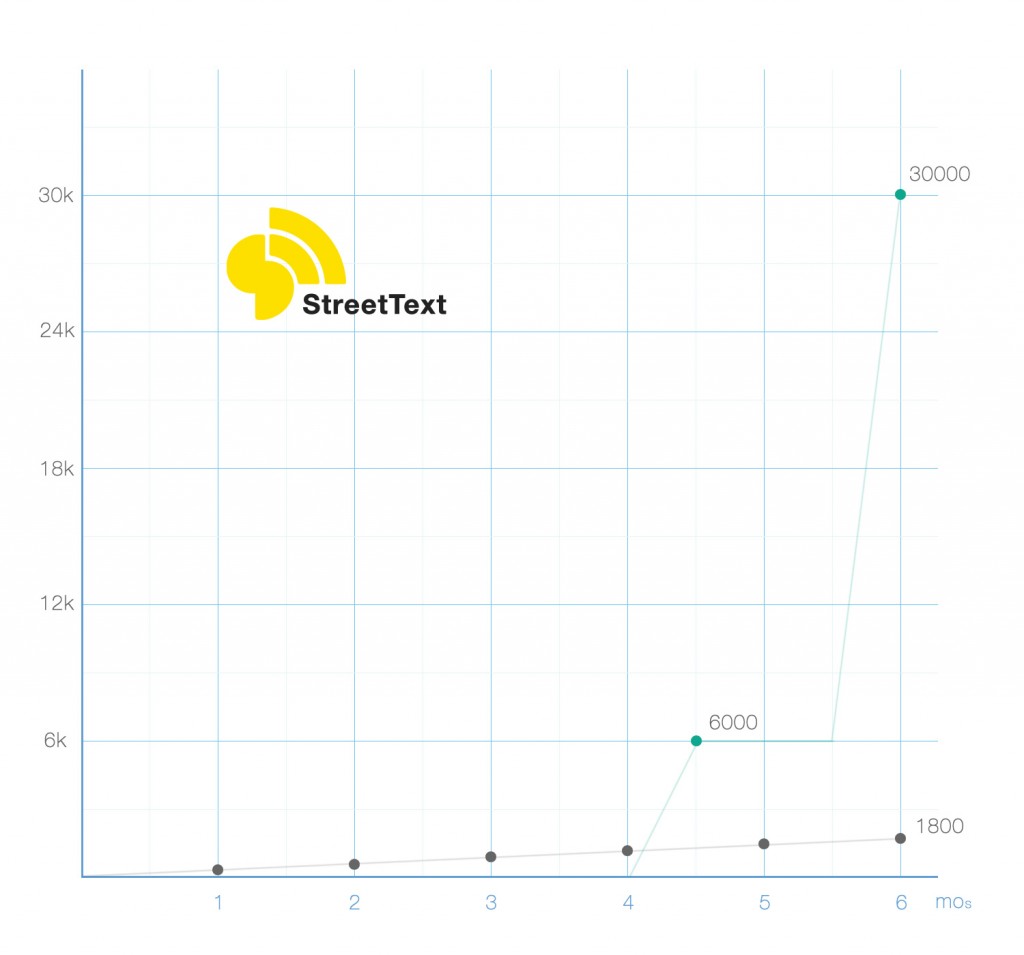 Today Darryl re-invests a percentage of each deal he makes from this program back into his marketing budget. In this way he is ensuring his growth continues.
Conclusion:
Online leads are an excellent way of growing your business. The key is to know that online leads can take 3-6 months to convert. At StreetText we see this as a partnership between you and us. You are committing a minimum 3+ months into this system and we are committing our time and resources into you as well. We're not interesting in making bold claims that aren't realistic or true. Instead our desire is that every person that uses our tool is successful with it. We provide strategies on our blog, email updates, maintain the system and provide phone and email support. It also means being upfront with what we expect, what you expect, and making sure we are both the right fit for one another. As such, we look for agents of integrity, with a growing business, who believe in serving their clients well and aren't afraid of rolling up their sleeves to see results.
Once you've crossed the "first-deal" chasm the system starts to work really well.
Each month you will have new deals to work with. Darryl Reuter remarked that because of this system he understands why some agents are consistently busy. The key for you to be successful is knowing that you will need to invest 4 or more months before you see your first deal. Having realistic expectations, and setting in place systems to ensure that you have good follow-up and drip email campaigns running each week.
To learn more about StreetText, or to speak with an expert, click here to view the product page.