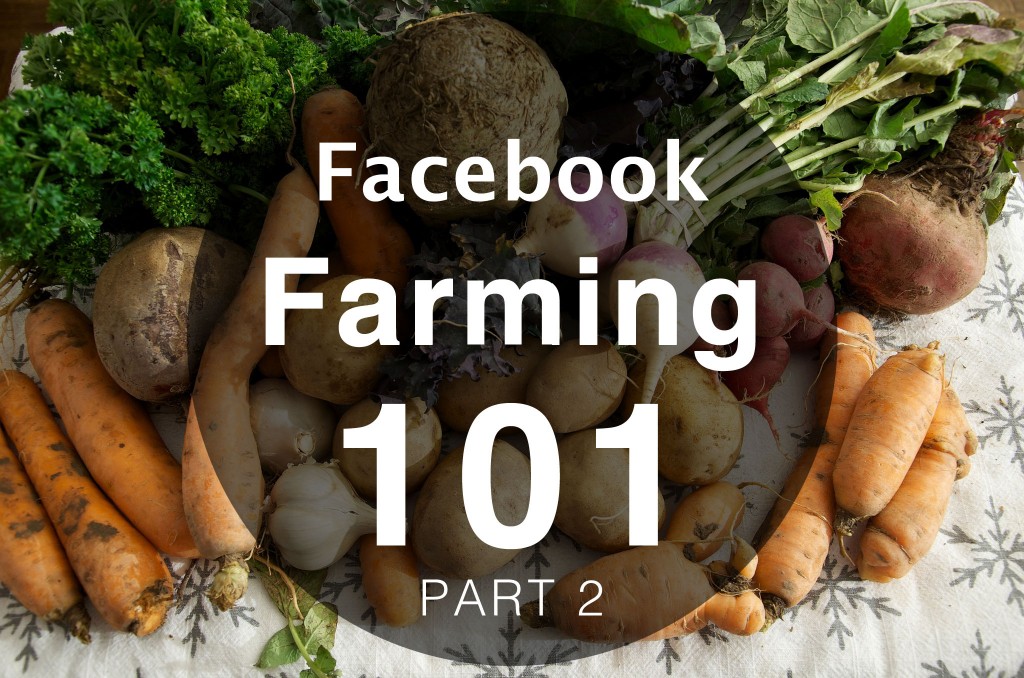 Facebook Farming 101
Part 2: How to Generate New Business on Facebook
How to Generate New Business on Facebook – Part 2
Welcome to Part 2 of How to Generate Inquiries on Facebook for Realtors. By the end of this article you will have a good understanding of all the steps involved in generating new business on Facebook. As you know being successful in real estate is largely due to implementing effective business generating activities.
"Rather than sitting at a table for hours on end, or setting up a display in hopes that targeted consumers will complete a form, you can have leads generated and sent to you using the technology of the Internet."
Laura Lake, About.com
Facebook Farming is proving to be one of the most effective business generation methods today.
Your target audience is on Facebook
Facebook has 936 Million active users.
People in Canada and the U.S. happen to use it the most.
Strongest user growth is from people aged 55 and up (+80% of all user growth).
Second strongest growth range are users aged 35-54.
On average users spend 20-40 minutes per day on Facebook.
Wayne Davis says, "The lead generation process starts by finding out where your target market lives on the web."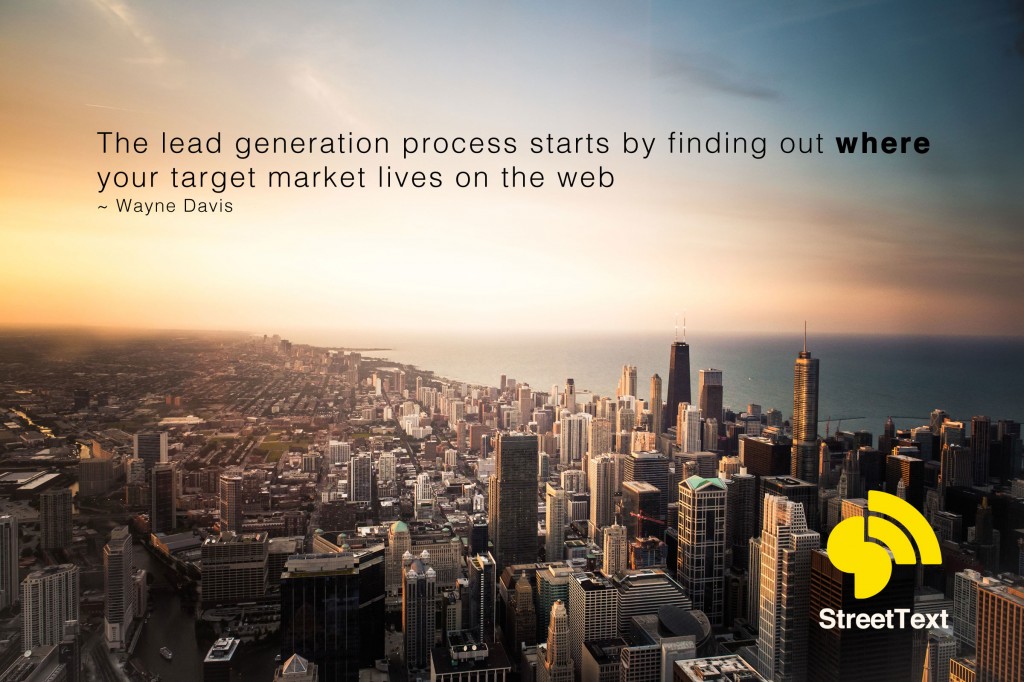 Here are the steps involved in generating business with Facebook.
Step 1: Setup a Facebook business page.
A Facebook business page is an excellent way of building a targeted audience and being found by new clients. Before you create any Facebook Ads you will want a Facebook business page to attach those ads to. If you need help, here's the complete tutorial to setup and create a real estate Facebook business page.
Step 2: Setup a Facebook Ad
Facebook offers an Ad Manager tool. You are able to create ads on Facebook that show under your Facebook business page as a boosted post.
You will want to create an ad that gets people's attention and encourages them to take action.
Step 3: Set a budget
You may have a big marketing budget or a small one. But it is vital for any Realtor that desires to grow their business to invest money on business generation. When you start investing your money into a marketing channel the next step is to keep track of your success rate. We've written a guide that walks you through the entire lead generation process, including how to measure your ROI.
Your Facebook budget will be a percentage of your marketing budget. By investing in two or more marketing activities you will be able to better compare the results of your campaigns and reinvest in the ones that are getting results.
Step 4: Create a conversion funnel
You will want to capture the information of individuals clicking your Facebook ad. The best way to do that is to create a one page website, also known as a "landing page", that repeats the offer of the advertisement and provides a form for users to fill out.
The best funnels will be able to determine your lead's level of interest, capture relevant information and verify their contact information. Otherwise you may end up wasting time trying to follow-up with a lead only to later learn that the email they shared with you is fake. The key is to use technology to qualify the lead to the best of its ability.
Your conversion funnel needs to:
Capture leads
Verify a lead's contact information
Require the lead's permission to be contacted
Get the lead's timeframe for buying and selling
Get the details of their property if they are a seller
Ask if they are currently working with a Realtor
Ask for a day and time that they would like to be contacted
Step 5: Setup a light CRM
You will want a simple system that makes it easy to keep track of your inquiries and manage your follow up. It would be a shame to be spending money to generate new leads only to lose their contact information along the way or forget to follow-up with them.
Understanding the 80/20 Rule
There are many tasks to do in a week. The Pareto Principle states that only 20% of those tasks will make a big impact on your business.
Lead generation is one of the tasks that falls within the 20%. So are asking for referrals and following up with potential clients. These are the activities that will grow your business.
Conclusion:
Congrats! Now you have a good overview of the steps involved in setting up a lead generating system on Facebook.
Generating new business is made up of two components, lead generation and lead follow-up. Good lead generation provides you with consistent, predictable and targeted leads that fit your business. Good lead follow-up provides you with conversions and a steady stream of new clients.
In part 3 of this series we will be going over setting up an effective follow-up system that turns your investment into an evergreen sales pipeline.
If you would help setting up a personalized and proven funnel on Facebook, please don't hesitate to contact us or learn more about what we can do for you here.
Facebook Farming 101
Part 2: How to Generate New Business on Facebook