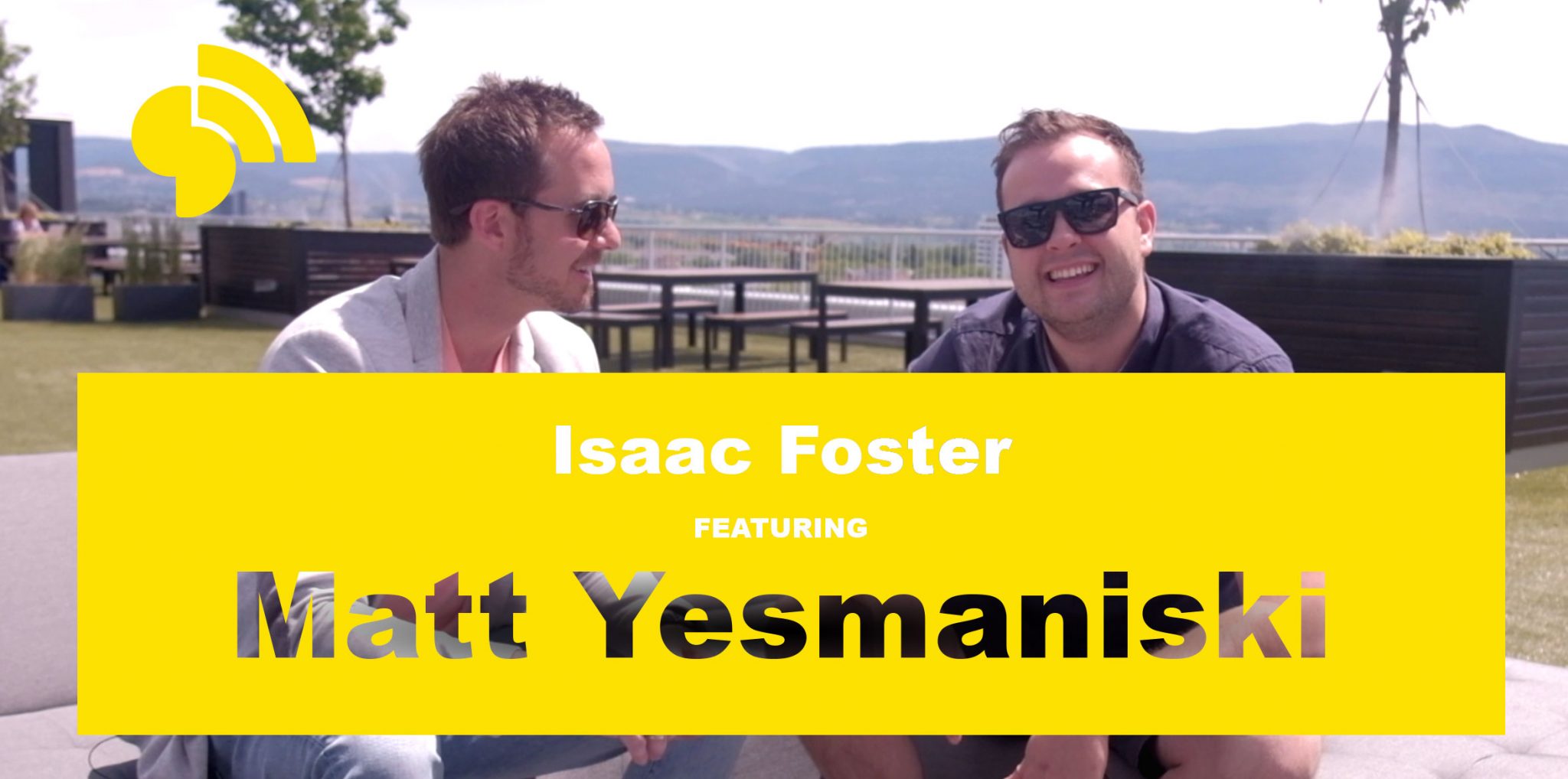 What's the best way to get more real estate listings from people outside your circle? Matt Yesmaniski was asking himself the same question.
Matt is a fast growing real estate agent in Grand Prairie, Alberta. But to say that his journey in business is interesting, would be an understatement. Today Matt is handling multiple offers every month. But it wasn't always the case for him. In two words, I would describe Matt as humbly tenacious. He has developed a remarkable resilience as he has overcome numerous obstacles and hurdles.

Matt swung by our HQ a couple weeks ago and we had the pleasure of sitting down and hearing his story.
"My wife was having our baby and I get an email letting me know I lost my job the same day," shared Matt. And so after discussing it with his wife, he took a bold step, studied hard, took his real estate exam and became a Realtor.
"I assumed that when you started the business you would have a certain level of support from your close net friends and family. And that was just an assumption and I was devastated to find out the reality," Matt shared.
With a growing family, four kids now, and a drive to serve his clients, Matt forged on.
"I had to develop a certain mindset to overcome that and the mindset was gratitude for who was hiring me as their Realtor," he continued.
A mindset of gratitude allowed Matt the opportunity to forge onwards. He put effort on serving the clients that he had and it cleared his mind, enabling him to see the strategies that mattered in growing his real estate business.
"I realized that being a Realtor is a marketing business. Plain and simple."
He explained, "So I segregated the business between brand marketing and lead generation marketing." To grow his business Matt needed to reach people beyond his circle. So he implemented a strategy that involved both brand marketing and demand generation.

"The brand marketing is like the bus benches, billboards and those sorts of things."
"And then there's the lead generation so that's StreetText." With lead generation, he explained, "You can measure it so you can manage it." So he invests in Facebook ads to find people entering his market who plan on selling. And it's proven to be incredibly successful.
"We have closed quite a bit of business from StreetText, it's up and around $100,000. Met a lot of great people through it and have clients that are still clients today. So it's been a phenomenal platform to work with."
He's also put into place a great system of follow up and touches. He continued to invest in his systems and now he sends monthly market reports to his network and database. As well he puts on a client appreciation event every Winter and Summer.
As a result, he's turning his opportunities into clients through his quality of mindset, marketing strategies and follow up activities.
Matt is an inspirational guy. Hanging around with him and I quickly discovered that he's constantly learning, reaching out to mentors, and growing personally and professionally. I personally am enjoying getting to know Matt and I hope you find his insights as inspiring as I do.