I had the pleasure of sitting down with Jenifer Salter, a fast growing real estate agent out of North Carolina. She's a genuine, kind and down to earth person who's tons of fun and really cares about her clients. You may know her from our community or seen her featured in Lab Coat Agents. But did you know that Jenifer Salter was a grade 3 teacher for years before entering real estate?
Today she is a successful real estate agent with eXp Realty in North Carolina. Not only is she on her way to becoming an Icon Agent, she's also giving back in the community, helping others and sharing what she's learning.
But this wasn't always the case. Only a few short years ago Jenifer was bravely taking the step to jump into real estate.
So how did she do it? How did Jenifer go from entering real estate to becoming a buyers agent to then becoming a listing icon agent in just a few short years. Let's dive in.

Jenifer Salter was an elementary school teacher who decided to make the leap of faith and leave a secure career and transition into real estate. Jenifer is bold when it comes to meeting people, but cautious when it comes to financial risk. And no sooner had she jumped ship, her husband unexpectedly lost his job of 10 years.
"As careful as I am about certain things… my husband got laid off right after I started real estate." Jenifer shared that had it happened any earlier, "I would never have done it."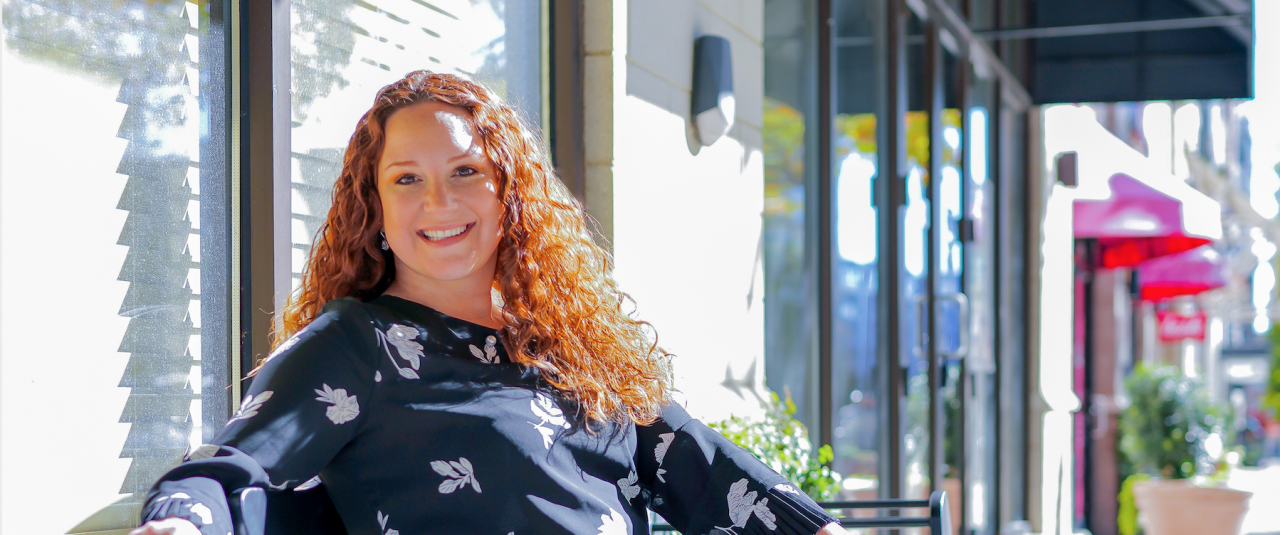 Suddenly Jenifer had no choice but to make real estate a success. Famously, in 711 AD when commander Tariq bin Zayad invaded Spain he ordered his ships burned. And 800 years later Spanish commander Hernán Cortés also destroyed his ships when invading Mexico. In both cases it was so their troops had no choice but to succeed.
This was Jenifer's point of no return.
Jenifer said, "So I thought, 'If I'm going to do this I just have to go all in.' I had no reserves. Luckily 30 days after going into real estate I did close on a deal. It fell in my lap from my mentor. It's the only thing that kept me going to the next one."
And so began her journey.
In the beginning she was working with home buyers. Jenifer is smart and willing to do the work to learn. It didn't take her long before she found a way to generate leads from Facebook groups. "It was completely free, but overnight Facebook shut that down," said Jenifer.
She had to come up with another method of lead generation. "So I tried and struggled to create Facebook ads. And that worked. But honestly, unless you are a computer science major or a rocket scientist, there was no way for me to keep up with all the Facebook algorithm changes. I was spending hours just reading on Google. And as soon as it was posted, Facebook had changed something so it didn't work anymore."
"So I thought, I need to find someone that I can trust that can populate the ad. And from there I can nurture." That's when Jenifer stumbled upon StreetText and her life changed for the second time.
She gave it a try. She did the 7 day trial where she only paid for her ad spend. And like anything Jenifer seems to do, she committed 100%. So it was only a matter of time before the results began to show.

With StreetText, Jenifer transformed into a Seller's agent. Before, "I was doing all these buyer side sales." But after finding StreetText suddenly she was able to generate seller leads. She had done one or two listings before from "Buyers that had turned into listings."
StreetText provided her a strategy to reach new home sellers on Facebook. It gave her a library of ready-to-go ads and funnels she could choose from to attract potential sellers. And made it simple to launch ads on Facebook that get real leads for less than $10/day.
Jenifer is great at reaching out to prospects, establishing trust and building relationships with people. All she needed were more leads and opportunities.
It wasn't long before she got her first response from a potential seller wanting an appointment.
Jenifer had emails sending out from her StreetText funnel automation. "The Seller emailed me back and said, 'Okay let's set up a time to meet.' It was something generic like that. And I thought, 'Oh Gosh!' And I prepared the listing presentation. And I fumbled over the house. And I thought, 'He had seen me on Facebook. I was a big deal.' That's how I carried myself."
After her first deal closed, Jenifer reinvested into her lead generation for the next 12 months.
Since that time Jenifer has done over 19 deals from StreetText alone. And has closed 30 deals in the past 12 months. "I have an appointment set for next week. So in total including my other deals I've done 30 deals this year, with 9 or 10 pending."
"I'm really thankful for this change going from teaching. I could have fallen flat on my face. I'm glad I took the risk. My husband is proud. This has been such a huge shift for me that I'm just excited for the next year."