Reaching consumers through Facebook and Instagram in a way that builds relationships is not always simple! That is why many struggle and end up throwing as much as possible at the wall to see what sticks. While this strategy works for some, you don't need to go through extensive trial and error to develop your lead generation strategy. All it takes is a little planning :)
If you have decided to focus your strategy around Facebook, that is a smart decision that opens the door to a massive base of potential clients. there are over 261 Million monthly active Facebook users combined between the U.S and Canada who are waiting to hear from you. That is a large majority of the population of these two countries!
But Facebook lead generation might not work for you unless you implement the right strategy and have the right mindset. Sound a little complicated? At StreetText, we make sure that running Facebook ads is a breeze. Here are three important tips to consider while developing your Facebook strategy:
Know Who You Want to Reach
One thing that is extremely important before you launch your lead generation campaign is to understand specifically who you want to reach. Facebook Ads allow for a significant degree of customization and targeting, and if you want your campaign to work best, take advantage of this. Flush out who it is that you're looking to target and personalize your outreach towards them.
If you are a real estate agent using Facebook to reach prospective new clients, you'll need to narrow your scope. What location is your ideal client located? What age demographics are typical for home sellers or buyers in your area? What will the socioeconomic status be of your clients? Keep these answers in mind for when you're writing your copy and picking visuals for your ads.
Real estate agents need to find ways to target the right neighbourhoods to acquire relevant leads. Because of Facebook's Housing Discriminatory Policy, any real estate related ad targeting must be a 15-mile minimum radius. So, you may need to fiddle around with the target radius to reach the right people – and we've built in a handy tool to do that right in StreetText!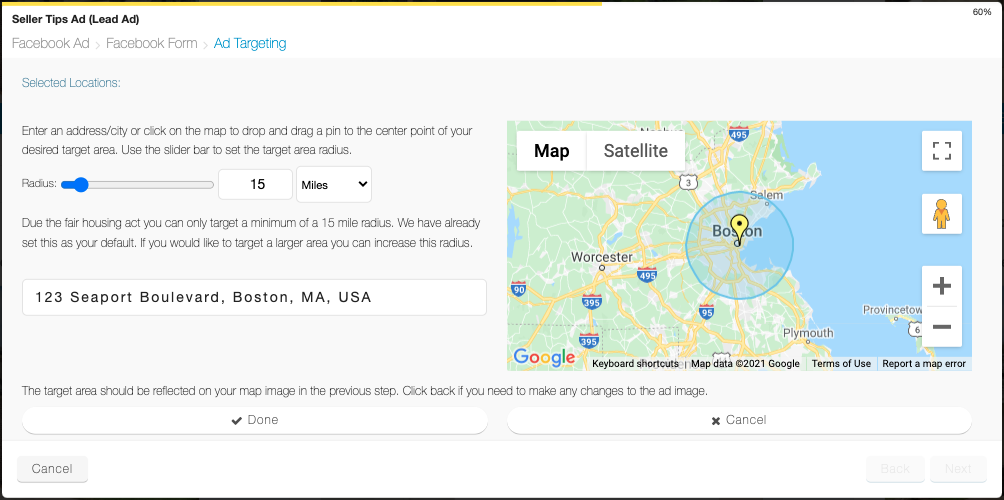 Once you've got this part nailed down, you can set about creating the rest of your lead generation strategy that speaks directly to them.
Focus on Building Relationships
Facebook Lead Generation is a long term strategy, and a big investment in the future of your business. If your primary goal is to immediately close on a deal, your results may disappoint relative to your expectations. Instead, the primary goal should be to foster engagement and build relationships, with your lead generations serving as your first introduction.
The initial part of the sales funnel is known as the discovery/awareness phase. This is a critical phase where prospective clients get to know you and what you're offering. Most often, people will not immediately become converted customers or clients without knowing anything about you. That is why the discovery stage is so important. It is your chance to begin a new relationship.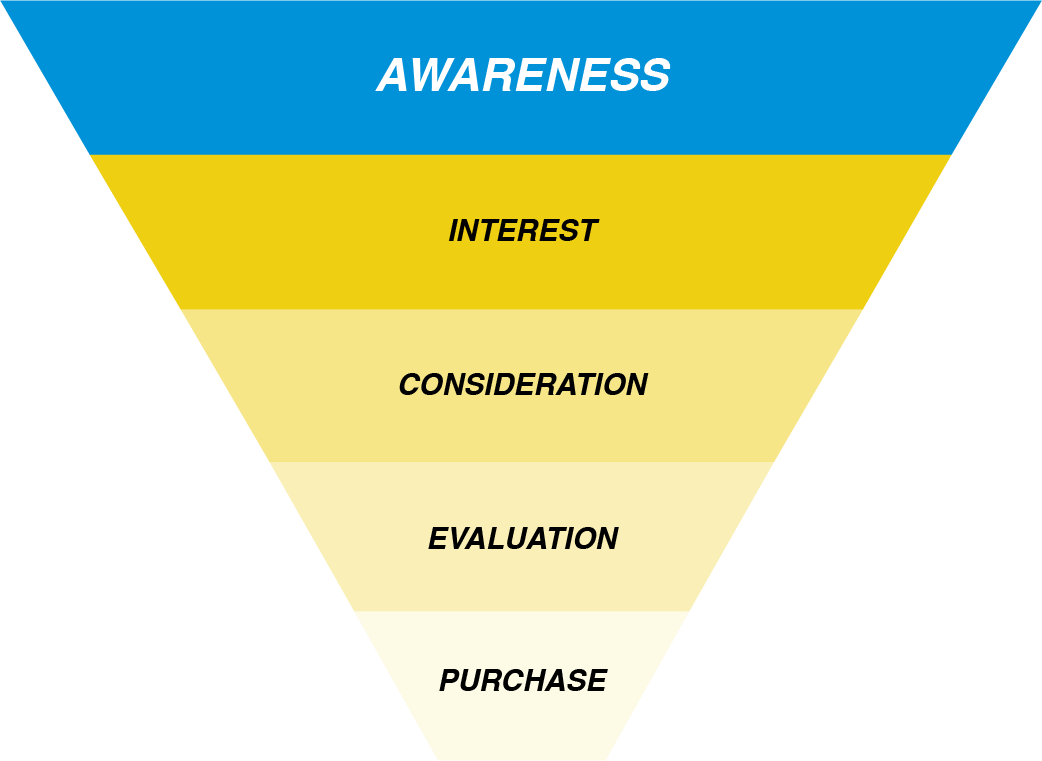 Facebook Ads are best utilized as top-of-the-funnel content that makes an introduction to new leads. You shouldn't be pushing hard to drive sales; you should be aiming to move leads deeper into your sales funnel. Use your Facebook outreach to establish a relationship with new potential clients. Aim to get them following your email newsletter, subscribing to updates, or following your Facebook page.
This will make it much easier to convert down the road. The more familiar a customer is with you and your content, the likelier they are to utilize your services. Build the relationship over time, and you'll see serious results.
Utilize Everything At Your Disposal
The marketing ecosystem of Facebook is very fleshed out, and there are a lot of tools out there that can help lead to a successful campaign that builds out a client base. The format of Facebook Ads also lends itself incredibly well to businesses, as it doesn't limit the type of content you can create. With this being the case, don't be afraid to get creative. Use all the tools at your disposal to develop high-quality marketing content.
A great way to secure a successful Facebook Ad outreach is by partnering with a third-party business that specializes in helping generate high-quality campaigns that achieve strategic goals. For Real Estate Agents, StreetText might be the right fit.
StreetText is a Facebook marketing solution for agents trying to connect with new buyers and sellers. StreetText makes it simple for people of all experience levels to reach new prospects with high-quality lead capture funnels that are completely automated. We also have a platform for agents to monitor their campaigns and track ad performances and a members-only Facebook group to connect with 4500+ other community members.
When it comes to diving into Facebook ads, utilizing different content formats and software solutions will help you get the most out of your outreach. A comprehensive strategy pre-launch will give you the best chance of generating Facebook marketing that delivers on your expectations!