What is Facebook Lead Generation?
There is a news feed on Facebook that displays posts from your friends and family. Facebook keeps it fresh by always updating it with relevant posts from your contacts.
The Facebook news feed also has sponsored advertisements that look like normal posts.
Facebook tracks advertisements so that the ones that are most useful and relevant to its audience are shown the most.
Because of the high relevancy of these advertisements users of Facebook engage with these ads by clicking, liking and sharing them with their friends.
Facebook lead generation is a method of encouraging these interested consumers to fill out a form with their contact details and other relevant information.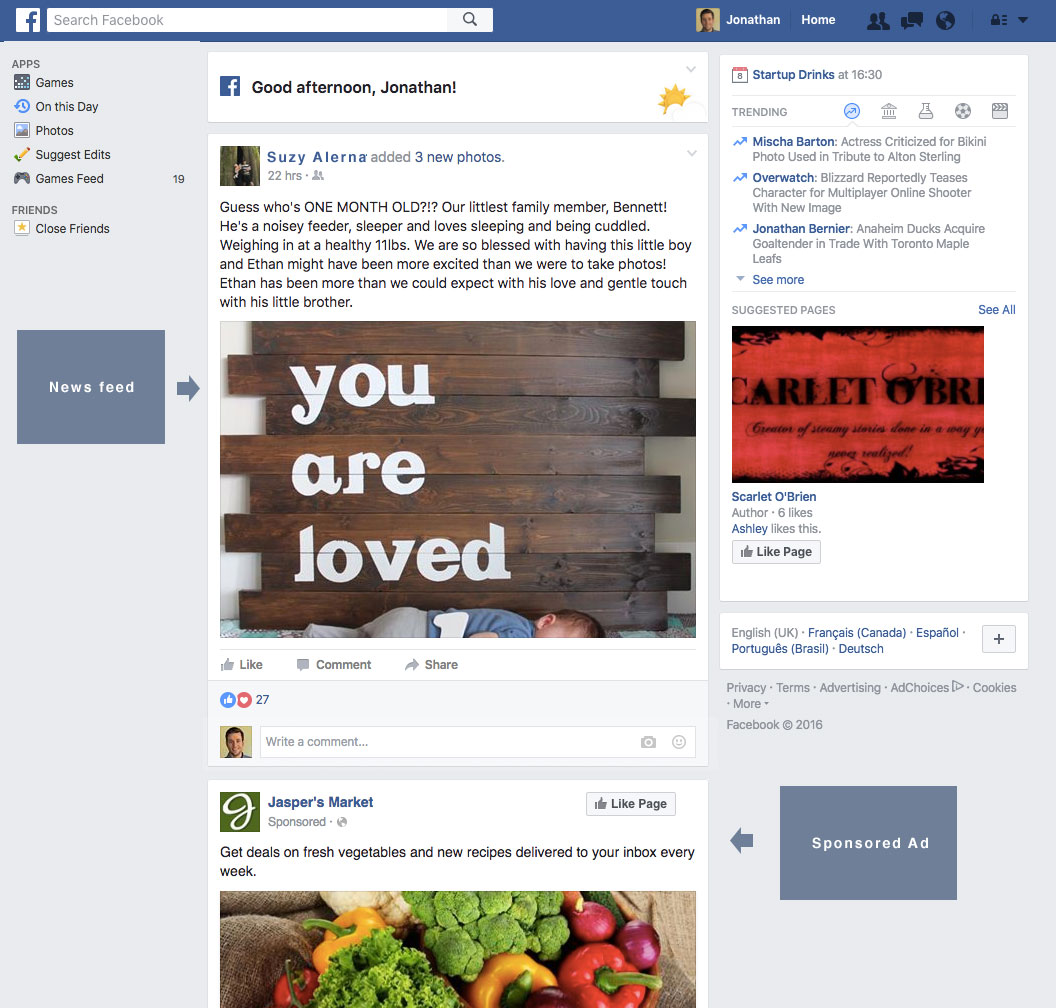 Learn more about the Facebook news feed here.
Why are businesses advertising on Facebook?
There is a tremendous opportunity to reach your ideal audience.
Facebook's more than 1.2 billion monthly active users around the world spend an average of 40 minutes per day browsing, liking and engaging with their news feed (source).
You may think it's a young person's game, but the average age on Facebook is 40.5 years old (source). Facebook Ads have the potential to promote your brand and provide high lead generation.
The challenge is in crafting the right message. If an Ad isn't relevant it will cost more and be shown less. Facebook has an unique algorithm it uses, changing the cost and relevancy of your ad day by day.
It's time confusing, expensive and frustrating to get an Ad to perform well.
What does StreetText do?
StreetText optimizes ads on Facebook for you so that they target the right audience, in the right location, at the right time and get the best cost per result. Increasing engagement, clicks, shares and likes.
StreetText captures leads by providing campaigns with Ads, Forms and Landing Pages that have been thoroughly tested and optimized to get high conversion rates.
StreetText tracks both complete and incomplete form submissions. Ensuring you never miss an opportunity.
StreetText categorizes leads automatically, so you know who is most likely to work with you and when.