Managing multiple social media channels can be tough. While it's easy to use each channel as a virtual billboard, the more effective social media strategy involves data-driven campaigns that tailor your content to each individual platform's user demographic and trends.
But how can you tell which type of content performs best on which platform? What do you do with that great new campaign you've developed – do you Tweet it? Pin it? Post it to Facebook? Blog it on Tumblr? All of the above?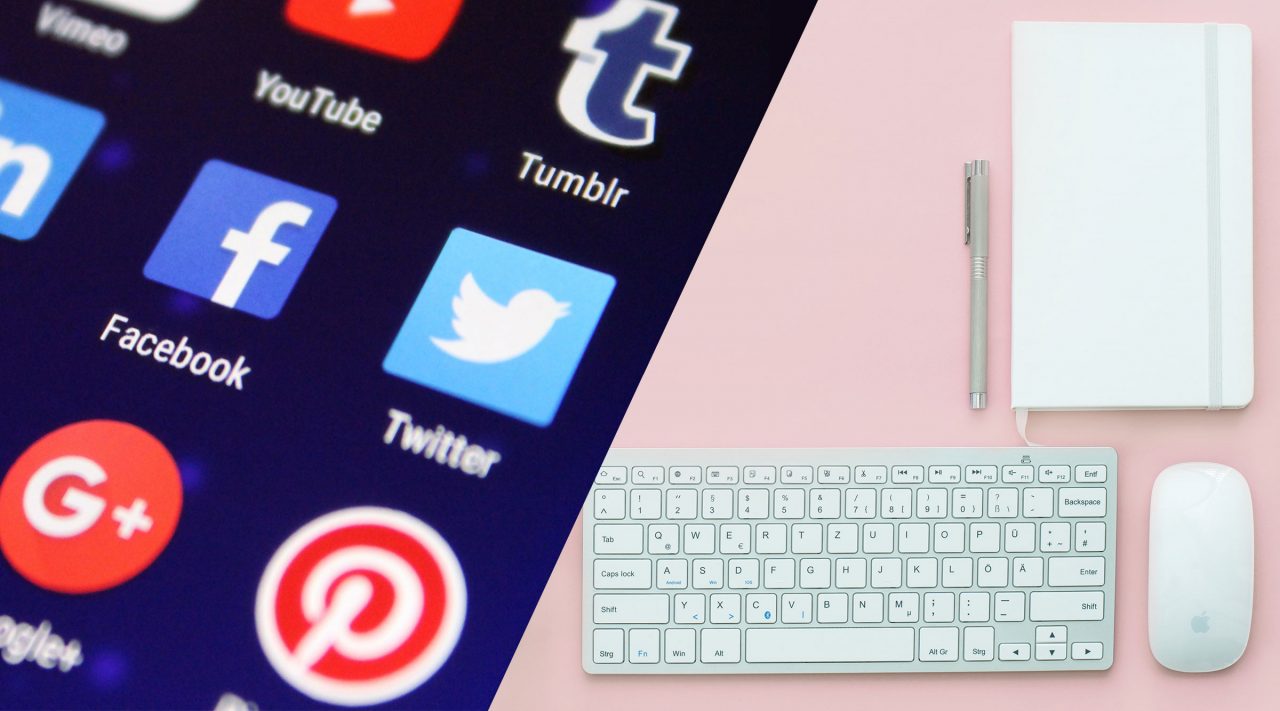 Here at StreetText, we've dug into the raw data on social sharing, so you don't have to. The good news is that certain types of content most definitely perform better on certain platforms than on others, which means deploying your content through your various social channels will be straightforward once you have a solid strategy in place.
So what content should go where, and why? Here's what you need to know.
Blog Articles: Send Your In-Depth Content to LinkedIn and Google+
Statistically, lengthy blog articles that dive deep into a particular subject are best deployed on LinkedIn and Google+.
LinkedIn is ideal for in-depth content because the platform's users are primarily smart, ambitious professionals who are looking for engaging educational content that will teach them something new.
Case in point: in 2016, Johannesburg, Africa-based luxury real estate agent Xavier De Buck published an in-depth blog article, 8 Reasons You Still Need a Real Estate Agent, and shared it to a LinkedIn group for high-income professionals interested in buying, selling, or investing in real estate.
Statistically, lengthy blog articles that dive deep into a particular subject are best deployed on LinkedIn and Google+.
De Buck's article received 750 shares on social media, over 250 from LinkedIn alone. The attention this one article generated on social media also drove more traffic to De Buck's older content, and now, De Buck has over 65,000 followers across 6 social media platforms, including 3,000 on LinkedIn and over 25,000 on Google+.
Livestreams and Webinars: Videos Perform Best on Facebook
Facebook may have started as a photo-sharing platform (and before that, a Harvard-exclusive version of Hot Or Not), but now, it appears that the site is more a video hosting service than an online photo album.
One Moz experiment found that videos hosted natively on Facebook received 4.3x more impressions and 2.6x more views than videos hosted on YouTube. Facebook videos also had higher overall watch times and a lower cost per 1,000 impressions than YouTube.
Moz concluded that publishing videos natively through Facebook is the best strategy for maximizing reach, especially if you're publishing shorter videos with the primary goal of putting your video in front of as many eyeballs as possible. Another study by Quintly also had the same finding – native Facebook video had significantly more engagement than video uploaded to YouTube and then shared on Facebook, including 8x more comments and 3x more interactions.
Video also performs better on Facebook compared to other kinds of content. A July 2017 study by BuzzSumo found that despite being the least common type of content published on Facebook, videos received far more engagement than other content. Even after the January 2017 algorithm change, video content outperformed links by a factor of more than 3 to 1, and video bested images by 40 to 60 percent.
The bottom line? If you're publishing video content, skip YouTube & go straight to Facebook.
How-To's with Vertical Graphics: Very "Pinteresting"
Pinterest is a rather unique visual platform. Much like Instagram, Pinterest is ideally suited for visual content like photos and illustrations. But unlike Instagram, Pinterest is geared specifically toward vertically-oriented content.
Pinterest says to aim for a 2:3 aspect ratio, which means posting images that are 600 pixels wide and 900 pixels high.
But what content themes and strategies work best on Pinterest?
According to a first-of-its-kind study by researchers at the University of Minnesota and Georgia Tech, the three most popular image categories on Pinterest are, in order, food & drink, DIY & crafts, and home decor.
These researchers found that "food & drink" was the most popular category for both men and women, with the second most popular categories being "design" for men and "DIY/crafts" for women. "Home decor" was in the top 5 categories for both men and women.
For real estate marketing, then, Pinterest is most useful as a platform for posting about home decor and home DIY projects like renovations.
Pinterest is also an ideal platform for "how-to" content. The Pinterest platform is full of creative people who are looking for a new recipe, weekend home decor project, or DIY/craft to tackle. Pinterest's internal research indicates that 52% of Pinterest users create home decor wishlists on the platform, while 83% of users plan and organize DIY projects on Pinterest. 73% of Pinteresters also say that branded content is useful to them, which makes Pinterest a great platform for building a content brand.
Finally, Pinterest is a fantastic platform for reaching a pre-qualified audience. Pinterest users generally tend to have high household incomes and score high on measures of purchasing intent. 35 percent of Pinterest users have a gross annual household income of $100,000 USD or more, while 93 percent of Pinterest users use the platform for the explicit purpose of planning future purchases.
Pinterest users are already preparing to buy. That means giving this audience mid-funnel how-to content is a great way to engage with them and position your brand as likeable and trustworthy.
Industry Developments & News Commentary: Twitter Loves News-y Content
According to the Pew Research Center, 74% of Twitter users are using Twitter as a news source – and 11% of all Americans get their news from Twitter, making Twitter a large and growing news outlet.
Twitter users are also highly engaged. The average Twitter user is 3x more likely to follow brands than the average Facebook user. Twitter users are seeking out the most timely information available about important developments in subjects they care about, and they're looking for trustworthy brands who can provide that information. And with a Tweet size limit of just 280 characters, they're looking for that analysis in bite-sized form.
Twitter, then, is a great platform for commenting on recent real estate news and industry developments in a concise way. Use Twitter to send out short, condensed analyses of important regulatory changes, buying and selling trends, or other newsworthy content that will educate, entertain, or solve a problem.
When you're managing multiple social media channels, it's important to make sure you tailor your social content to the platform, lest your audience filter you out as noise. The general rule of thumb is that long-form content performs well on LinkedIn and Google+, video works best on Facebook, Pinterest is for graphics and photos, and Twitter is ideal for news. Tailor your content and social strategies with this approach in mind, and you'll likely see better reach and engagement on your platforms.
Join our FB Group
Looking for more strategies & tips for reaching home buyers and sellers through social media? Join our Facebook group, From Zero to Pro, to get actionable tips, valuable video tutorials, and much more.