Joe Gebbia of Airbnb was recently featured on TED.
He was sharing how important creating trust is to the success of Airbnb.
If you think about it, you are renting your home to a complete stranger.
And that is unsettling.
Airbnb has mastered this initial problem with a perfect solution.
Create the right amount of Trust in both perception and communication.
They joined with Standford to do a study of Trust, and what they found is people trust others that are most similar to themselves, no big suprise there.
And as people differ from you, you begin to trust them less and less.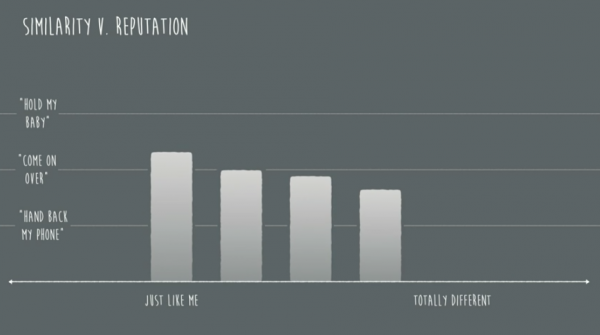 What might not be apparent is when a lead comes in, there is a huge gap in trust.
The lead does not idenify with you as "similar to themselves".
The study started to test how many testimonials it would take to build trust.
As you can see on the slide below, having one to three testimonials does nothing to build much trust.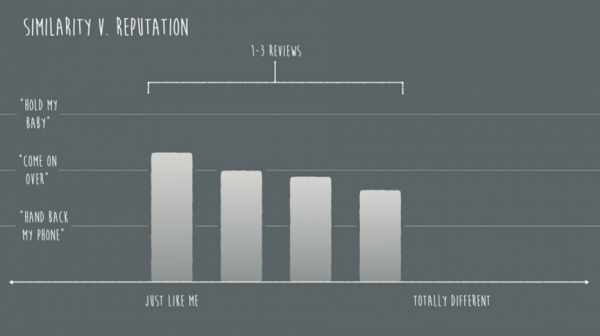 However, when you have ten testimonials on your site visible for the lead or prospect to see you build more trust than if the person was most like you.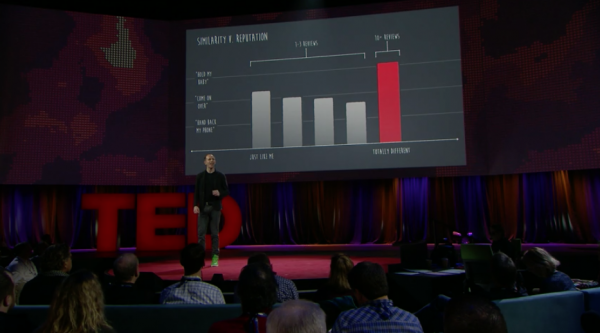 Airbnb also realized however that communication with the lead was also critical.
Sending too much information could decrease trust, and sending not enough information didn't build any trust.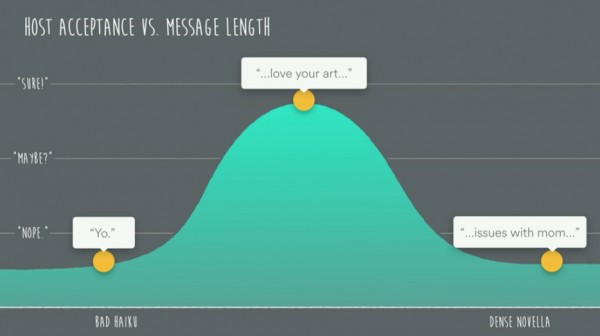 For example, in the case of Airbnb if you said "Yo, I want to rent your place" it does little to build any trust.
Alternatively if you said "Love your place…..my mom is sick so she may or may not come…blah blah blah" It lowers trust.
They found that by helping in the communication process by suggesting what to say, increased trust significantly.
If you would like to download an email on how to encourage your clients to leave you testimonials, and the best way we have found to build trust. Just enter your email and we will send this to you.