How to boost your ad performance, get better leads, improve cost per lead with the Audience Split Test. Let's demystify it.

Now, you may be wondering. What is an audience split test with Facebook ads?
Are you familiar with A/B testing? It's a simple way to test your conversion rates. Imagine having a yellow button and a blue button— which one converts better? By testing both, you can find a winner.
But have you heard of an ad split test? It's a whole new ballgame.
Instead of testing the copy or creative, you're testing the audience that Facebook shows your ad to. Yes, you heard it right—we're testing the audience.
"So what is it?" you ask
Think of your ad like a band performing to a crowd. Your band rocks, but the audience loves country music. In order to succeed, you need to find a different audience—one that loves rock'n roll.
Now, you might be wondering, "Why can't I just use detailed audience targeting?"
Great question! Facebook uses machine learning to identify who is actually taking action on your ad. They're not just looking for people who like music; they're looking for people who are most likely to buy a backstage pass and also love rock music.
Here's the mistake most marketers make: they make the audience too small. Facebook has thousands of data points on individuals, so once they know who is taking action, they find more people like them. However, they will only show your ad to people within your audience.
That's why a broader audience gets better results than a more specific one.
Now, let's dive into how ad split testing works.
Instead of performing in front of just one crowd, what if you could perform in front of three crowds simultaneously? By doing this, you can find your ideal audience much faster, saving both time and money.
When Facebook shows your ad to your desired audience, it randomly selects a subset of that audience to test with.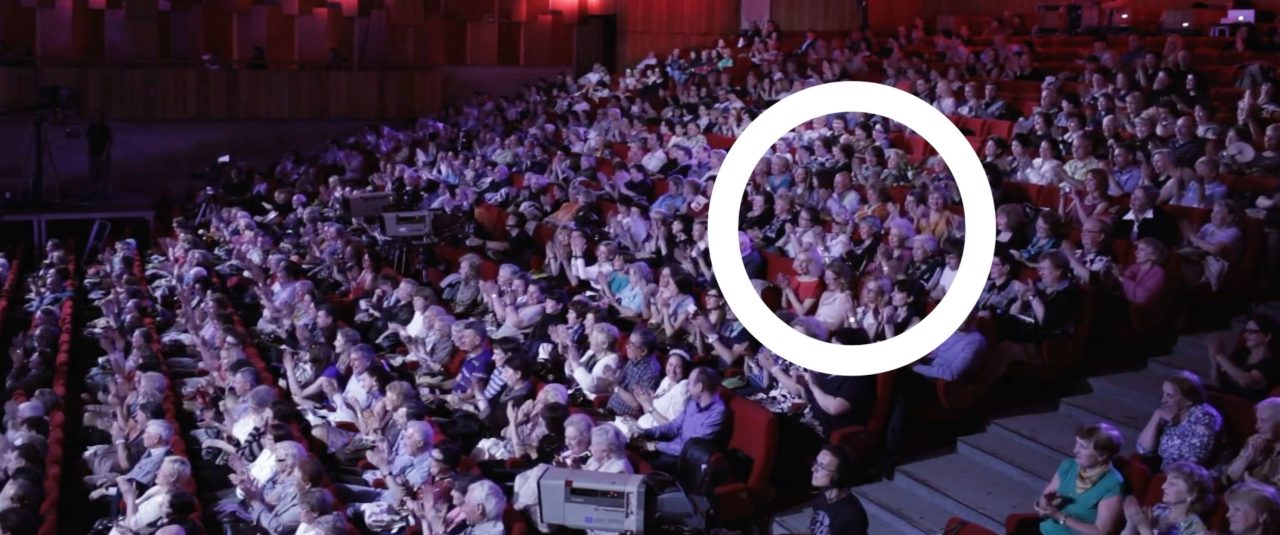 So by simply creating that same ad 3 times you will get Facebook to show it to three unique subsets of audiences. You're increasing the probability you will find the right people that love rock music!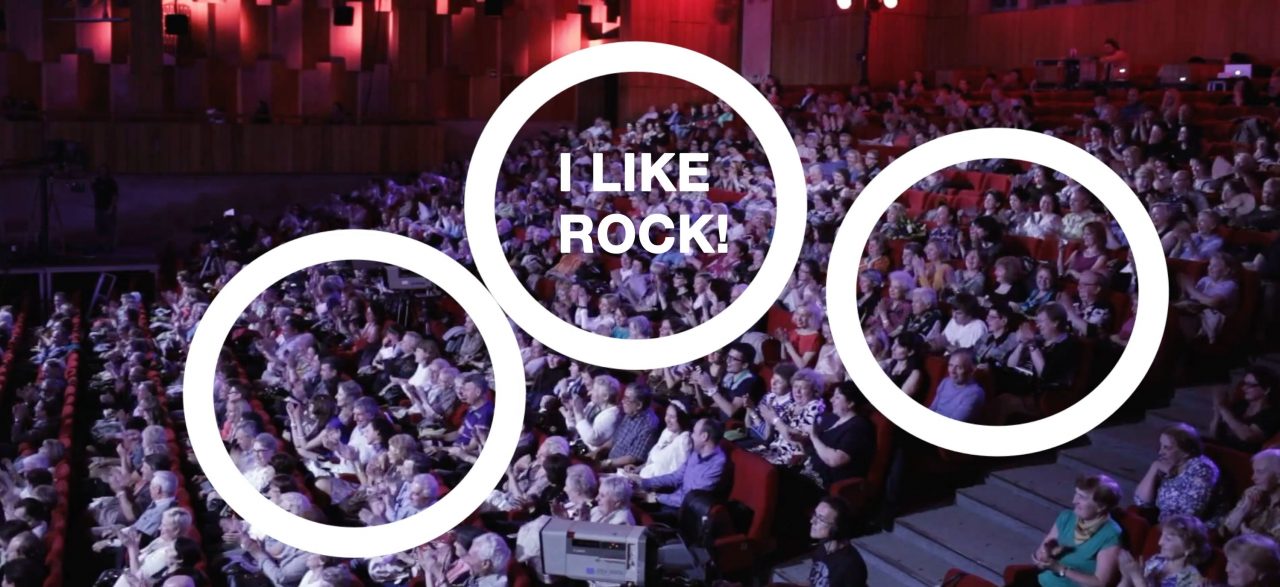 But here's the trick.
It must be a brand new ad, adset and campaign – made from scratch.
Facebook tracks the history of reputation, performance, and audience for every campaign and ad set. So, it's crucial to create a completely new and unique ad set and campaign for testing purposes. If you simply duplicate an ad, guess what? The audience history comes along with it, even if it's a brand new ad you're duplicating.
They're not trying to make things hard, it's just the way their platform algorithm works.
To ensure your ad is shown to a unique audience, follow these steps:
Step 1: Create a new campaign, ad set, and ad.

Step 2: Set up all three unique sets identically.
Yes, that's right—identically. We want to test the audience and nothing else.

Step 3: After running the ads for 24 hours, check on their performance.
Step 4: Turn off (pause) the two lowest-performing ads, and you're good to go! 🥳
Now you only have 1 great performing ad running!
And here's a bonus tip! When you use StreetText, you can automatically split test any ad you launch. Pretty cool, right?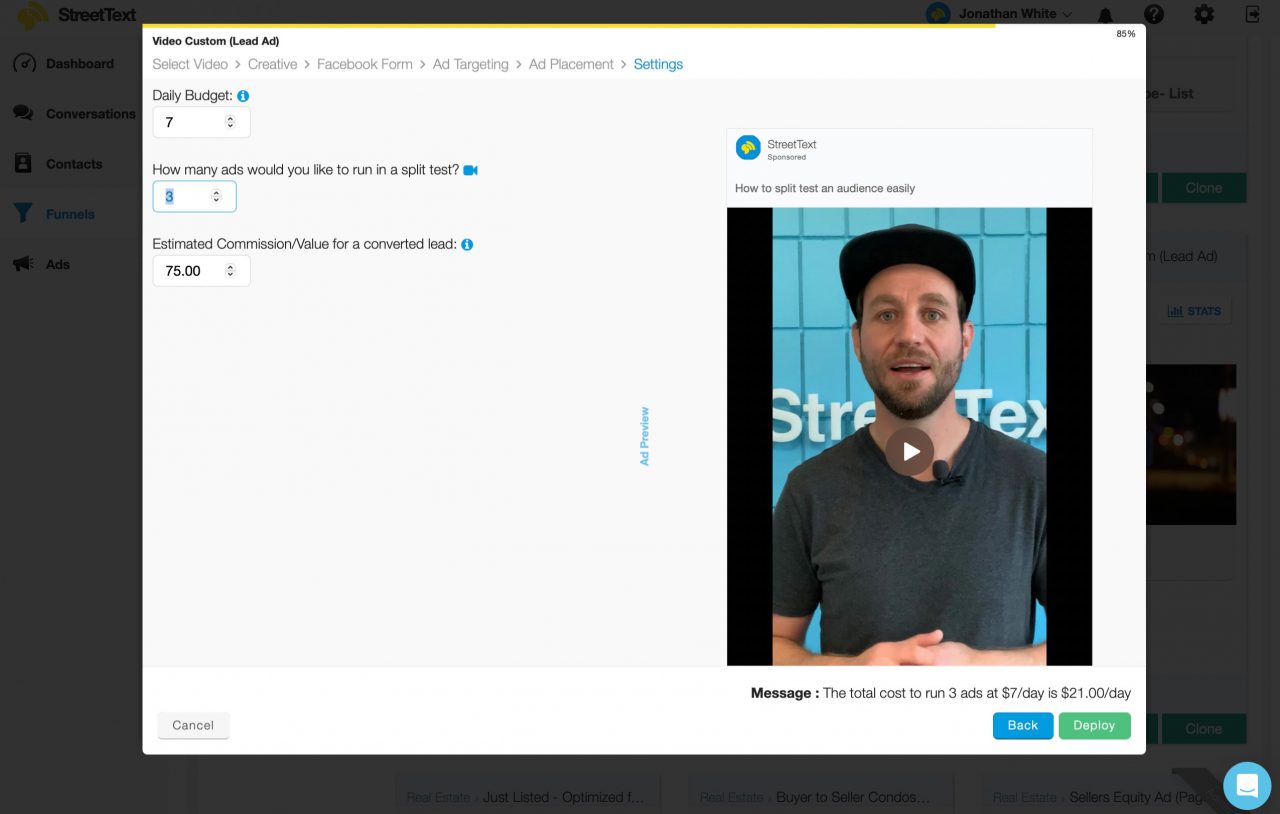 That's it! Enjoy your marketing journey and keep filling up that pipeline!