Building your Personal Brand is one of the best ways you can attract new clients to your business, and further help facilitate your follow up process.
Think of your Personal Brand as everything that your potential clients see and learn when they first start engaging with you, and treat it just like you would any other first impression. Everything from who you are as a person, how you run your business, what your landing pages look like, and even how your marketing materials look, sound and feel.
This is no new topic for us… we actually made a great blog on this a little while ago which is certainly worth the read:
The Personal Brand Era: How to Build a Personal Brand for Your Real Estate Company in 4 Easy Steps
So what's all this Branded Domain talk about?
Think about it, you only get one chance to make a good first impression. Ideally, you make an impression so great that you increase the likelihood of engagement with your clients.
When thinking about your brand, what are some key things that come to mind? Professionalism? Trust? Relatability? Whenever possible, you should be amplifying these traits within all of your messaging.
Your domain name is one of the first things your potential clients see when they click on your ads, and it's often what they'll remember to refer to when following up with you. This is why it's important to consider what your domain looks like and says as it relates to your brand. Adding things like your name, your industry, or what service you offer really helps to start building that branded journey with your potential clients.
The domain name appears as the link on your StreetText ads: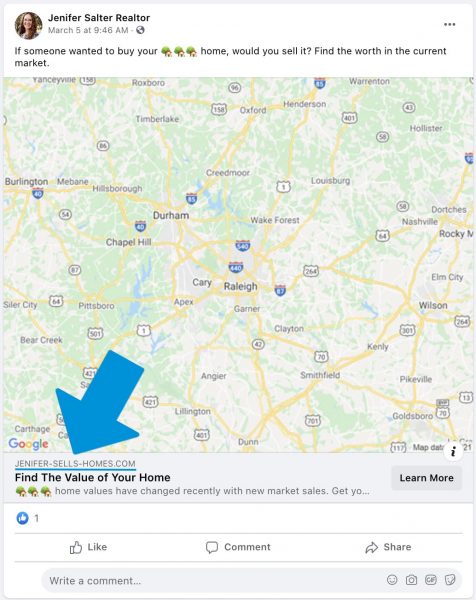 And it also appears in the URL of your StreetText landing pages: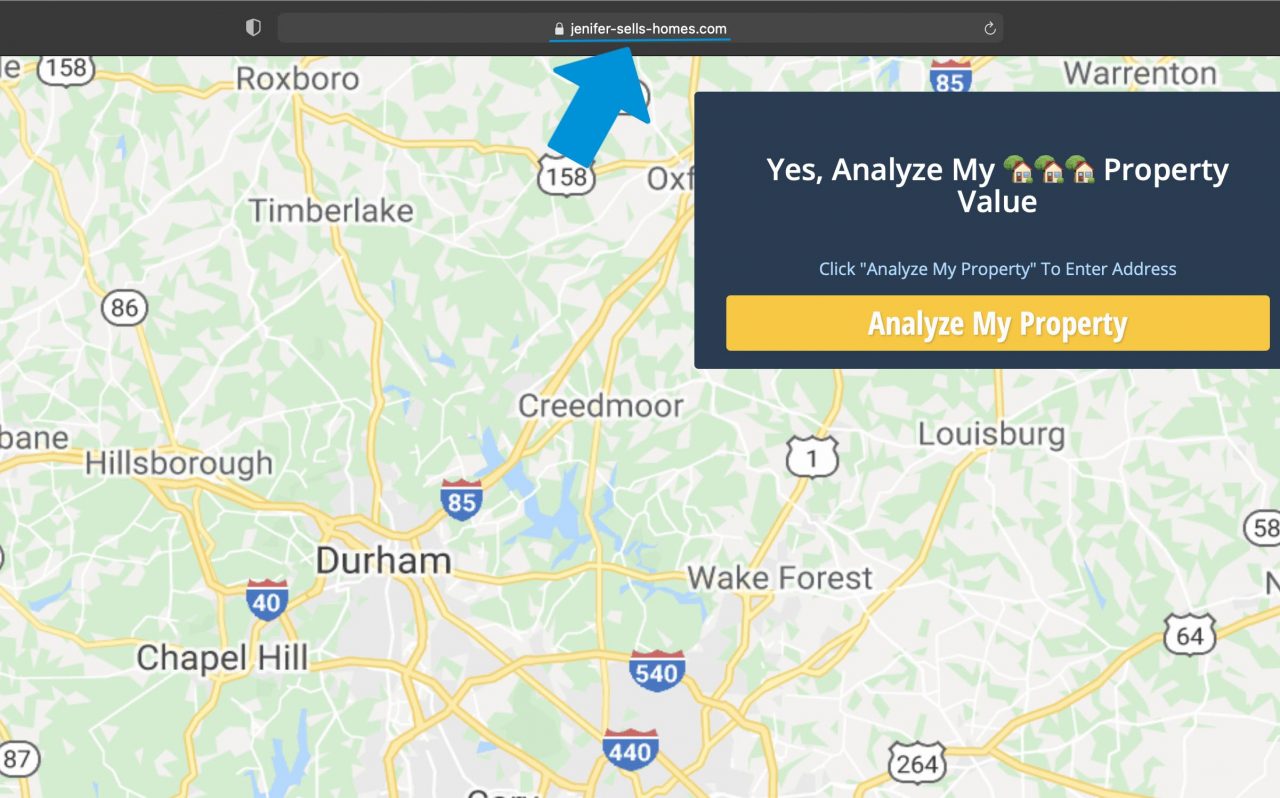 A strong and easy to understand Branded Domain gives you the credibility to overcome the initial roadblocks that may turn some clients away. Would you rather click on something like "abc123xyx.com" or "jenifer-sells-homes.com"? Your personal touch here can give you all the authority you need to start meaningful conversations!
Your Branded Domain also allows you to redirect consumers back to the same page. For example, an address only lead can now be sent a postcard with a URL that looks familiar to them – such as 'jenifer-sells-homes.com' – making for a more cohesive and connected experience.
Perhaps the biggest deal of all, Facebook is now going to require all advertisers to have a unique domain linked to their Ad Accounts in order to continue running Ads with custom conversion events due to the iOS 14 updates. While this may not make sense to you, it basically means that you need a custom domain in order to continue using some of StreetText's top performing ad templates. But don't worry, we have always your back. We are now providing all members with their very own domain!
So to sum it up:
You will get a personalized Branded Domain to host your StreetText landing pages.
The URLs on your ads will show your own name instead of StreetText, further enhancing your brand's presence with clients.
Conversion Pixels will be setup for your new domain, so it's verified on Facebook which improves results and is compliant with iOS 14.
Continue reading below for answers to the most common questions we're getting.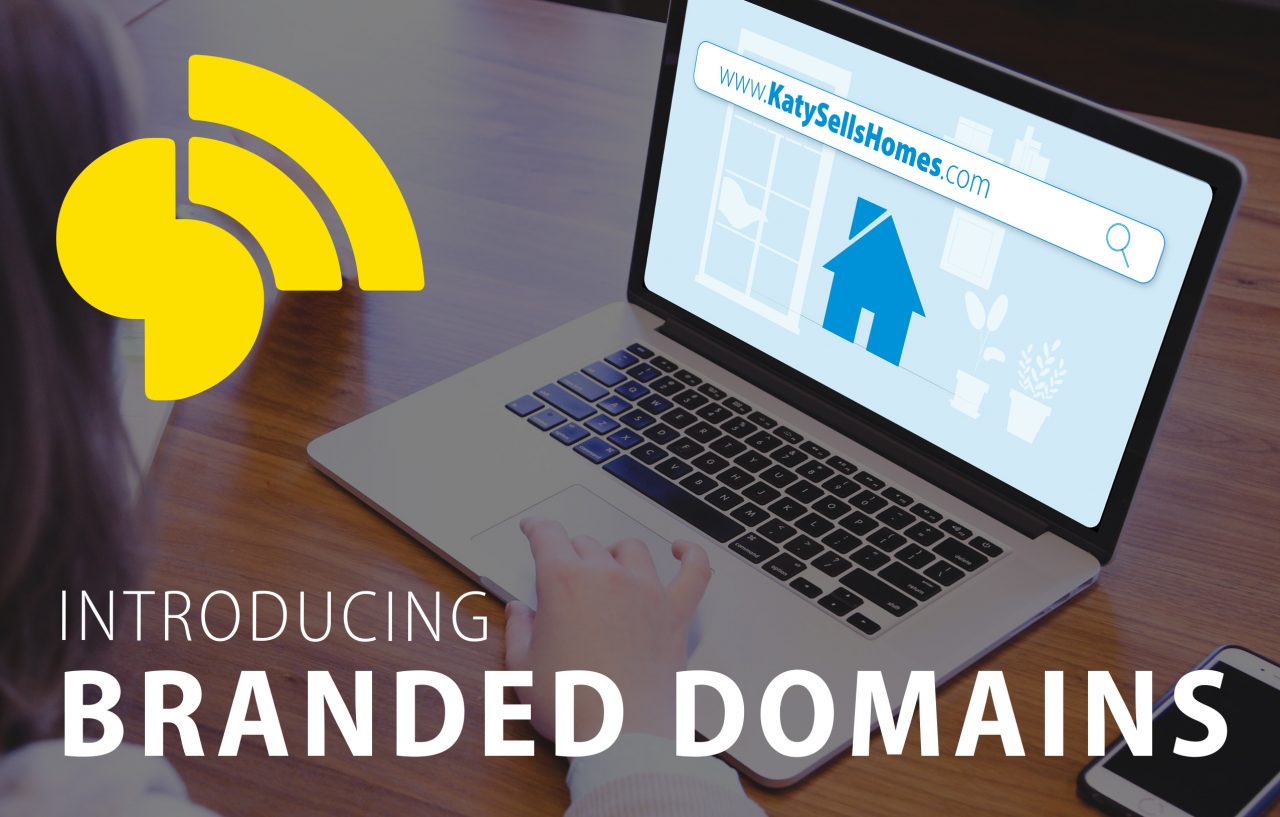 iOS 14 – What's the big deal?
Whenever you use apps on your phone, they often track you across other apps and websites in order to target you with relevant advertising. This is currently done through something called the identifier for advertisers (IDFA), which tracks users without revealing personal information.
The aim of the upcoming iOS 14 update from Apple is to add transparency to this process, and ultimately prevent apps from tracking users unknowingly. Now that app users would know what's happening, it's up to them to choose whether apps can track them. This applies to all apps, including Facebook and Instagram, which has new implications when it comes to your StreetText ads.
In order to continue running ads, companies like Facebook and Google have already started making changes to the way they're using IDFA's. StreetText has been working closely with Facebook throughout this process in order to keep our platform running smoothly.
Are my StreetText Ads changing?
No, not really. Our team has been hard at work putting together solutions to ensure our top performing ad templates remain largely unaffected by these changes.
Going forward, to run campaigns with the Conversion Objective (such as our classic "What's Your Home Really Worth" Sellers template), users must have a verified domain on Facebook and their individual events all setup. This is why we are implementing Branded Domains into our system, so that you're able to continue running Conversion ads going forward.
Will I still get leads?
Yes.
ROI tracking will be something thats affected by these changes, however this is something we've been working on for a long time here at StreetText. With the iOS 14 update, Facebook's already weird and confusing ad reporting is about to get worse. But don't worry, we have your back.
We built the same lead ROI tracking that we use in our current URLs right into the new Branded Domains.
StreetText users will still be able to see exactly what their cost per click is, how many leads they actually got… (the exact number, not our best guest), and exactly what their cost per email, phone and property address is.
How do I get my Branded Domain set up?
Already a StreetText member? Go to https://streettext.com/boost/domains.
We've created a few short videos that will walk them through the next steps.
If you're not yet a member, sign up for your 7 day trial here and get familiar with our platform. Once you're ready, we're here to help you get that domain all set up :) https://streettext.com/start/trial