Sometimes the best sales are ones that occurred organically, and referrals are just that. A conversation from one person to another about how great you are, how quickly you close deals, or how you go above and beyond for your clients. It's one client telling their friends and family about your brand.
Word of mouth is a powerful way to build your brand, but can occasionally be difficult to break into. It's virtually free marketing – which is why its so important to break into. Gaining clients organically saves you time, money, and also let you know you're doing well enough to be talked about within your community.
With all of that in mind, let's talk about some tactics towards building your brand by word of mouth.
---
People refer who they trust
It might be a cliche statement, but trust me when I say it's all about trust. People want this tip to come from a reputable source – someone they can count on. Whether this is the opinion of a social figure they find trustworthy, or a friend or family member.
More and more, people are trusting different sources for word of mouth referrals. This can be anything from customer reviews, testimonials or even news publications. Think of the last time you scrolled through Instagram and noticed your favourite blogger posting a picture with a new brand of workout gear they're trying.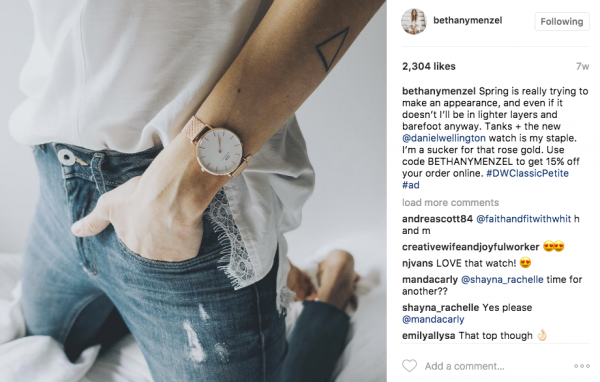 Instagram is one of the top places where people can advertise a brand, and followers migrate to whatever their favourite socialite is showing off.
I'm not telling you to build an Instagram account and start advertising left and right (you totally can…), but I am telling you how important word of mouth is in today's world from a social aspect.
The same goes for podcasts and purchasing something based on the podcasts sponsors. Trust me, I've done it! I've purchased several things based on items my favourite podcasters are selling because I trust their referral and opinions of the product.
I know exactly what your next question will be…."So how does this apply to me, Elysse?" Well, I'm glad you asked!
This is an important mindset to keep when searching for leads. If your leads trust you and your brand, they'll more than likely turn into a client and even a sale. Building trust with the families and people in your community will go a long way when increasing your word of mouth referral.
Network, follow up, and start meaningful conversations.
Engagement will naturally build trust in your brand. The more people see and hear things about your brand, the more comfortable they'll be when reaching out to sell their home.
Forbes magazine writes that "you should give them a reason to talk! Talk about amazing products, great service, insider knowledge, social elevation, incredible stories, unbelievable facts or even funny disclosures."
Give it a try – what do you have to lose?
---
Consider your wow factor
Another key component is that everyone needs a wow factor. How do people remember you? What are you doing to stand out? Often times, people brush off the importance of providing leads with a little coffee card, or holiday treat. Do you want to be remembered for your service right? Well, this is the first step.
Dazzle leads right from the starting gate with a small token of your appreciation for reaching out. A great example of a company that does this is Starbucks.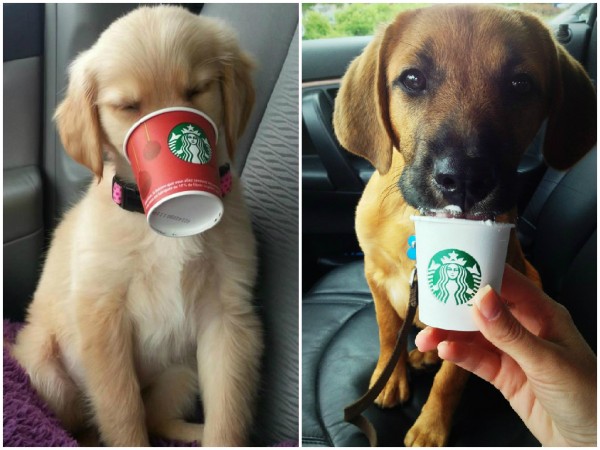 Typically, if you go through Starbucks drive through with a dog as your co-pilot, they'll provide you with a dog-friendly treat for your furry friend. This truly keeps me coming back, because they provide me with something nice for the dog standing awkwardly in my centre car console while I reach for my iced coffee.
Small actions like this will make you stand out, make people talk about the cool things you're doing, and get people to keep coming back for your services. Stand out over the additional agents in your area competing for the same lead.
If someone puts a little care into who I am as an individual, I'll trust their motivations are genuine and feel more inclined to follow up in the future, and talk to their friends about you.
We also recommend considering local shops before popular places. People will find value in how you know the community and the places people enjoy to go.
Does your lead have small children? If so, send them an ice cream voucher! Do they have a dog or a cat? Send them something for their pet! Trust me, these small actions go a long way.
---
How does this apply to Real Estate?
Be social, be active, be noticed. We're in the age of social media, where everything is accessible, and everyone is at our fingertips. If people can get to know you vis social media and have an idea of who you are, they'll be more comfortable approaching you.
Post about your clients, families you've worked with and your connection to your community. Someone who is active and known is much more approachable than someone who is a bit of a mystery.
People want to know they're interacting with a real person. Someone with a personality and isn't just there to make the sale. I want to know just as much about my agent, as I'm sure the agent wants to know about me.
Creating a business page Facebook account will give your leads the chance to get to know you before they contact you. Get a nice recognizable picture, client testimonials, and a personal bio. These will allow for a little bit of transparency in your life and business.
Consider the power of giving your clients different ways to talk and share their stories with you. Let your clients know you value them and look at them beyond being a sale. Give them reasons to naturally rave about your services.
At the end of the day, a sure fire way to build word of mouth referrals is to just ask. If you have a great working relationship with your clients, ask them if they know of anyone else selling, or even buying in the near future.
There's no harm in asking for it – if you don't ask, you'll never know!
---
StreetText gives you the opportunity to make the first connection and start that conversation through Facebook Marketing. What are you going to do to keep that conversation going? How are you going to grow your word of mouth referrals?
For more information, click below to book a demo, and to see how StreetText can help you start conversations.